Wisconsin Football: Badgers Need to Keep Focus on Retaining Paul Bunyan's Axe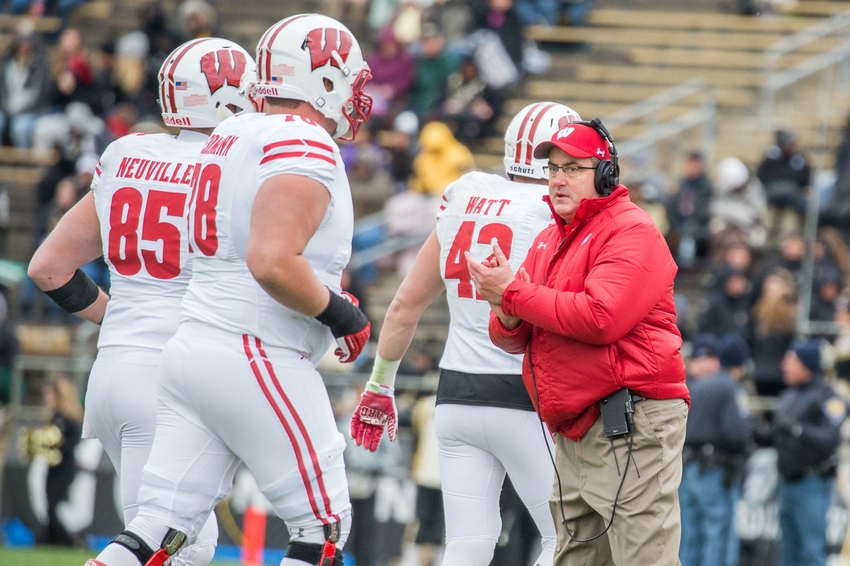 Retaining Paul Bunyan's Axe should be only focus for Wisconsin Badgers.
It's simple for you or I to look ahead at what could happen to the Wisconsin Badgers if this happens or if that happens. We don't have much to lose of we do that. The Badgers however have plenty at stake and the first taste at hand will be to hold on to the Paul Bunyan Axe.
One hiccup here could put a stop on what has been a magical season for Paul Chryst and company thus far.
Not only would they lose to Minnesota and relinquish the Axe (for the first time in 13 years) they could also lose out on a spot in the Big Ten conference game depending on what Nebraska does against Iowa. That game will be played Friday afternoon, so Wisconsin could possibly know already if they are headed to Indianapolis before their Saturday afternoon kickoff with the Gophers. If Nebraska loses, Wisconsin is automatically in no matter what. A Huskers win means the Badgers must also win to advance to conference title game.
But what happens on Friday does not matter to this squad nor should it. Win and take care of business and they play for another Big Ten title, simple as that. Not only that, they will hang onto the Axe for a unprecented 13th straight year, extending the longest winning streak in this historic rivalry.
Is it easy to look past Saturday? Absolutely. But Chryst will have his team focused, considering there is plenty on the line and to play for this weekend. Let's just hope the Badgers get the final say on Saturday afternoon. Chop! Chop! Chop!
More from Badger of Honor
This article originally appeared on