Wisconsin Football: Badgers move up to No. 7 in College Football Playoff rankings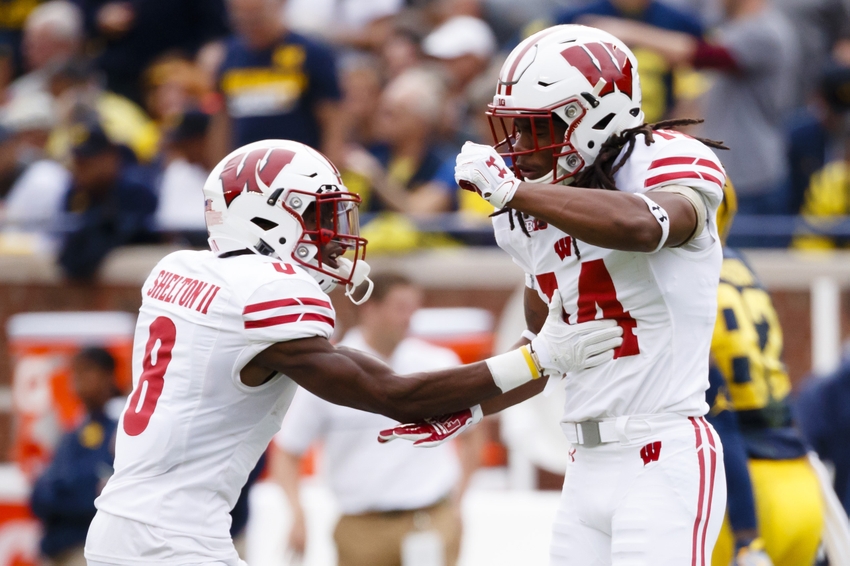 In the second edition of this season's College Football Playoff (CFP) rankings, the Wisconsin Badgers are up to the No. 7 rank, one higher than last week's debut.
Full rankings:
Alabama Crimson Tide
Clemson Tigers
Michigan Wolverines
Washington Huskies
Ohio State Buckeyes
Louisville Cardinals
Wisconsin Badgers
Texas A&M Aggies
Auburn Tigers
Penn State Nittany Lions
Oklahoma Sooners
Colorado Buffaloes
Oklahoma State Cowboys
Virginia Tech Hokies
Utah Utes
West Virginia Mountaineers
North Carolina Tar Heels
Florida State Seminoles
Nebraska Cornhuskers
USC Trojans
Western Michigan Broncos
Boise State Broncos
Washington State Cougars
LSU Tigers
Arkansas Razorbacks
The Badgers were able to move up a spot after a 21-7 road victory in Evanston over the Northwestern Wildcats, paired with the previous No. 4 Texas A&M Aggies losing on the road to Mississippi State.
Wisconsin remains the highest two loss team in the country currently and holds the highest CFP position in its program's history. The Badgers are one of four Big Ten teams in the top 10 and are currently 2-2 against teams ranked in the top 25.
Alabama, Clemson, Michigan, and Washington make up the top four, with Ohio State and Louisville close behind. Only Washington will face a ranked opponent this week of teams currently in the top 10.
Wisconsin's hopes for a playoff berth are still in full confidence at this point, with three games versus ranked opponents left on the regular season and a possible shot at a revenge game against either Michigan or Ohio State looming.
The Badgers will face Illinois at home this weekend.
More from Badger of Honor
This article originally appeared on