Wisconsin Football: Badgers Keys to Victory Against Illinois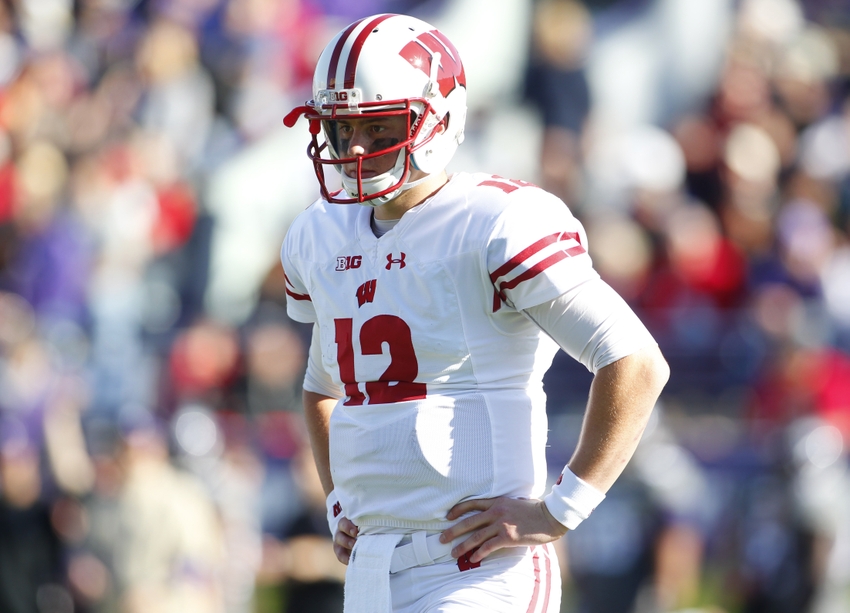 What Will Bring the Badgers A Homecoming Victory?
Wisconsin Football endured a brutal stretch of regular season play in its last six Big Ten games, playing in a multitude of big games. Despite the tough schedule the Badgers managed to do what they needed to to keep their playoff hopes alive as they sit at number seven in the College Football Playoff rankings. The schedule comes significantly less difficult this week as the Badgers welcome the Illinois Fighting Illini to town for their annual homecoming game. Illinois sits at 3-6 so far this season, tied for Purdue for last in the Big Ten West. Despite the record, Saturday's contest is still one of great important for Wisconsin Football. The Badgers now control their own destiny on their path to the Big Ten Championship. If they can take care of business in these last few weeks, the Badgers will be set for a December rematch with Michigan or Ohio State. Today's game is also an opportunity to correct ailing things that have plagued the Badgers all season like red zone offense. Games against lesser teams are always important to building and improve. How do the Badgers do that today? Find out below.
Keep Up the Defensive Intensity 
This goes without saying, as the Badgers always seem to bring it as they sit as a top defense in all of college football. However, in the beginning portions of the season Wisconsin as a whole seemed to play flat in lesser games, playing down to their competition. Making sure the Badgers avoid a slow start will be important against Illinois. Illinois is one of the worst offense's in the country, ranking 121 out of 128 teams in total offense. Matching a nation's best defense against a nations worst offense will likely be a nightmare for Illinois. Its important for the Badgers to try and put this one away early to try and escape without injury and to get some playing time to the rest of the depth chart. While playing in such high caliber games week in and week out is both exciting and important to the season, we still haven't seen a lot of the depth chart in action. Getting second stringers reps is important to long term program success, so wrapping this up early will give the Badgers the ample opportunity to get more guys in and make up for some of those missing in game reps.
Cut the Quarterbacks Loose
Alex Hornibrook will again start for the Badgers on Saturday afternoon, but Paul Chryst has made it clear that listing a starter is simply a formality. Both guys will see plenty of action on Saturday. Last season against Illinois Bart Houston replaced injured QB Joel Stave, and made a couple great throws in a tight ball game. It allowed Houston to build some confidence going forward in the following weeks. It would be ideal to see a similar happening on Saturday, for both quarterbacks. While both guys seem ready to go at a moments notice its important to build on that going forward. The switching in and out has to make each guy a bit hesitant, always looking over their shoulder after a mistake. While both have handled the irregular situation well, its important to get them both going in Saturday's contest. Allowing them to throw on 1st and 2nd down will get some quality reps while also making the offense a little less predictable than it was last weekend. While Wisconsin Football will never air it out completely, making a lot of throws could end up being a good thing for the Badgers going forward.
Fix Red Zone Offense
Are you sick of talking about this? I'm sick of talking about this! The Achilles heel of the Wisconsin Badgers has been without a doubt the stifling red zone offense. Early in the season, Wisconsin's running game struggled, and that seemed to be the underlying factor, but as the running game has been corrected the red zone struggles have continued. Wisconsin now ranks 57th in rushing offense, so that can no longer take the blame. While you can sit there and analyze whats causing the issue, you'll be hard pressed to find an answer. Its an issue that has confused and frustrated coach Chryst all season. A positive for the Badgers is that they finally face a team that is not ranked as a quality defense. Illinois ranks 80th nationally in total defense, and have given up more than 30 points in six of their nine games this season. A large part of that is because the Illini have 22 first time starters on both sides of the ball, so experience lacks, while youth prospers. Wisconsin should have no issue putting the ball in the end zone, so today might finally be the day (fingers crossed) that the Badgers get the red zone issues figured out.
More from Badger of Honor
This article originally appeared on