Wisconsin Football: Badgers hold No. 7 spot in College Football Playoff rankings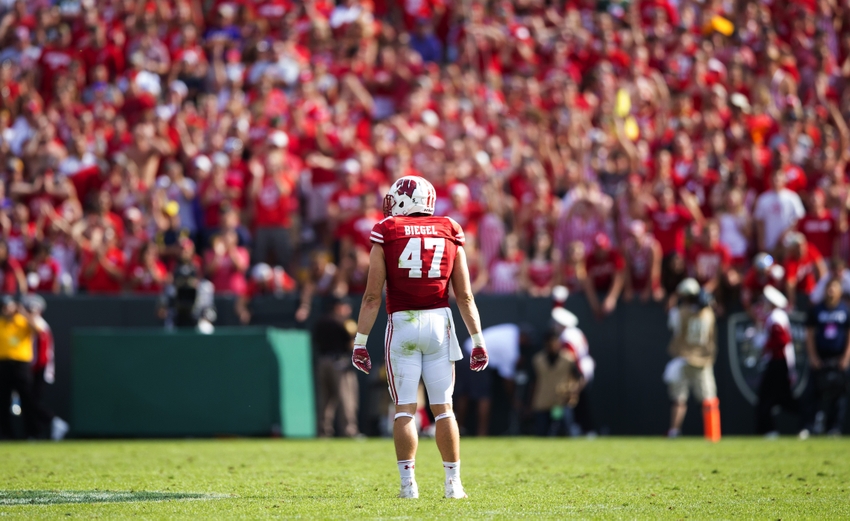 The newest edition of the College Football Playoff (CFP) rankings have been released and despite the chaos that blessed us last weekend in the college football world, the Wisconsin Badgers remained at the No. 7 spot.
Full rankings:
Alabama
Ohio State
Michigan
Clemson
Louisville
Washington
Wisconsin
Penn State
Oklahoma
Colorado
Oklahoma State
Utah
USC
West Virginia
Auburn
LSU
Florida State
Nebraska
Tennessee
Boise State
Western Michigan
Washington State
Florida
Stanford
Texas A&M
The Badgers are one of four teams in the top eight from he Big Ten Conference and still remain the highest ranked two-loss team in the country. Both of their losses currently come from the number two and three ranked team in CFP poll.
The Big Ten is setting up for an interesting dilemma down the stretch of the season. The Ohio State Buckeyes currently sit as the highest ranked team in the conference, but could possibly fail to make the Big Ten Championship even if they win out due to their tie-breaking loss to Penn State.
The Washington Huskies fell to number six after being dismantled at home to a three-loss USC team. The Huskies have just one win versus Top 25 teams, meaning the priority and focus of the Playoff committee this week was the number of losses followed by head-to-head matchups.
Barring more chaos, the CFP could possibly face a predicament in which they need to decided between a two-loss conference champion or a one-loss team that did not even make the title game.
Just keep winning, Badgers.
More from Badger of Honor
This article originally appeared on