Wisconsin Badgers Will Keep Ground Game Rolling Against Poor Purdue Boilermakers Rush Defense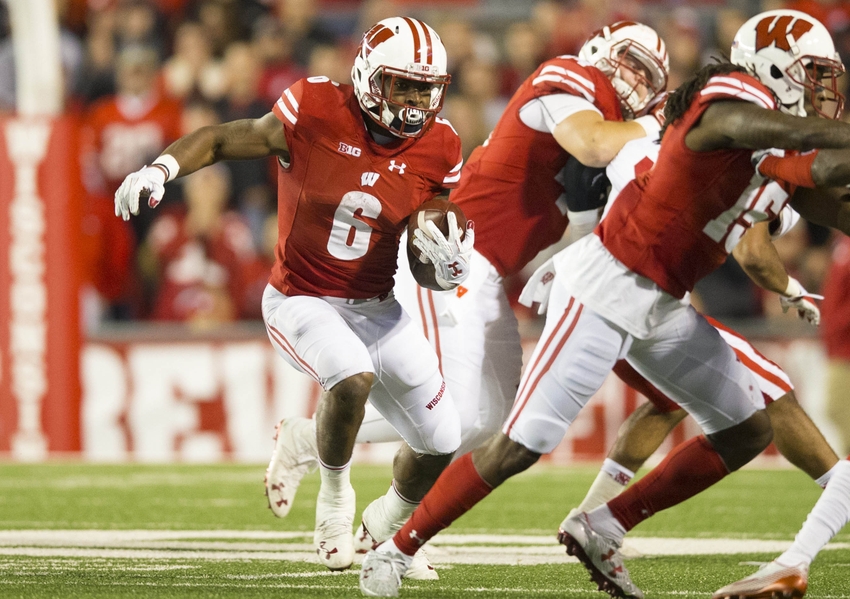 With Purdue's poor rush defense, Wisconsin should have a field day running the ball against the Boilermakers.
The bread and butter for the Wisconsin Badgers season after season has been their running. Due to injuries to star running back Corey Clement and the offensive line, that wasn't the case last season. But in the past five games, Wisconsin has returned to form and that will continue on the road Saturday against the Purdue Boilermakers.
Wisconsin ranks fourth in the Big Ten in rushing offense heading into their matchup with the Boilermakers. The Badgers are averaging 198.7 yards per game on the ground, but has really been hitting its stride in that department the last five games. In those five game, Wisconsin has been averaging 235.8 yards on the ground and 10 total touchdowns during the time span including four last week against Illinois.
One big reason has been Clement returning to form that a lot of people have been waiting for. After a somewhat slow start to the season-one 100-yard performance in first four games-Clement has really turned it on at the right time. With four, 100-yard performances in the last five games, Clement has vaulted his way up to third in conference in rushing.
That number, and the Badgers rushing numbers, will go up after their meeting with Purdue Saturday afternoon.
The Boilermakers rank second-to-last in the conference in rush defense on the year giving up 248.8 yards per game on the ground. They have also given up 29 touchdowns on the ground, and even though Wisconsin has just 19 rushing touchdowns, the Badgers should be able to bump that number up.
Maryland is one spot ahead of Wisconsin in conference in rushing offense. Earlier this season they racked up an incredible 400 yards and four touchdowns on the Boilermakers. Minnesota, one spot below Wisconsin in rushing offense, ran for 235 yards and five touchdowns two weeks ago against Purdue.
The way Wisconsin has been rolling these past five games on the ground coupled with Purdue's poor rush defense should provide a good formula for the Badgers to rack up a ton of yards at Ross-Ade Stadium.
More from Badger of Honor
This article originally appeared on