Melvin Gordon got THIS close to snapping Barry Sanders' rushing record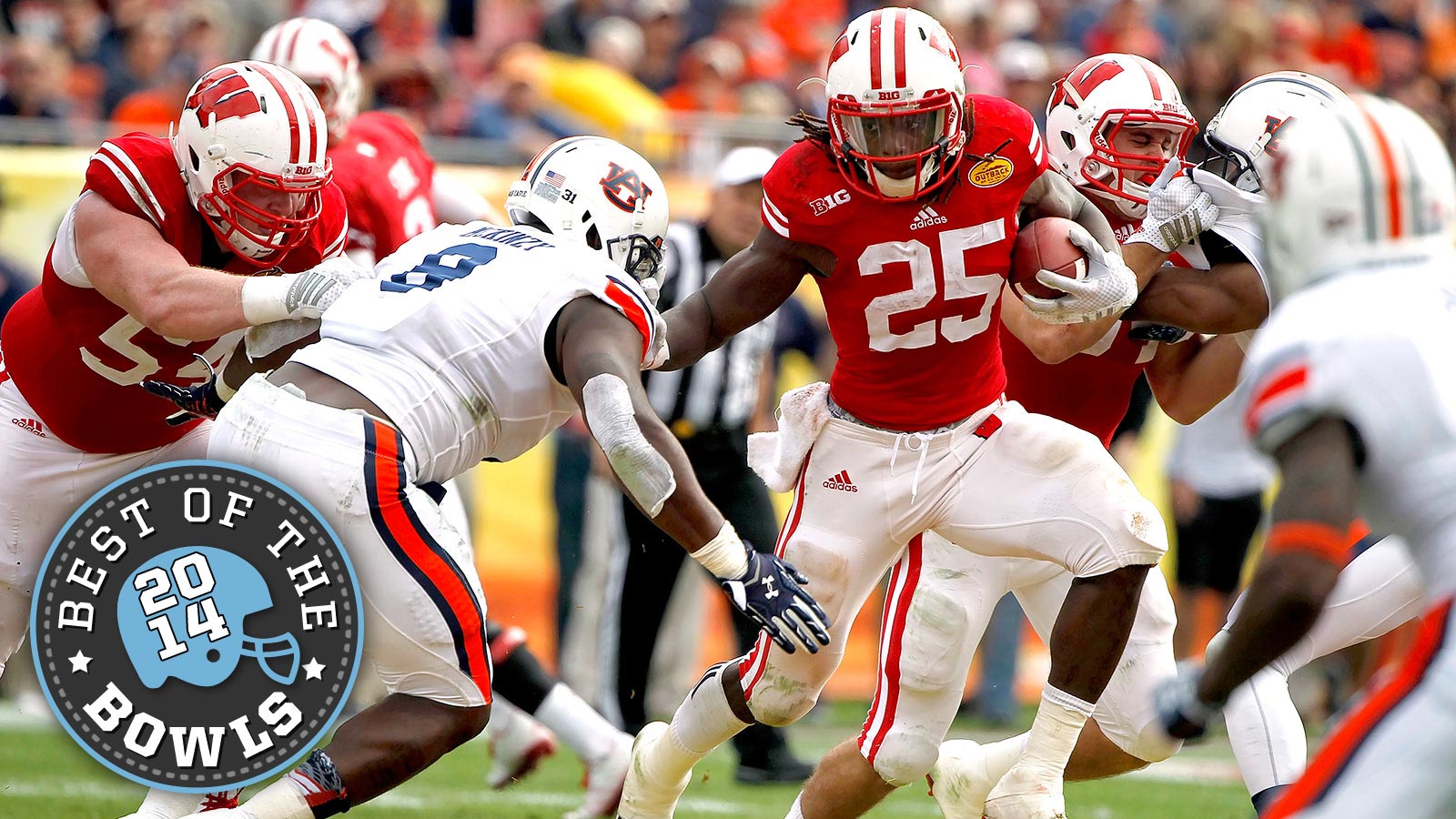 As a junior at Oklahoma State in 1988, Barry Sanders put up 2,628 total rushing yards*, and since then nobody's been able to catch him.
On Thursday, Wisconsin running back Melvin Gordon came oh so close.
The magic number for Gordon was 292 to tie Sanders entering the Outback Bowl vs. Auburn, and the junior did everything he could to reach it.
He shot gaps with his speed:
He turned a 4th-and-1 into a 53-yard TD run:
He came through in the red zone with Tigers defenders hanging on his back:
How close did he come to matching Sanders?
Just 41 yards.
Nevertheless, it was a heck of show put on by the Heisman finalist and an impressive curtain call before he heads to the NFL. And hey, the Badgers got the 34-31 win.
As for Sanders' record, it's safe for at least another year.
*Note: As ESPN points out, Sanders' official rushing mark in 1988 doesn't include the 222 he added in the team's bowl game that season, which would have pushed his total to 2,850 yards. The NCAA began including bowl and NCAA playoff game stats at the start of the 2002 season.