Will Kentucky over Auburn be one of SEC's biggest 2015 upsets?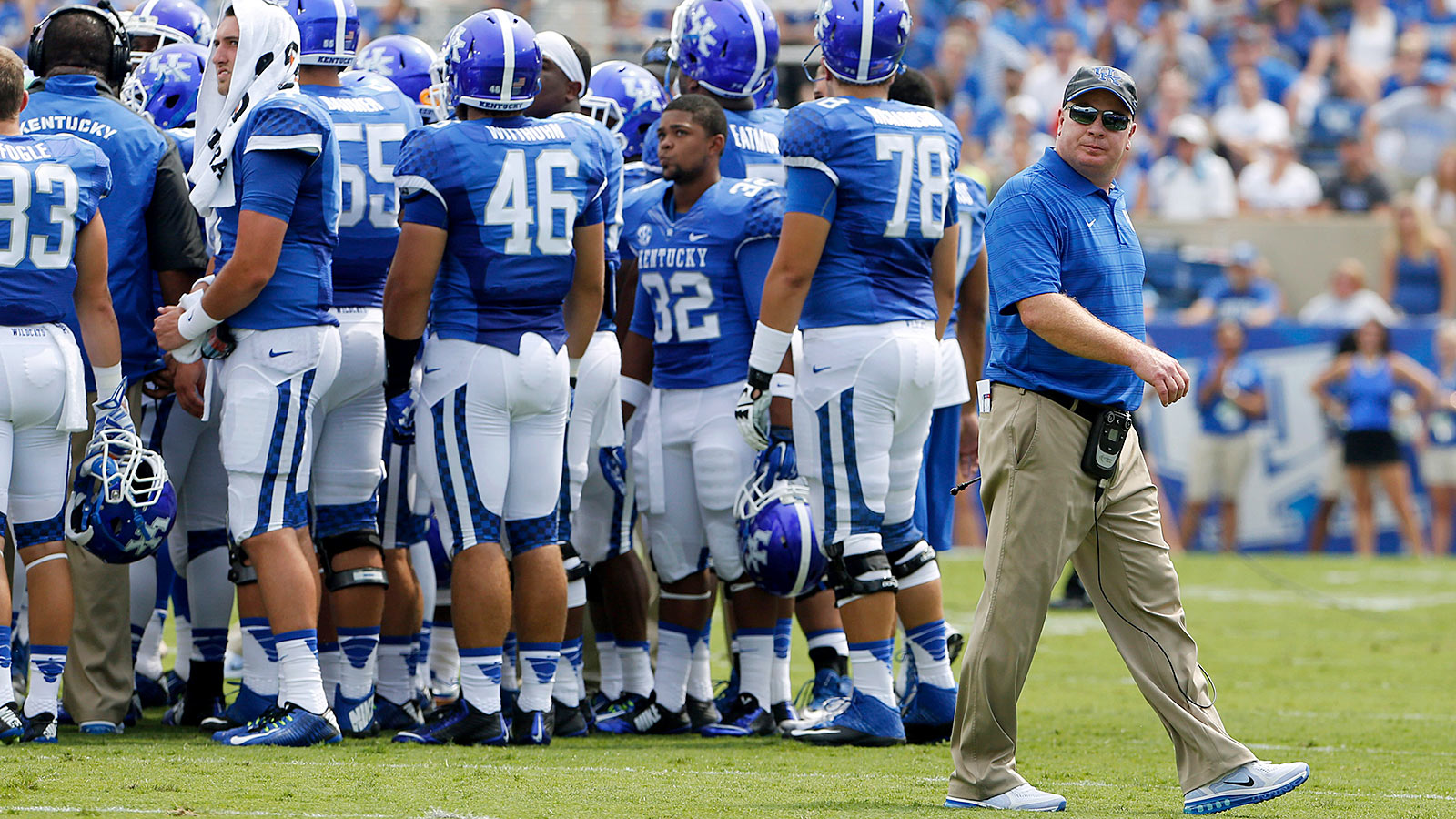 There's talk every year — usually rightfully so — about how deep the SEC is, especially after a highly ranked team loses in rather unexpected fashion to a team closer to the middle of the conference pack.
This week, SEC fan site Saturday Down South took an early shot at identifying five possible "Who saw that coming?" in-conference upsets this season. And making an intriguing appearance on the list (at No. 5, specifically) is the Kentucky-Auburn game, scheduled for the night of Thursday, Oct. 15 in Lexington.
A quick synopsis of the reasoning for Kentucky as a potential spoiler:
"This looks like a laugher from the outset, which is precisely why it made this list. This isn't a game the Tigers will have circled on their SEC calendars, but the Wildcats will, a chance to show the rest of the league just how far the program's come under Mark Stoops despite last season's second-half collapse. Against a depleted secondary, Patrick Towles and Kentucky's Air Raid (have) a shot."
Saturday Down South also points out that home teams win 78 percent of the time in Thursday night games, and if Kentucky can get its season off to a decent start, there should be an amped-up, well-lubricated crowd in Lexington that night.
For those wondering, No. 1 on the list is a South Carolina upset of LSU on Oct. 10 in Columbia.
To be fair, even Saturday Down South recognizes that these are "crazy" upset picks … but what makes for a great upset is the collective assumption beforehand that one is so unlikely. There are a few "crazy" ones every season, and perhaps this is the year Kentucky pulls one (or more) off.
Image credit: Kim Klement-USA TODAY Sports