Why Strong feeling more heat in 2015 than Red River rival Stoops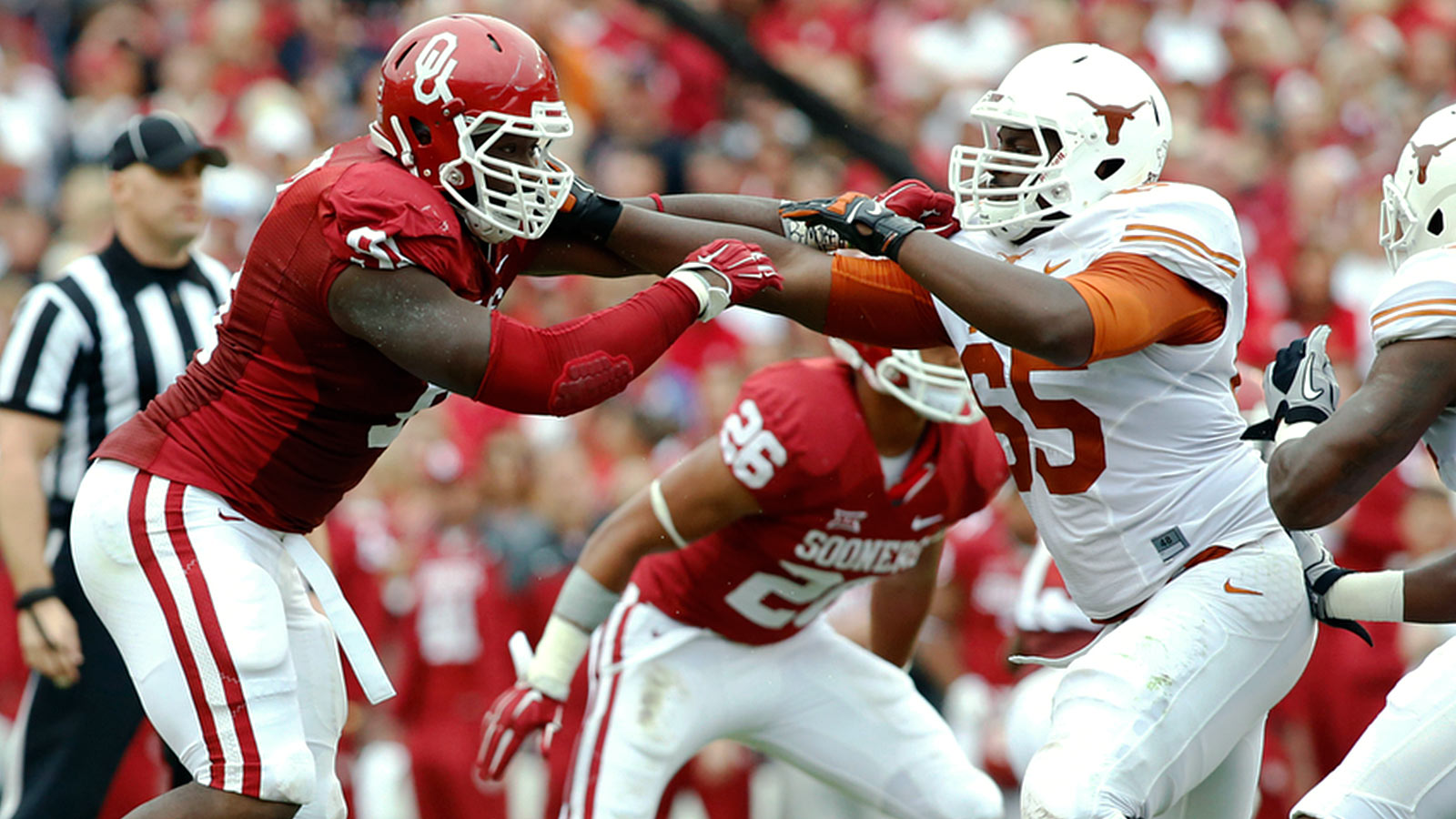 Back when Mack Brown ran things at Texas, he didn't always have his best showings against Bob Stoops' boys from Oklahoma.
But overall Brown lifted the Longhorns to new heights after years of mediocrity and lasted 16 seasons before being replaced by Charlie Strong. Stoops is entering his 17th season, and while there's more pressure on him to win big than in recent memory, he's still nowhere near the pressure-cooker that engulfed Brown. At least not yet. A few losses to Strong in the Red River Showdown might change that. But for now, it's Strong, entering just his second season leading the rebuilding Longhorns, who feels more pressure to quickly turn things around in 2015 than Stoops does to win big to satisfy the Sooners' legions of fans.
Why should Strong's seat be so hot so early into his tenure compared to Stoops, whose teams haven't realistically contended for the national title in a number of years?
Dallas Morning News columnist Rick Gosselin weighed in with his take:
"Stoops has won at Oklahoma. Strong needs to start winning at Texas. Oklahoma and Texas are national programs that should compete for national championships in good years and go 10-2 in the down years. Because he has skins on the wall, there will be more patience up in Norman with Stoops than there will be down in Austin with Strong."
It can certainly be argued that the opposite should be true. Strong should get the benefit of the doubt until he can reel in at least two more recruiting classes and get his program fully implemented. North of the Red River, Stoops has just hired a new offensive coordinator, is changing the offense and made multiple other changes to his staff in an attempt to turn around the downward spiral that resulted in last season's 8-5 record.
What is certain is that neither coach will fly free of criticism from fan bases that expect national championships. Any prolonged losing, or lack of winning big, simply won't cut it.
(h/t Dallas Morning News)
Photo Credit: Tim Heitman-USA TODAY Sports