Why LSU will win the SEC in 2015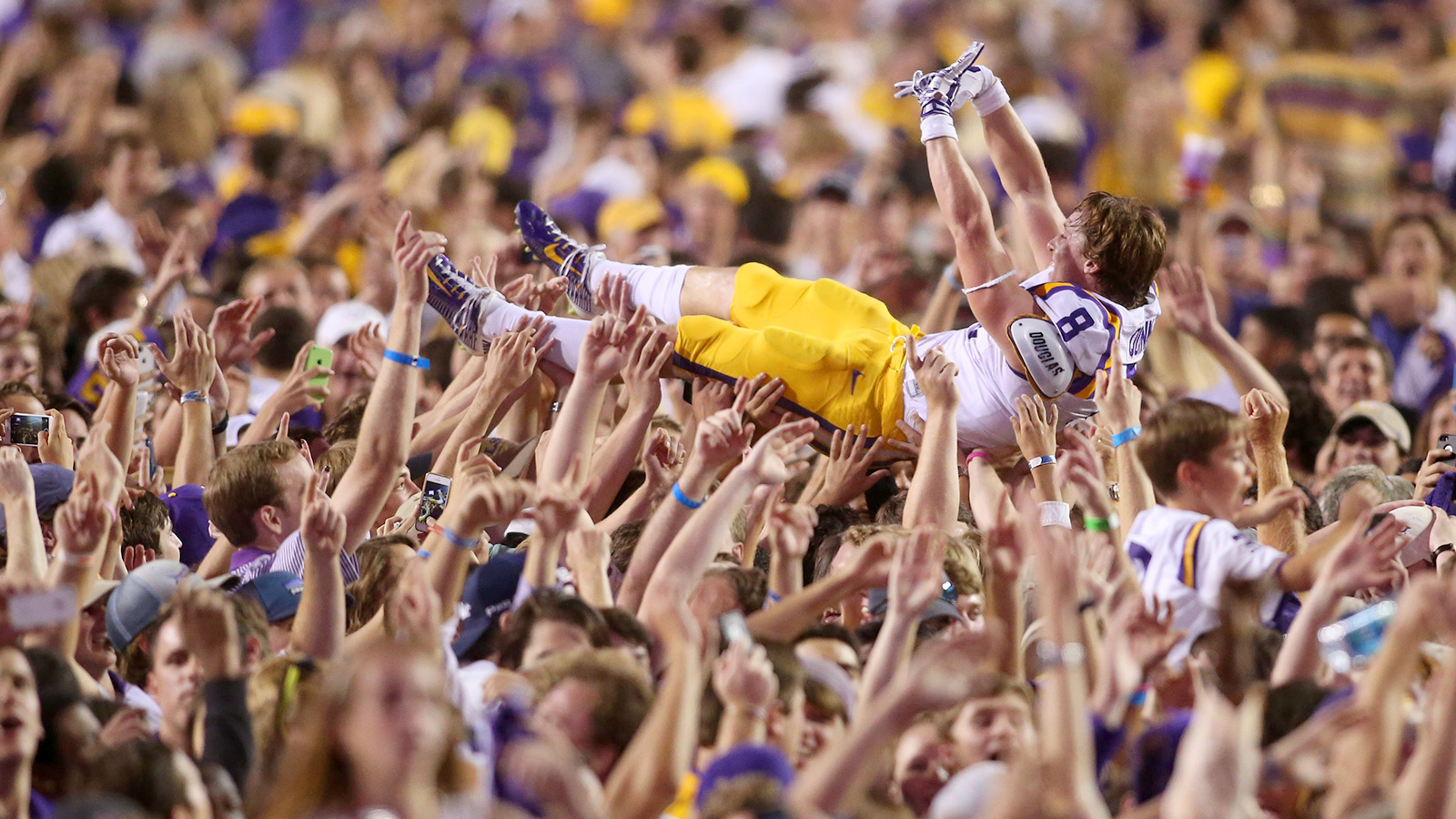 The LSU Tigers are coming off an 8-5 record, tying Les Miles' worst record at LSU from 2008, and yet several positive signs are in place for one of the most talented teams in the nation this season.
That being said, can the Tigers rebound and win the SEC? Ron Higgins of NOLA.com certainly thinks they can. He broke down his rational like this:
Leonard Fournette
The legend of Fournette seems to only have just begun at LSU. After nearly single handedly beating Notre Dame in the Music City Bowl, what will Fournette do for an encore? Expect the Tigers to continue to focus their offense around their gifted tailback this season. If one player outside of a Dak Prescott is likely to lead his team to an SEC title, it's Fournette.
The new defensive coaching staff
Higgins believes staff changes aren't necessarily a bad thing. The move to Kevin Steele from John Chavis certainly seems like a downgrade, however, Ed Oregon's expertise on the defensive line may make up for an shortcomings in Steele's ability to lead a top defense. Having a devastating defensive front shores up everything up on a defense. The only question is, do the Tigers have the talent on the line to become a force in 2015?
Revenge
Outside of games against Alabama, the Tigers have won 70% of the games the past six seasons in which they lost the previous season. Mississippi State, Auburn and Arkansas all embarrassed the Tigers last season. If they can turn right back around and beat those teams, they stand a great shot at winning the West.
The incredibly difficult West
The West looks stacked this season but several teams will be breaking in new quarterbacks and new defensive coordinators. Don't expect any teams to go undefeated in the division this season with so much transition across all teams. This will likely allow the Tigers an opportunity or two to slip up without costing them a shot at Atlanta.
The QB competition
The Tigers current ongoing battle at quarterback will at the very least prepare both players for adversity they are sure to see this season. The last two times the Tigers won a national title, they didn't have a game breaker at quarterback, and they certainly won't ask either Anthony Jennings or Brandon Harris to be that this season with Fournette lining up in the backfield. If either player can simply manage Cam Cameron's system effectively, that may be enough for the defense and running game to beat enough opponents on the way to Atlanta.
While few if any will be picking LSU to win the SEC heading into the season, at least the Tigers have legitimate reasons for optimism heading into the season. If things break their way, it's not unconceivable to see the Tigers claim their 15th SEC Championship this season.
(h/t NOLA)