Why Georgia Football got exposed against Ole Miss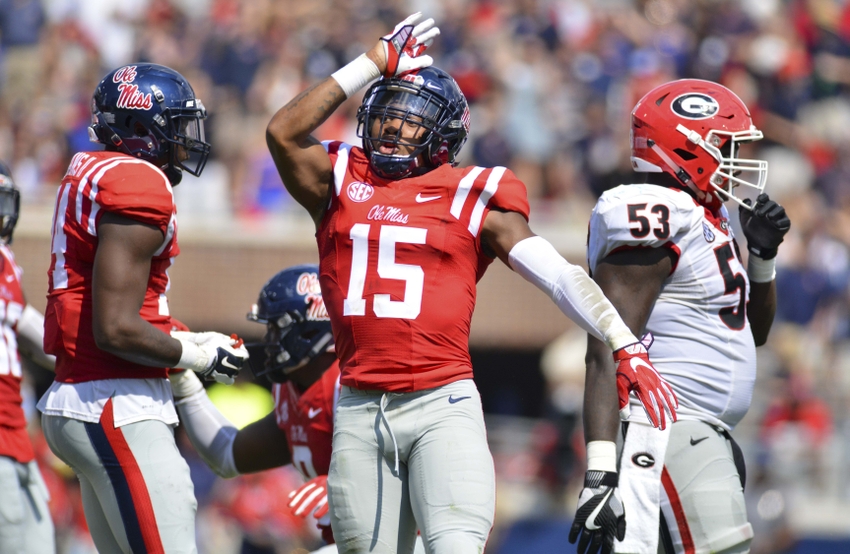 Ole Miss put a major beatdown on Georgia Football on Saturday. Here's why the Dawgs got exposed.
The Georgia football team is just not good. Let us be honest. I thought Ole Miss would beat Georgia easily this weekend, but even I did not think it would be this bad. While Georgia did play better in the second half, it was kind of deceptive because the game had a lot of garbage time.
While there are a few encouraging signs for the future, Georgia, on the whole, looked pitiful against the Rebels. However, Georgia fans should not lose heart. This team will only improve as the season goes on. They played a much better team in Ole Miss and got exposed.
This game showed a lot about Georgia and brought to light their primary problem. The biggest issue on this Bulldogs team is talent. Plain and simple, Georgia just does not have the guys to seriously compete in the SEC.
They have a quarterback in Jacob Eason, who promises to be a star one day, but it does not help when his offensive line and receivers perform badly. The Georgia running game could not get anything going, besides late in the second half when the Rebels started putting in their backups. The ineffectiveness of the running game was a direct correlation of the severe struggles of the offensive line.
The UGA receivers were awful too, as there were multiple dropped passes including two that could have been touchdowns. That cannot happen.
The Georgia defense was not any better, as the unit gave up 510 total yards and 45 points to the Ole Miss offense. It could have been worse too if Ole Miss head coach Hugh Freeze had not taken his foot off the gas and kept in his quarterback Chad Kelly for the whole game.
Kelly picked apart the Georgia secondary and did whatever he wanted against the UGA defense as a whole. Georgia's defensive backs also could not cover the big, explosive receivers from Ole Miss. There are honestly zero positive takeaways for the defense in this game. It was just a poor performance.
Georgia's special teams again were awful particularly in the kicking game. Rodrigo Blankenship took over at place kicker for the struggling William Ham and did not do much better, as he missed an easy 36-yard field goal. That was the only field goal Georgia attempted all game, and anyone can see why.
Georgia was just awful in pretty much every facet of the game. Jacob Eason had a pretty good game, but even the freshman starlet struggled at times, including when he threw a pick-six early in the game. Nick Chubb did not do much before he suffered an ankle injury. (The severity is still unknown, but he was held out the rest of the game).
More from Dawn of the Dawg
Brian Herrien and Elijah Holyfield (first game appearance) were the two big positives from the game, as they rushed for a combined 144 yards. Herrien also scored two touchdowns on the ground as well. This came in the 4th quarter of a blowout though, so fans should take it with a little grain of salt.
Overall, Georgia just lacks talent. This is a young team, and the Dawgs have their share of deficiencies. It will take a year or two for UGA head coach Kirby Smart to get his guys, but recruiting is going very well. Good thing because Georgia needs better guys on their lines of scrimmage, at kicker, in the secondary and all over the field.
It was a tough game for Georgia today against Ole Miss. The Bulldogs simply got outclassed, and they are far from where they want to be. The biggest problem for this team is a lack of talent, and that much is clear.
This article originally appeared on