Why FSU Football is Not Most Disappointing Team of 2016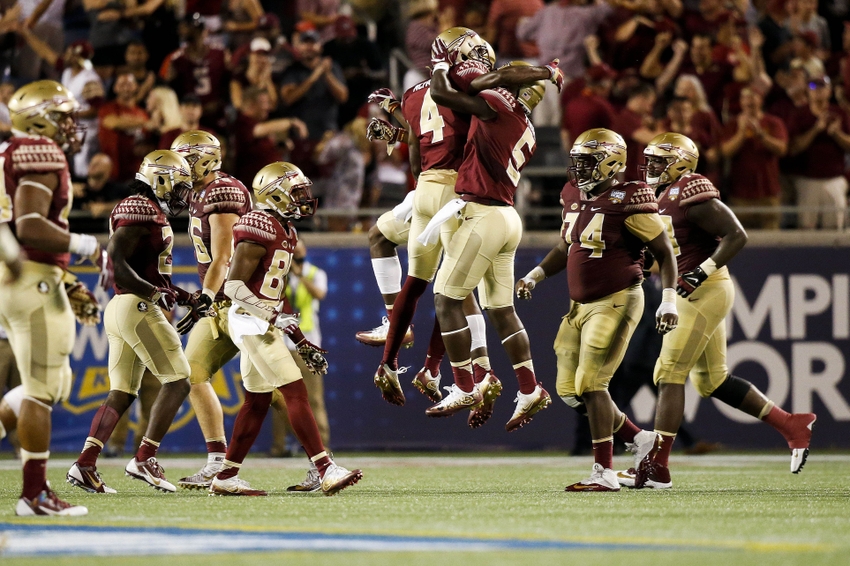 FSU football went from being a preseason top five team to three losses through the first nine games – but still wasn't the most disappointing team in 2016.
Through the first 75 percent of their 2016 regular season schedule, the Florida State Seminoles sit with a record of 6-3 – a far cry from the hopes and dreams the team and fans had at the start of the year.
Just two months ago, FSU football was riding high after a big comeback win over Ole Miss in Orlando – cruising to an 11 point win after being down by 22 points with a minute to go before halftime.
Since then, the 'Noles have dropped three games and will only be watching the ACC Championship Game and College Football Playoff from home. Still, despite the national attention being paid to FSU and some calling them the most "disappointing" team, that couldn't be further from the truth.
Take a look at some of the top 12 teams in the preseason poll that have at least three losses after this week's games. You will find that, while FSU football isn't proud with where they are now, it could have been worse.
No.4 Florida State (Current: 6-3) – All losses have come against teams currently ranked, with two by a combined five points.

No. 8 Stanford (Current: 6-3) -Christian McCaffrey was supposed to lead this team to glory – instead they might be Sun Bowl bound.

No. 9 Tennessee (Current: 6-3) – Hey…remember when the Vols were going to win the SEC East? Yeah, about that.

No. 10 Notre Dame (Current: 3-6) – Now, the Irish will likely be watching bowl season with games left against Virginia Tech and USC.

No. 11 Ole Miss – (Current 4-5) – A win over Georgia Southern kept them from a sixth loss last week, with each loss hurting FSU's strength of schedule.

No. 12 Michigan State (Current 2-7) – Seven straight losses have made the Spartans one of the jokes this season.
No one in Tallahassee is going to say that the 2016 season is something to be proud of. Head coach Jimbo Fisher and his team are kicking themselves about two losses to Clemson and UNC by a combined five points – while much of the defense is wondering what went wrong on that side of the ball for most of the season.
Still, with a double digit win season, state championship and decent bowl game all possibilities, the 2016 season for the Seminoles doesn't look as bad as it does for other power schools who had championship hopes early on.
This article originally appeared on