Who Will Replace Brad Kaaya if he Declares for the Draft?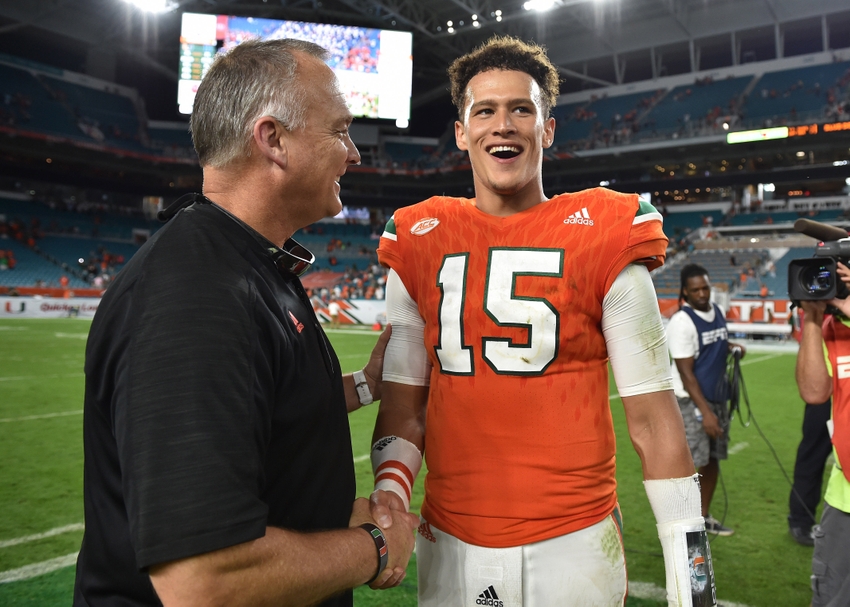 There has been a lot of speculation for weeks about if Brad Kaaya will return for his Senior season or declare for the NFL Draft. There are conflicting reports on what Kaaya will do and if he's ready for the NFL.
If Kaaya does decide to go to the NFL who replaces him at Quarterback? Malik Rosier has been his backup the last two seasons, but has not had a lot of playing time to showcase his abilities. Rosier played in six games last year, but only three this season.
Rosier started last season's Miracle in Durham against Duke. It was the most extensive playing time of his career. Rosier finished 20-29 for 272 yards, two touchdowns and an interception. He was also sacked for a safety.
Freshman Jack Allison is redshirting this season and learning the offense. Miami Head Coach Mark Richt said that Allison will receive more reps once practices begin for the Bowl games. Allison was the eighth best Pro Style Quarterback in the Class of 2016.
Allison has spent a lot of time with the Scout team this fall and recently earned Scout team player of the week. It's been a blessing for the Hurricanes to allow Allison to watch Kaaya and a learn and grow. He didn't have to be placed into the lineup immediately like Kaaya did.
Asked about their expectations for Allison, Miami Offensive Coordinator Thomas Brown said:
"Continue to develop in our offense, continue to mature and learn from the guys around him…When you have older guys in front of you like a Brad Kaaya to learn from, it's a great tool for the young guys to learn from, especially at the quarterback spot. You get some mental reps so you make less mistakes when you get your opportunity."
Asked who would have the advantage of starting if Kaaya decides to leave, Brown told the Sun Sentinel:
"I don't care who you are, how much you've played in the past…the best guy is going to play…if you get beat out, you get beat out. It's not personal…we want the best guys to be on the field and help us win."
The Wildcard could be incoming Freshman N'Kosi Perry. Perry has been compared to Louisville's Lamar Jackson and Clemson' Deshaun Watson. Perry is rated number seven  in the class of 2017 as a duel threat at Quarterback.
His stats are down a bit from last season, but his Quarterback rating and completion percentage are up. He has thrown for 1,778 yards, 24 touchdowns, four interceptions and completed 64.6 percent of his passes with a Quarterback rating of 130.5.
Another incoming Freshman, Cade Weldon the son of former Florida State Quarterback Casey Weldon could also challenge at Quarterback. Weldon's Quarterback Coach at FSU was Mark Richt.
This article originally appeared on