Who is the celebrity picker for College GameDay Week 2, Tennessee vs Virginia Tech?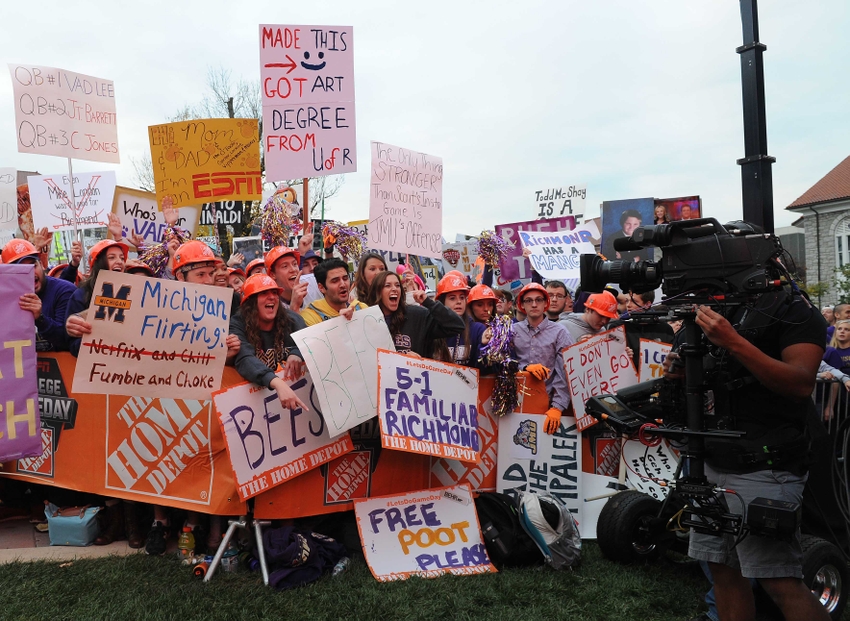 College Gameday will broadcast live from Bristol Motor Speedway this weekend. With Tennessee and Virginia Tech playing, who will the celebrity picker for the show?
College Gameday has always been a harbinger of the football weekend to come. Whether they are sitting down to interview a coach or listening to Lee Corso rant and rave, the ESPN Saturday morning show has blown up in recent years. Every week, the next potential stop begs the cast to put their school on Gameday. This week however, no one needed to tell the crew where they should go because they had already made plans. While there were rumors that Gameday wanted to make the trip to Bristol, TN to watch the largest football game ever, the nation wasn't sure where they would actually end up.
A couple weeks ago, ESPN announced that the Gameday crew would indeed head to the Battle at Bristol to take in the monster stadium and watch this historical game. But fans were begging to hear who the celebrity picker was from the start. It wasn't until this past week those fans found out Dale Earnhardt Jr. would be coming on the show to pick the games.
When your think of Dale Earnhardt, most picture the black number 3 burning rubber throughout many NASCAR venues. Even though Dale Jr. is the son of a legend, he is treated as if he were the legend himself. Dale Earnhardt Sr. and Dale Jr. are bonafide southern royalty. There was no surprise when Gameday announced Earnhardt Jr. would be joining the crew, in fact, most fans expected and hoped for it. Dale Earnhardt Jr. would normally be racing this weekend, but due to a concussion, he decided to step away from NASCAR until next season. Oddly enough, Dale Jr. is the first NASCAR driver to pick for the show. They couldn't have picked a better place to bring in a racecar driver.
The only question left to ask is who will Dale Earnhardt Jr. choose to win the big game. Earnhardt has history all around the southern states, but Earnhardt Jr. has ties to the Tennessee Volunteers. Earnhardt is close friends with former Tennessee quarterback Peyton Manning. Will his friendship ties lead him to choose the Vols? Maybe not, but one thing is for sure, the atmosphere will be electric Saturday morning and all day culminating with the night game in Bristol.
This article originally appeared on