Who has the best WRs in the ACC?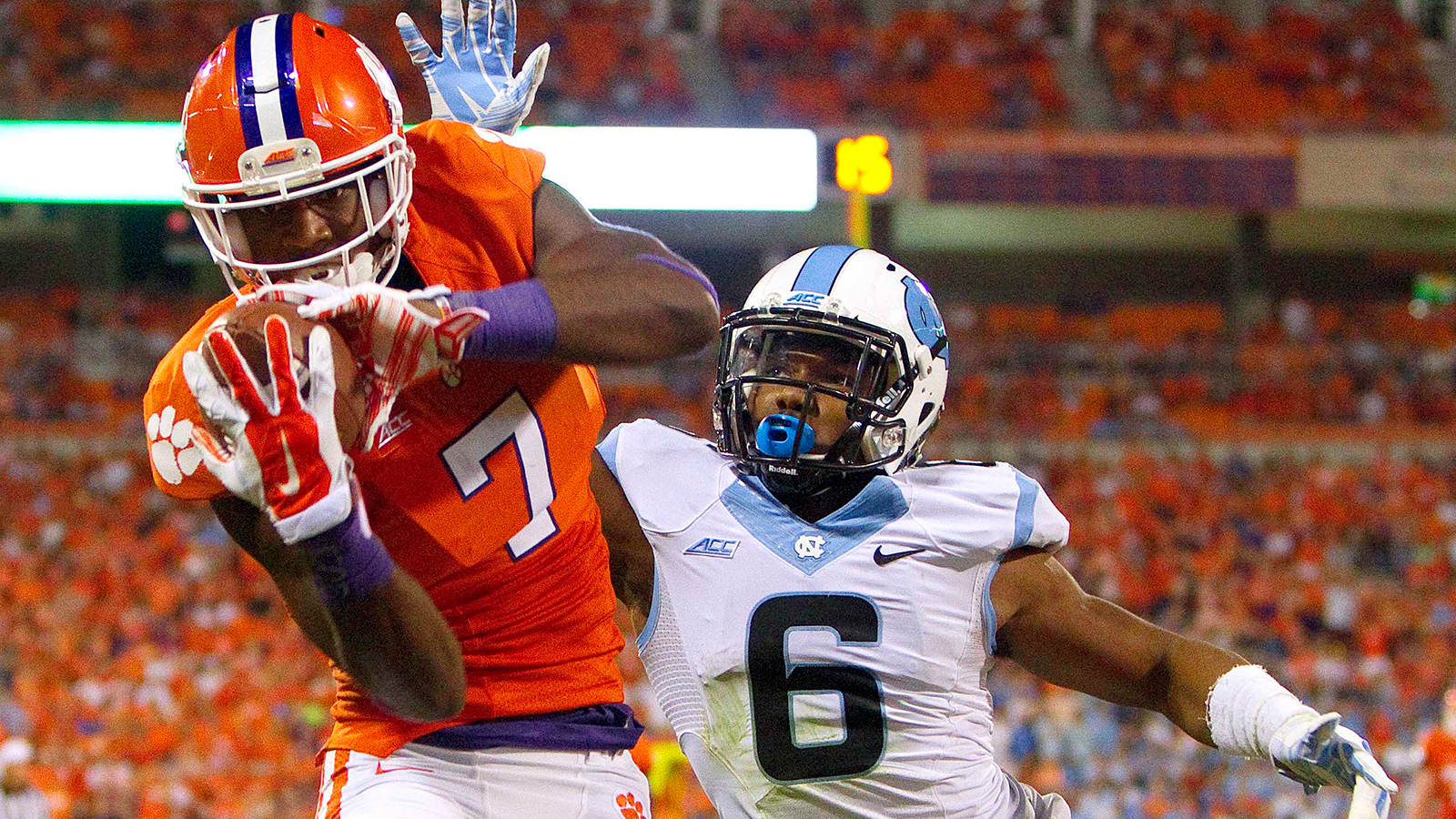 As evident by this summer's "Wide Receiver U" campaign on Twitter, Clemson wants to be known for all the pass catchers it has sent on to the NFL. But, do the Tigers have the best wide receivers in the ACC this season?
Analysts Andrea Adelson and Jared Shanker were divided on the answer to that question in a recent ESPN article.
Adelson was in favor of Clemson, while Shanker chose FSU.
Adelson called the decision to pick Clemson a "pretty easy layup" and had more than enough evidence to support her claim.
"All you have to do is take a look at the numbers. The Tigers return five of the six receivers/tight ends with over 100 yards receiving a year ago. The best duo in the ACC — maybe in the country — headlines the list," Adelson said. "Mike Williams and Artavis Scott both made the preseason All-ACC team after big seasons in 2014. Williams was one of four 1,000-yard receivers in the league; Scott nearly got there as a true freshman, with 965 yards off a team-high 76 catches.
"Keep in mind, this was with Deshaun Watson starting at quarterback in only five games. So imagine how much better they will be if Watson plays an entire season."
Shanker countered by pointing to the Seminoles rising stars.
"Travis Rudolph is an emerging star after hauling in 38 catches as a freshman. The sophomore has tremendous quickness and foot speed, which he displayed in a devastating juke near the goal line against Notre Dame," Shanker said.
"Ermon Lane, the No. 2-ranked receiver nationally in the 2014 class, is the type of physical threat Kelvin Benjamin provided in 2013. Lane made several explosive plays as a freshman (20.5 yards per catch), and he was an elite blocker on the outside.
"And Ja'Vonn Harrison, the most overlooked of the 2014 receivers, had a breakout performance in the spring game.
"Now add elite 2015 blue chippers George Campbell, Da'Vante Phillips, Nyqwan Murray and Auden Tate to go along with the 2014 class and junior Jesus Wilson, who leads all returning receivers with 42 catches a season ago."
(h/t ESPN)