Who Gets Your Vote to Lead Wisconsin Football? Hornibrook or Houston?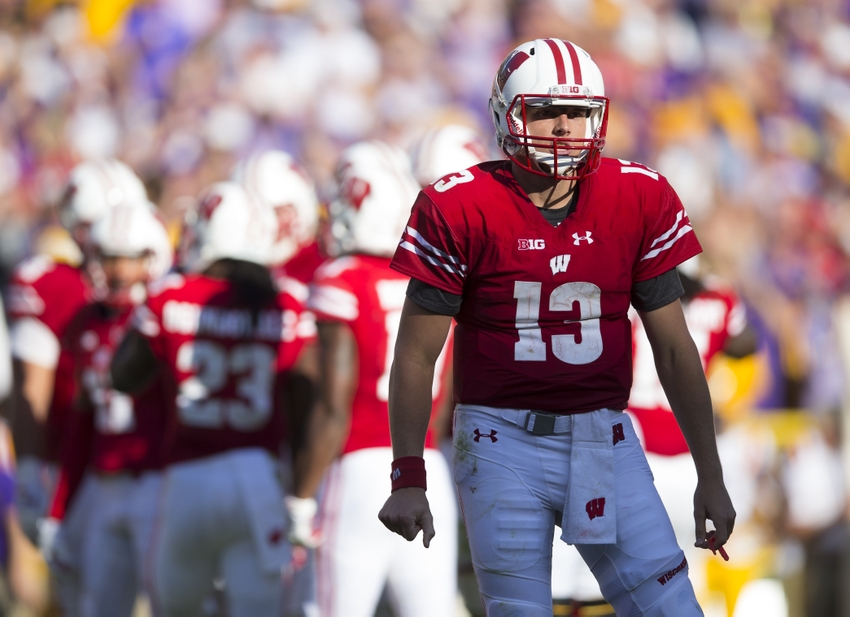 With November Underway, What's Best for the Wisconsin Football Party?
After months of campaigning, election day is just around the corner. Two will go in, and just one will come out. Both sides have pitched their case and its time to make a decision. You probably think i'm talking about the Presidential election, right? Well, partially yes. But during this election season there has been one other two party system that has been underway since spring, and its the quarterback battle for Wisconsin Football. In essence, you can apply similar comparisons to this Novembers election to the quarterback battle that has been back and forth throughout football season.
Do you go with the seasoned, experience veteran? Or the surprising, young, out of nowhere freshman? It's a race that a few weeks ago, seemed all but over. Alex Hornibrook's opening campaign statement started out hot as the freshman brought Wisconsin back from the dead against Georgia State, and then flourished in his first career road start at Michigan State.
But since then, the race has crept ever closer to even. The once forget Bart Houston began to look as though he might be a viable option that maybe we took for granted. Hornibrook struggled against Michigan, Ohio State, and the offense stalled at Iowa. Finally, Houston got his shot once again.
While its a small sample size, Houston has looked like the much better quarterback over the last three weeks. He's posted a QBR of 204, 80, and 209 in the last three games. Hornibrook? 57, 62, and 57. He's been held under 100 yards for the past two weeks and has made a handful of mistakes and missed reads. I know you can say there's no promise Houston puts up those number over a whole game, but it goes much deeper than the numbers.
Under Houston, the ball just moves more efficiently. He doesn't do too much, he makes the read, and makes the throw. Its a simple tactic that is often taken for granted. Houston's leadership is also something to be impressed by. Despite losing his job, the senior who's waited his time could have easily thrown in the towel and sat by, but instead has remained a leader and a mentor for the younger class. He's led drives that have brought points in each of the last three games, something Hornibrook has struggled to do. The final underlying factor, his mobility is somewhat a factor, while Hornibrook has virtually none.
Under Hornibrook, there's flashes of brilliance. He can make a variety of impressive throws, but then dulls you with a wide open missed read. On third and two, he goes for the fifteen yard out instead of the three yard underneath. He makes mistakes, which is expected of a freshman. He clearly has talented, and is clearly the future at quarterback for Wisconsin Football, but are you willing to live with the mistakes when the pressure is much higher than you ever thought?
Its hard to say, both have pros and cons…. so do you go with the experience, or keep the future out there? Or just maybe you go with the two party system that every College Football expert seems to hate? In my opinion, why not? Its simply another wrinkle in an already complex Paul Chryst offense. While almost every dislikes the idea, the three that matter don't really seem to care. It appears as though the two party system doesn't phase either of the quarterbacks, and Coach Chryst doesn't appear as though hes going to change it, so if its not broke, don't fix it? Its something we'll have to see play out as we go down the November stretch, but with three straight wins it appears as though the two party system may just be here to stay.
More from Badger of Honor
This article originally appeared on