White's favorite WVU memory: 'Definitely beating Baylor'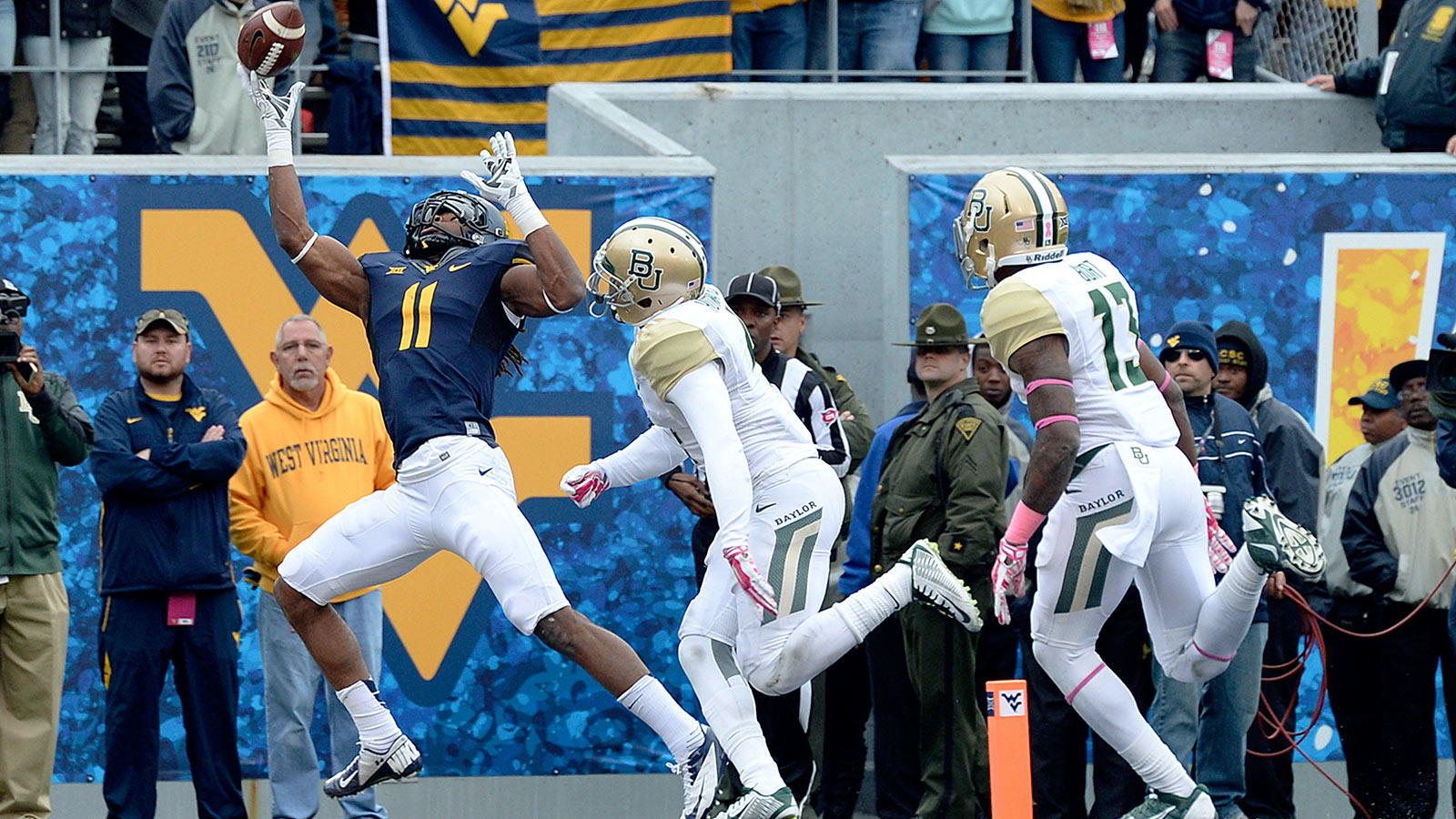 As Kevin White gears up to be selected in next week's NFL Draft, he took part in a Q&A Thursday with Mountaineer fans and reflected on his career at West Virginia.
Among the questions fans asked the projected first-round pick, a few asked him what his favorite memory was while at WVU.
"Definitely beating Baylor at home my senior year," White replied.
The standout wide receiver has many reasons to cherish the win.
Not only was it a huge upset (Baylor was ranked No. 4 heading into the game) in front of West Virginia's home crowd, but he also had one of his best games of his senior season against the Bears.
White caught a season-high two touchdown passes for 132 yards that day, including a touchdown catch that boosted the Mountaineers past Baylor in the fourth quarter.
The only other time White caught two TDs in one game in his WVU career?
Against the Bears, as well. He also racked up a season-high 130 yards that game.
Now, White has a chance to play as a Bear himself, as the Chicago Bears are projected to scoop him up with the No. 7 pick if he's still available.
(h/t Facebook)