Which Notre Dame football traditions are the best?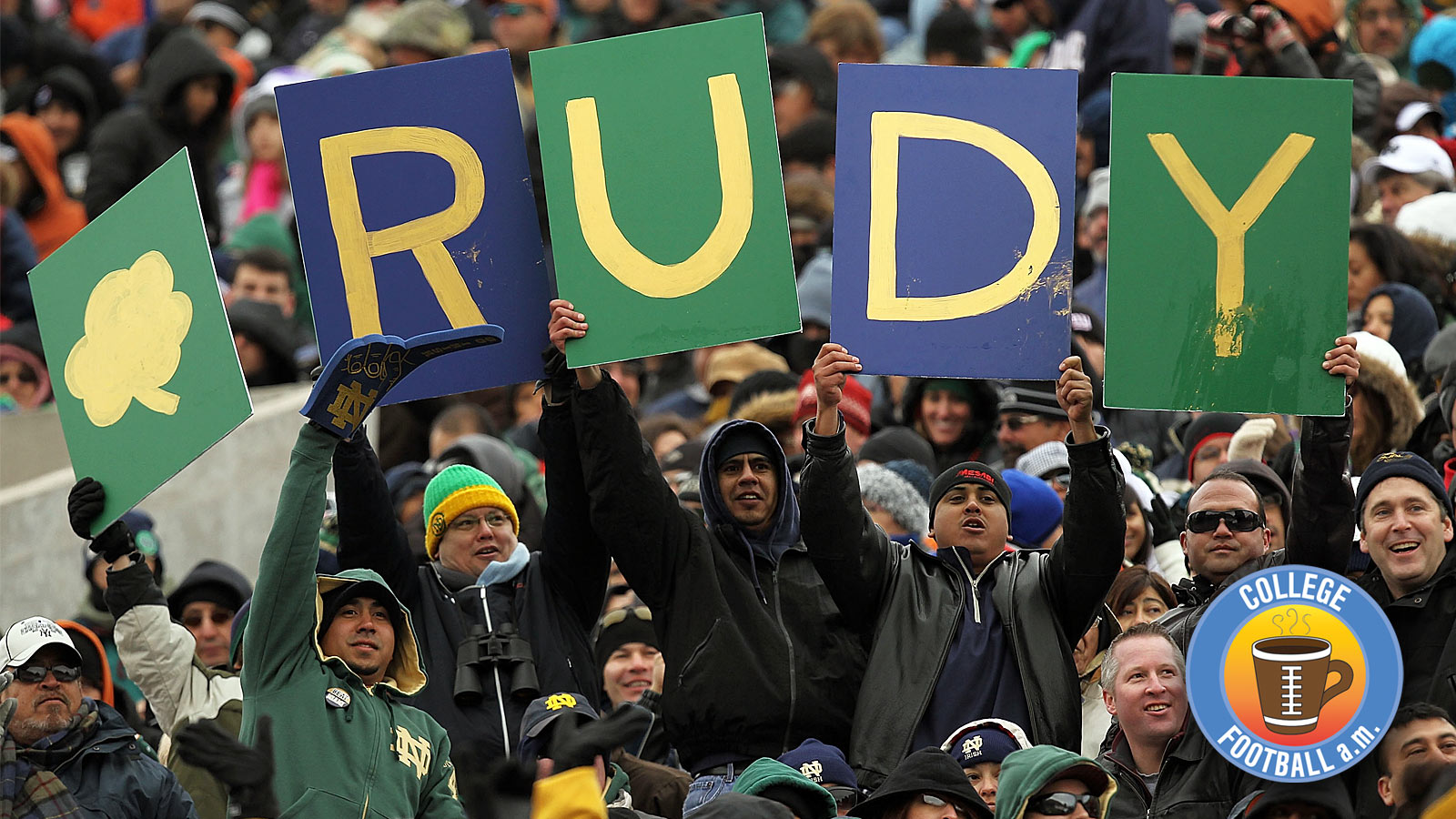 Notre Dame is a school rich in tradition, but which ones are the best? That's the question 247Sports recently tried to answer as it listed the Fighting Irish's five best football traditions.
The player walk, the "Play Like a Champion" sign, the singing of the Alma Matter, pep rallies and the singing of the post-game Victory March were selected by 247Sports as the best the Fighting Irish has to offer.
Here are is what 247Sports had to say about each tradition:
The player walk: "The Player Walk is one of the most unique Notre Dame game day experiences. The Notre Dame football players and coaches will walk from the Guglielmino Complex to the Library (Touchdown Jesus), then down Library Quad into the Stadium. "
Play like a champion sign: "Before each game, Irish players touch the Play Like a Champion Sign as they walk down the steps and into the tunnel. Each player spends several seconds at the sign, hitting it in their own unique way. It is one last reminder for the players to focus on the task at hand and to honor the many former Notre Dame men."
Singing of Alma Matter: "After Notre Dame victories, the Irish players and coaches gather in front of the student section to sing the Alma Mater. This moment is both glorious and somber. Moms, dad, children, professors, students, players, and coaches link together and share a poignant moment for God, Country, and Notre Dame. The Alma Mater brings the Irish experience full circle for those in Notre Dame stadium on victorious Saturday afternoons."
Pep rally: "It is hard to describe the Notre Dame pep rally unless you've been to Notre Dame and have experienced it yourself. The Fighting Irish kickoff home game weekends with pep rallies each football Friday night. The electricity is amazing and support from the fans and student body is second to none. Whether in the JACC, on the Irish Green, or in the Stepan Center, the atmosphere is stimulating."
Post-game locker room Victory March: "South Bend is always a better place when the Irish win. A favorite tradition for Notre Dame players takes place in the locker room after a win. Following a postgame speech by the head coach, a game ball is given to the top performer. The top performer then leads the entire team in a rousing chorus of the Notre Dame Victory March."
(h/t 247Sports)