Which Louisville Football players made the ESPN's midseason All-American team?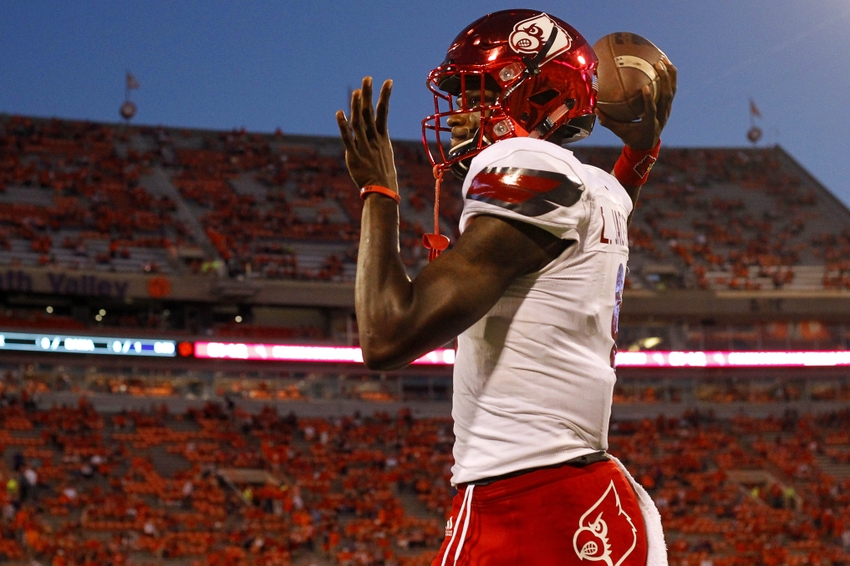 We take a look at which Louisville football players were lucky enough to make ESPN's midseason All-American team.
There are many Louisville football players who are worthy to be considered among the elite players in college football. However, when it comes to ESPN, they believe that only one special Cardinal was lucky enough to make their midseason All-American team.
SEE ALSO: Sports Illustrated gives Lamar Jackson more Heisman love
You probably already know who it is. He has been the best player in the country to this point in the season. He has set himself up to win the Heisman Trophy and has his team in position to make a run to the College Football Playoffs.
Here was the one and only Louisville football player who made ESPN's midseason All-American squad:
"Lamar Jackson has emerged as the Heisman favorite after his nearly unstoppable performance this season. Jackson ranks No. 2 in the nation in total offense (2,638 yards) and has 30 touchdowns (15 rushing, 15 passing), using his combination of arm strength, speed and elusiveness to become the toughest player in the nation to defend". — Andrea Adelson
It still blows my mind every time that I see Jackson has 15 passing touchdowns and 15 rushing touchdowns. The even scarier reality is that the Cardinals are only halfway through their 2016 schedule.
Could Lamar Jackson finish the season with 30 passing touchdowns and 30 rushing touchdowns? Well, that still remains a mystery, but Louisville's schedule is very favorable for Jackson to keep padding his stats and finish first on everyone's Heisman's ballot.
This article originally appeared on