Which are the most and least 'talented' programs in the SEC?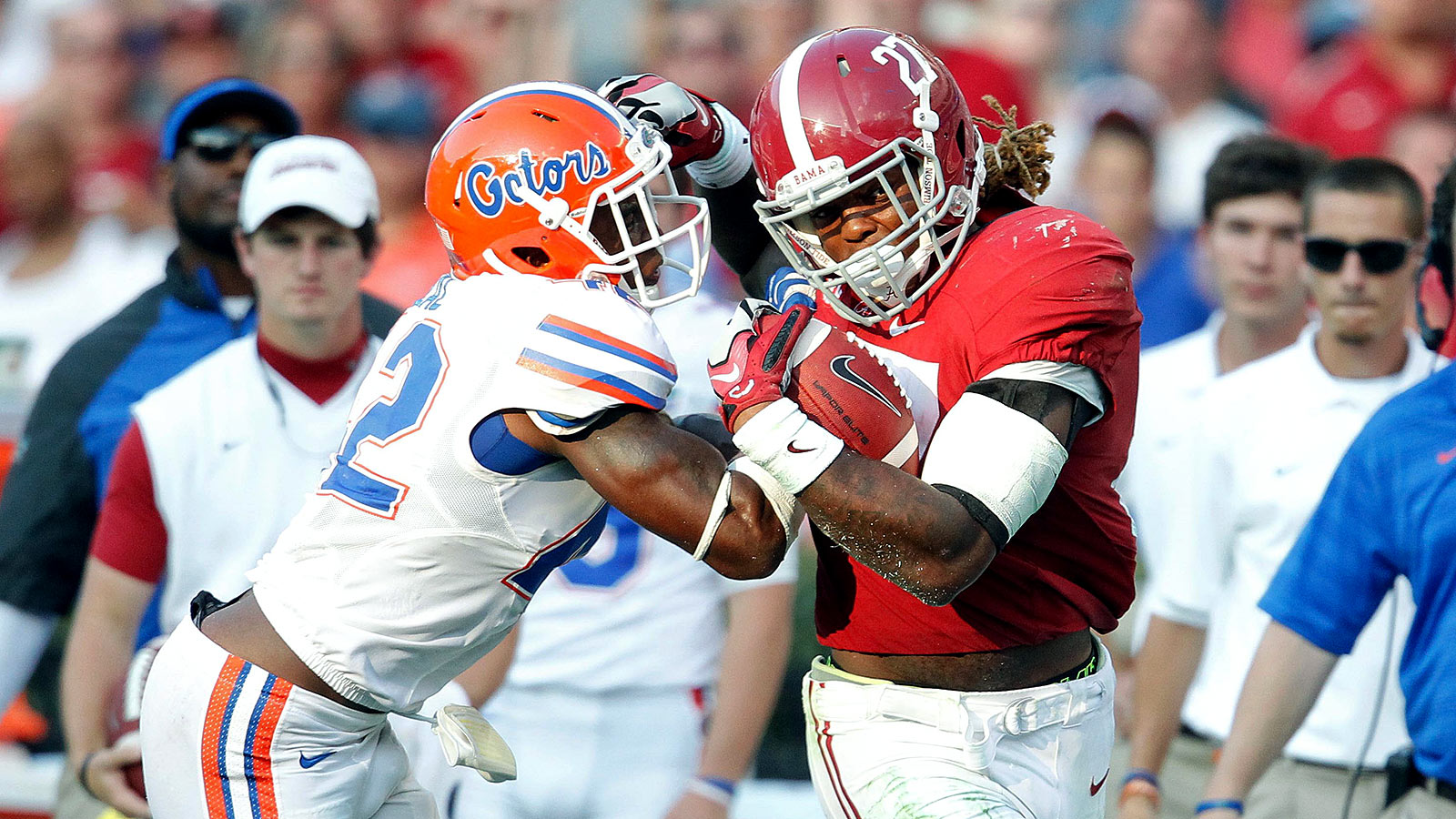 A disclaimer to start: Recruiting rankings aren't everything. There are a number of factors that aren't taken into account or result in eventual deviation from those rankings, such as (most notably) coaching and attrition.
But previous studies have shown that rolling averages of recruiting rankings correlate very strongly with success on the field, and it's easy to see why. After all, having talent is always better than not having it. Additionally, on-field success tends to lead to better recruiting, which in turn tends to lead to more success — it's a sort of self-fulfilling prophecy.
What does that mean for the SEC, where the talent is as plentiful as in any other conference in the country? Well, it means about what you'd expect it to mean, according to Saturday Down South, which recently completed a thorough breakdown of the "talent" (based on recruiting stars) across all 14 teams in the SEC.
To nobody's surprise, Alabama came out on top in terms of talent, comfortably ahead of the pack. The team's average player carries a recruiting rating of 4.1 stars, and the Crimson Tide have a ridiculous 64 four- or five-star recruits on the roster.
Tied for second were Georgia and Texas A&M, both of which have an average of 3.8 recruiting stars per player; the Bulldogs were given the tiebreaker thanks to their 46 four- or five-star players compared to the Aggies' 40.
Another step back were LSU, Auburn, Tennessee and Florida, and behind that group were Ole Miss, South Carolina, Arkansas, Mississippi State and Kentucky. Bringing up the rear were Missouri — a team that has certainly outperformed its recruiting — and Vanderbilt, which had built some momentum under James Franklin but seems to have slipped back into the conference basement since Franklin's departure and the hiring of Derek Mason.
It's worth pointing out that these programs have some significant differences in circumstances: Ole Miss has shown substantial improvements in recruiting under Hugh Freeze, for example, whereas Tennessee has gone through two coaching changes in recent years that undoubtedly have hurt recruiting and stunted development. But again, the big-picture view offers some interesting observations.
Among them: Alabama leads Auburn by a half-point in average recruiting ranking, which is the same as the difference between the second-ranked team (Georgia) and the 10th-ranked team (Arkansas), while Vanderbilt has only eight players who were four- or five-star recruits coming out of high school. The talent difference between the top and the bottom is vast.
Also, Missouri is tied with Vanderbilt at an average 3.1 ranking and has just 12 players who were four- or five-star recruits yet has won two straight SEC East titles under Gary Pinkel. While the East has been by far the weaker of the two divisions the past several years, that's still a remarkable feat. And let's not forget that Ole Miss and Mississippi State, two programs obviously fighting an uphill battle in terms of talent differential, both spent time in the top five last season.
For a more complete breakdown by position and additional tidbits, check out the full story at Saturday Down South.
Image credit: Marvin Gentry-USA TODAY Sports