What if Ohio State's Offense and Defense Switched?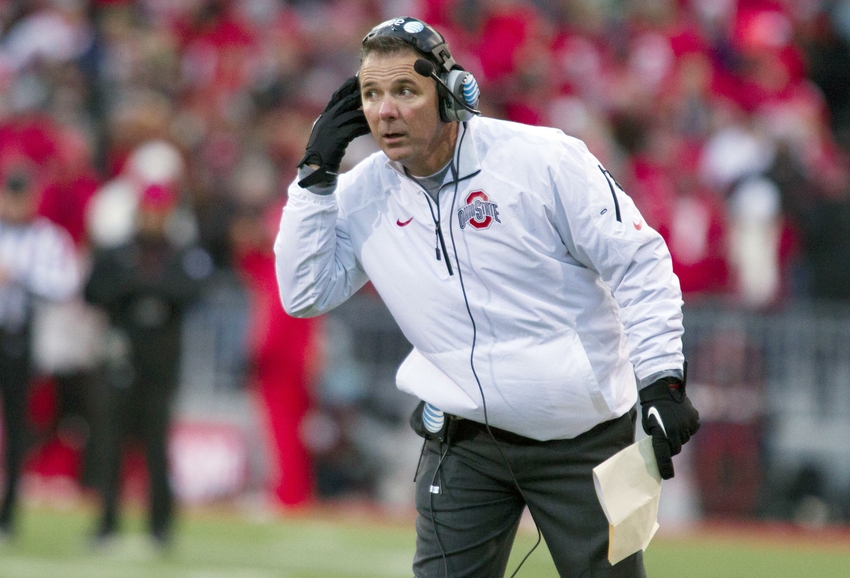 It would definitely be an interesting look for Ohio State.
I'm going to start by saying – THIS ARTICLE IS NOT SERIOUS. It is for entertainment purposes. I feel like I had to say that because there is always that guy when I write articles like this. Anyway, what if the Ohio State offense and defense switched?
What would the offense look like if we put the 11 defensive players on it and vice versa? Let us know what you think on Twitter at @ScarletAndGame, but here's what I think:
Offense:
QB: Jerome Baker
RB: Raekwon McMillan
WR: Malik Hooker
WR-X: Denzel Ward
WR-Z: Marshon Lattimore
TE: Sam Hubbard
O-LINE: Tyquan Lewis, Michael Hill, Robert Landers (Center), Dre'Mont Jones, Jalyn Holmes,
This would be…. Rather interesting (Sorry, Silver Bullets). Honestly it'd be a lot of fun to watch Raekwon McMillan play running-back. He'd be impossible to tackle. The receiving corp would be pretty insane too.
Denzel Ward is constantly referred to as the fastest player on the team, so he earned the WR-X position. Hooker has shown his ability to follow blocks and weave in and out of traffic on his Pick-Six's, so a screen to him could be pretty deadly. And Lattimore – well honestly Lattimore just looks like a WR.
Jerome Baker won the QB job by default. Nobody else on that defense could even pass as a QB. The line might actually be pretty decent, and Sam Hubbard would be a great tight end. Hubbard is as athletic as anybody in the Big Ten, and he's 6'5, so he could surely be a great TE. In 2 TE sets, welcome in Nick Bosa.
Defense:
MLB: Mike Weber
WLB: JT Barrett
SLB: Noah Brown
CB: Dontre Wilson
SS: KJ Hill
FS: Curtis Samuel
CB: Parris Campbell
More from Scarlet and Game
D-LINE: Jamarco Jones, Michael Jordan, Isaiah Prince, Marcus Baugh
Let's all be glad that these guys only have to worry about offense. This defense would probably give up a lot of points. Their athleticism can only take them so far…
I'm pretty confident in Dontre Wilson at CB,  Curtis Samuel at FS, and decently confident about Mike Weber at MLB. The line is 'eh' and everything else would be hot garbage.
Marcus Baugh would be a solid Defensive end, and Jordan/Prince could stop the run. Also thought I'd note that the Kicker position goes out to Joe Burrow.
Let's just be happy that this is not what Ohio State's personnel looks like and we will never have to see this lineup in action. What would your 'switched' lineup look like?
This article originally appeared on