What I Learned Watching Alabama Play Chattanooga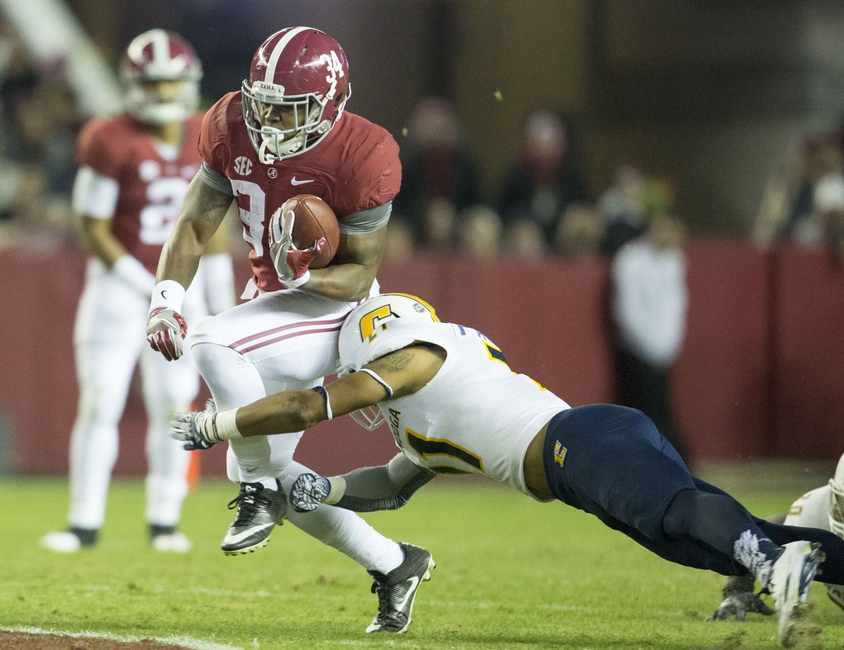 The 2016 Alabama football team advanced to 11-0 after a lethargic outing against Chattanooga, but what did we learn watching the play unfold on Saturday?
With each passing week, we will learn more about the 2016 Crimson Tide squad.  We'll spot trends as they emerge and puzzle at both the positive and negative outliers throughout the Alabama football season.
In this weekly feature I'll highlight a handful of the lessons this team is teaching me.
Bama is (Super) Human
So Alabama rolls out a stinker, it happens. But here's the catch. Who wins their stinker by 28 points? Alabama does.
Think about it, chaos has enveloped college football the last couple weeks with numerous contenders losing games you'd have thought impossible. But Alabama has a poor outing and still manages to portend a reckoning for college football.
Jalen vs. Jalen
Jalen Hurts is the reason that Alabama has soared to such great heights this season. Sure, he's not the only reason but without his steady presence under, err, behind Center, Alabama would not sit atop the college football rankings.
Meanwhile it is Jalen Hurts that limits the truly explosive capabilities of this Tide offense. Hurts is under developed as a passer and he's good for nearly a fumble per contest.
Both statements are true but one's relative appreciation for Hurts is in how those truths are reconciled. Is Hurts a tragically flawed player or is he an uber-mature freshman defying all odds at arguably college football's highest level?
My money is on the later. I'll happily endure the foibles in exchange for the flashes of brilliance. I won't argue that at present he is but a percent of his expected whole, but he's still piloting a team to potential greatness and it'll be a joy to watch him develop over the coming weeks, and seasons.
Paging Mr. Stewart
Saturday night gave proof to a theory I've been harboring for most of the season. ArDarius Stewart is a lightning rod for the offense and a sort of security blanket for young mister Hurts.
Sure, I know that Stewart missed a couple games earlier in the season and the offense didn't struggle nearly as much as it did Saturday, but those were known absences with time for the offense to rally around and step into the need, whereas Saturday presented as a game-time decision with potentially little warning afforded the team.
Stewart will return and with him so too will a more natural offensive flow.
Depth Watch
Last week we talked about the depth along the offensive line as Alabama football went four deep at the right guard spot. But this week the team exposed a potential raw nerve while needing to venture three deep at left tackle.
Cam Robinson injured a shoulder, which prompted Korren Kirven to hop over from the right guard spot. In short order he too succumbed to a shoulder injury and with both players ushered back to the locker room the versatile Brandon Greene traded jersey numbers in order to fill in at tackle from his regular tight end position.
Fortunately both Robinson and Kirven are expected to return to practice early this week and be available for this week's contest with Auburn, but it remains interesting to see how such plunges into the deep are managed.
Check back as I continue to track these and new items as they emerge from the field.  Also be sure to check out our podcasts as I explore and debate these topics and many more in a more animated format.
This article originally appeared on