Skyler Howard's long journey To West Virginia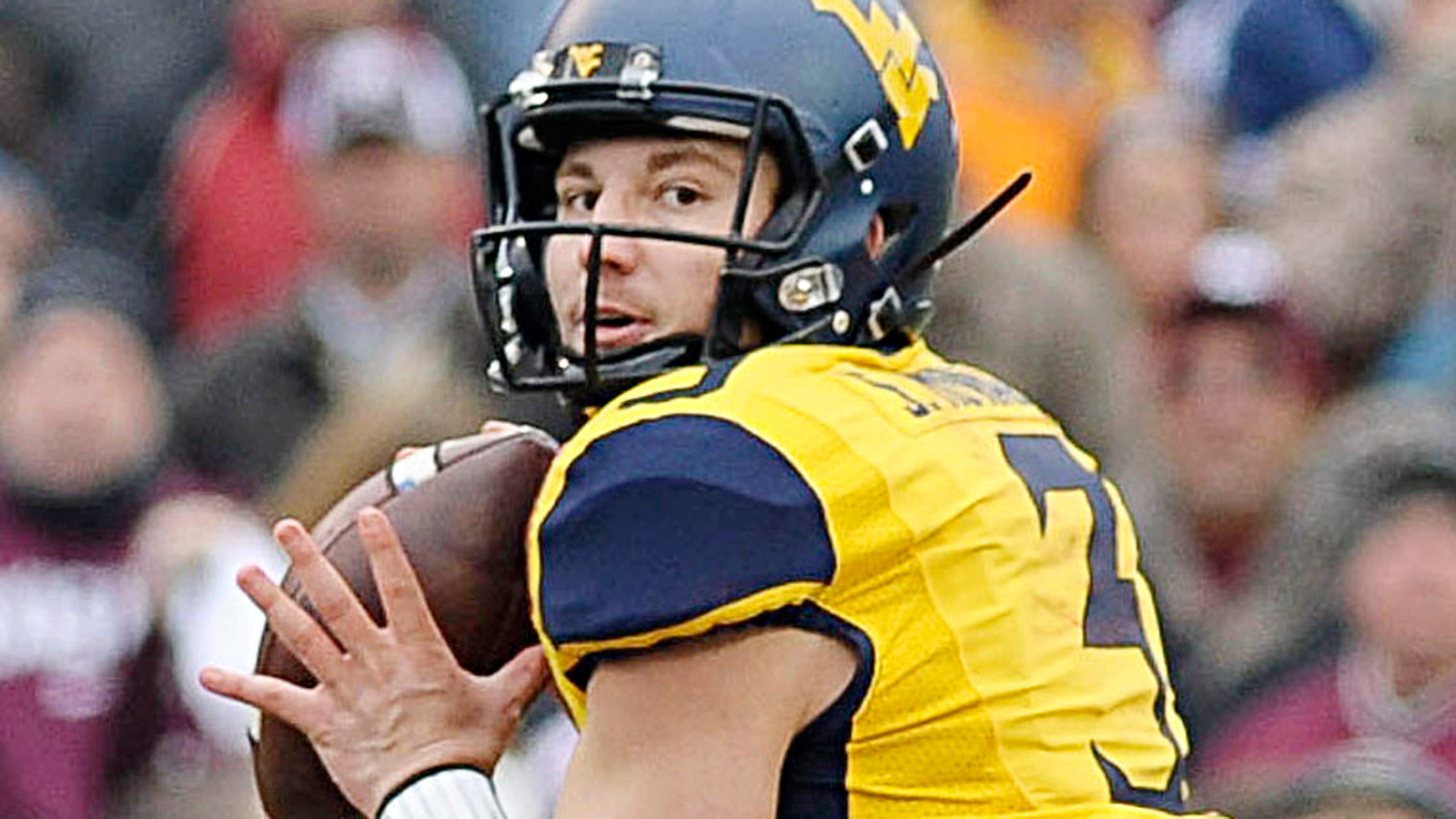 The path Skyler Howard took from Fort Worth, Texas, to Morgantown, West Virginia, was about as straight as that 65-mile stretch of two-lane highway between Morgantown and New Martinsville – a road full of twists, turns, delays and, yes, sometimes detours.
In 2012, Howard, generously listed at six feet tall in the West Virginia media guide, had zero interest from any of the Power 5 schools in his native Texas after his senior season at Brewer High. It was the same fall West Virginia quarterback Geno Smith was carving up Big 12 defenses.
Howard, believing he was good enough to play at a high major program, began his college career as a walk-on at Stephen F. Austin. But he ran out of money while he was there, and decided to hit the reset button and go to Riverside City College in Riverside, California.
At Riverside, he led the Tigers to a 10-2 record by passing for more than 3,000 yards with 33 touchdowns, drawing interest from some of those bigger schools he wanted offers from when his high school career ended.
Among the big schools on the telephone was West Virginia, which at the time was in semi-scramble mode seeking a proven quarterback following the departure of Ford Childress. Childress was the guy everyone hoped could maintain WVU's recent tradition of exceptional quarterback play that began in 2004 with Big East player of the year Rasheed Marshall and continued with Pat White, Jarrett Brown, and most recently, Geno Smith.
Childress couldn't, so West Virginia has been out shopping for the next one ever since.
Howard was immediately drawn to the Mountaineers because of their new association with the Big 12 Conference – a league he grew up watching and wanting to play in.
"My high school back home, I was probably the only one to go Division I in a while," Howard recalled last week. "That's one thing I told the guys when they said juco after my senior year and I said, 'Nah, I'm going to go Division I.' I told them 'I'm not going to do it, no matter how I get (to a Division I school).' I didn't even know what juco was."
For the rest of the feature on the Mountaineer QB, check out West Virginia's official site.
(h/t West Virginia Athletics)