Week 6 NFL Fantasy Picks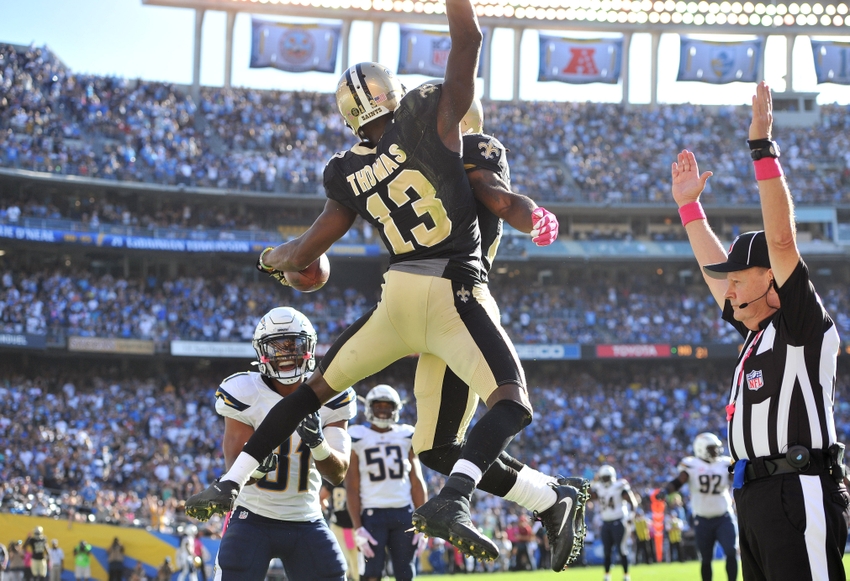 NFL fantasy picks.
After taking the week off from NFL fantasy action I am looking to jump back in on a good start and think we can target some interesting matchups.
QB
Alex Smith($5,700) is the first quarterback I will be taking a look at this week. I am going to continue quarterbacks going up against the Oakland defense this year, especially a veteran like Smith. The Raiders are still last in yards given up per game, holding an average of 331 yards per game.
The next quarterback I like this week is Brock Osweiler($5,400). Osweiler has taken a little bit of criticism this year for not living up to his big off-season contract signing, but still has a big arm and the weapons to put up big numbers. He will also be facing the Indianapolis Colts this week are tied for 4th in the league in most tards given up per game with an average of 301.
RB
The first NFL fantasy running back I like this week is Ryan Matthews($4,900. Matthews was battling an illness but has no designation on Friday's injury report so he should be good to play. If he does play, he will facing the third worst rushing defense in the league according to yards per game allowed. The Redskins are giving up an average of 130 yards per game.
Christine Michael($6,800) is the next play I like at running back this week. Michael has gotten a lot of carries with Thomas Rawls out and gets some passing targets. I think the Falcons can be good matchup for Michael despite giving up less than 100 yards per game to running backs.
WR
Jeremy Maclin($6,300) is the first receiver I will be on this week, stacking him with Smith. Hopefully he shows some big play capability against the week Oakland pass defense discussed earlier.
My second play at receiver this week is former Buckeye Michael Thomas($4,300). Who has seen a spike in targets, receptions and yards in the Saints last two games, but not a jump in price. The Carolina Panthers have shown they are not the secondary they were last year.
I think we can definitely find some value in Thomas this week.
This article originally appeared on