Week 12: Auburn Football Players in the NFL – Powers Helps Ravens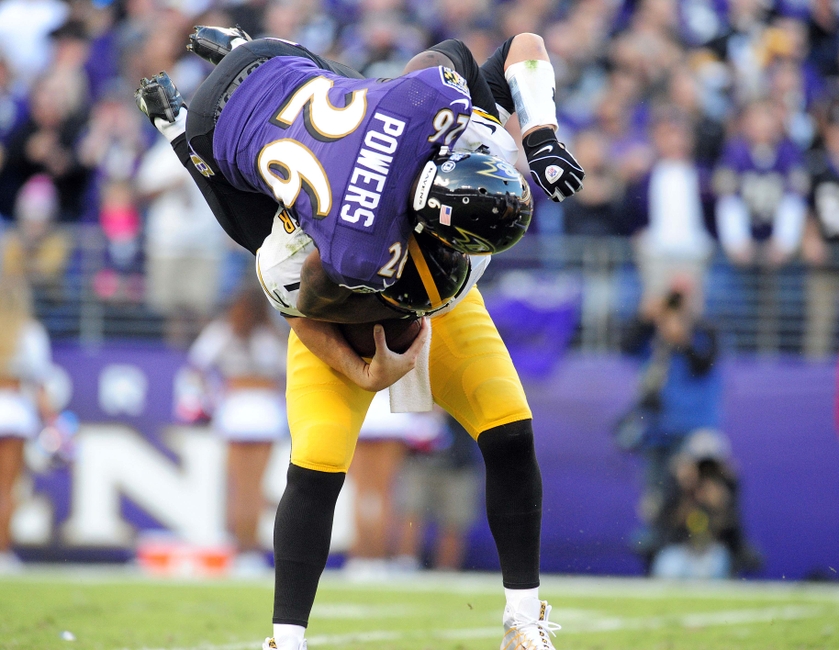 Here we take a weekly look at the performances of Auburn football players in the NFL in week 12 of play.
It's safe to say that it has been a strange season of football across the board.
The Cleveland Browns are now 0-12 despite putting up a fight against the New York Giants. What is sad about the performance against the Giants is just how much heart and soul is lost within the losses. Hue Jackson showed a bit of emotion in his press conference, stating that this season was one of the hardest things he's had to deal with.
He's probably wishing he was back in Oakland, where the Raiders are now 9-2 – which is not a statistic the 2001 Oakland Raiders could boast. Hopefully that means the whole "Tuck Rule" thing isn't something they would share either.
As far as the 81st Iron Bowl goes, it was how it should have went.
Auburn held once again without a touchdown, leaning on the shoulders of a phenomenal kicker in Daniel Carlson, and an awkward defensive showing. It's a routine until the offense realizes running the ball is essential and the defense plays to potential.
Alabama will continue to boast whatever they please as long as Nick Saban is able to grab any 5-star recruit he wants. At some point in this rivalry, as it stands presently, maybe someone will understand that Alabama is a good football team because of how easy their recruiting process is.
Auburn football is a family, involving those off the field as much as those on it. It takes time for families to grow. Alabama football is a machine, and there isn't any signs of rust. That's just how it is.
Here's a look at members of that family as they tackled the NFL in week 12:
Baltimore Ravens
Cornerback Jerraud Powers had three tackles in a wonky 19-14 win over the Cincinnati Bengals, a win that moves the Ravens above .500 at 6-5. The Ravens finished the game off by committing holding penalties for the entire offensive line while their punter dashed around the end zone until the time ran out. In a collapsing AFC North, Baltimore is creeping in on a division lead and potential playoff berth. That's freaky, considering how dominant Pittsburgh was.
Carolina Panthers
Following a 17-point deficit, Cam Newton finally woke up. Finishing the game completing 48.3 percent of his passes for 246 yard for 2 touchdowns and an interception, Newton brought his team to a lead before falling to the Oakland Raiders 35-32. This thriller in Oakland not only shut the doors on any Panther hopes for the playoffs, it also slingshoted Derek Carr ahead in the MVP race.
Cincinnati Bengals
The Cincinnati Bengals had a chance to make a return in a disappointing AFC North, but were caught short against the Baltimore Ravens. Linebacker Karlos Dansby totaled 5 tackles alongside defensive tackle Pat Sims' four in the 19-14 loss. They now play the Carolina Panther role, with the playoffs becoming more of an impossibility as the weekly losses start to build.
Cleveland Browns
Going into week 11 with a solid 0-11 record has the Cleveland Browns looking for any sight of success against the New York Giants in week 12. In all fairness, the Browns looked like competitors, until they returned to their mold. Shon Coleman has been a part of the offensive line that had led a struggling rushing attack, pushing his team ahead for 58 yards this week after consecutive weeks of just 33. Linebacker Corey Lemonier tallied his second sack of the season, and Cody Parkey made both of his field goal attempts with a long of 25 and a PAT, but this was not enough in the 27-13 loss to the Giants.
New Orleans Saints
Defensive tackle Nick Fairley had 3 tackles in a redemption effort for the New Orleans Saints against their former – Bountygate – defensive coordinator. The Saints unloaded from every available cylinder as they absolutely obliterated the Los Angeles Rams 49-21.
San Diego Chargers
The offensive line for the San Diego Chargers has had a few rough outings with their quarterback forcing the ball in places it does not belong. However, offensive tackle King Dunlap has remained a force for the line, continuing his Pro Bowl efforts with 67 net yards of rushing for the offense guarded by his blocks in the 21-13 win against the Houston Texans.
Tampa Bay Buccaneers
Tampa Bay has had a season that the Cincinnati Bengals were expected to have – they're starting to live up to some of those expectations, and more. Running back Peyton Barber had five rushes for 16 yards and a reception for four in the upset over the Seattle Seahawks, 14-5. Barber and the Buccaneers are now 6-5, which means they only fall behind the Atlanta Falcons in the NFC South.
Here's to Daniel Carlson and a shiny Lou Groza award.
War Eagle!
This article originally appeared on