We asked, you answered: Arizona Football Running Back suggestions from Twitter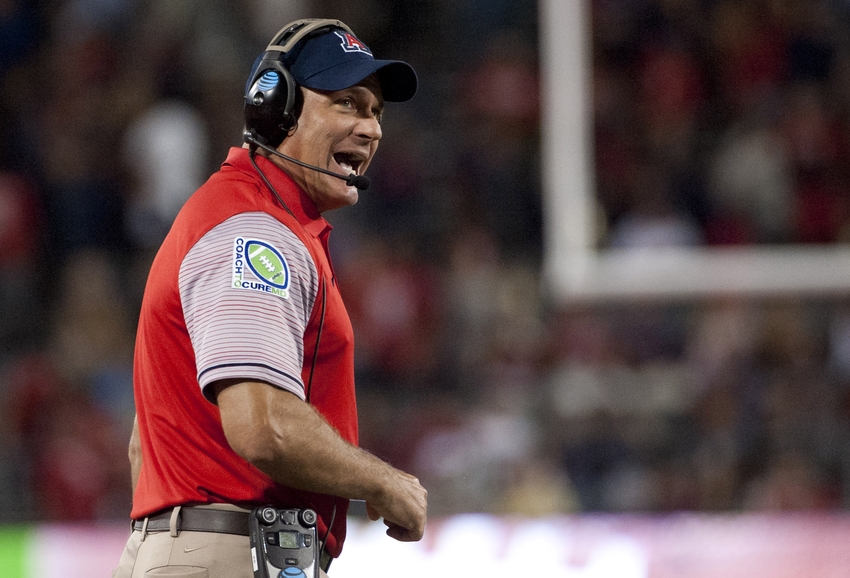 Following the injury to J.J. Taylor against last weekend, social media has produced plenty of suggestions for Arizona Football's current depth issues at running back.
Four weeks through the 2016 season and the Wildcats have already been substantially bitten by the injury bug, most notably at the running back position.
Injuries are undoubtedly a part of the game, but for Arizona, we are becoming far too familiar with the rather poor luck of health these past few seasons.
As we had highlighted just days ago, Arizona is going to be in a very unique position moving forward. Should starter Nick Wilson continue to have questionable health and durability issues, Arizona's running game will take a significant blow.
Following our article highlight the Wildcats' running back depth issues, Social Media has certainly been brewing with suggestions of where and which direction head coach Rich Rodriguez should go to address his current depth needs. He mentioned both Zach Green and Branden Leon in his post-practice media address and gave the impression we may be surprised who will line up as RB behind Brandon Dawkins.
From current walk-ons and Wildcats to potential recruit and walk-on suggestions, see for yourself.
Current Wildcats:
Recruits:
Looks like Rodriguez has a few options for his choosing. Plus, it is worth noting the Wildcats already have four-star Nathan Tilford and Greg Johnson committed, who have played running back at their current high schools.
It will be interesting to see what happens moving forward with the Wildcats. However, rest assured Arizona does seem to have plenty of options and suggestions. Bear Down, Arizona!
This article originally appeared on