Wayne Gallman is a better pure running back than C.J. Spiller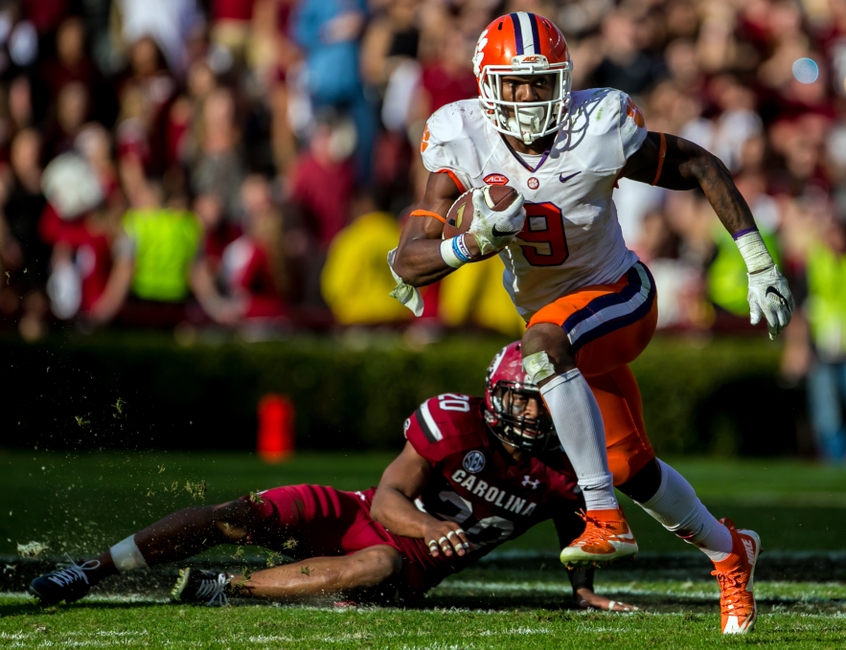 As we all know Wayne Gallman is going to be leaving early for the NFL draft following this season. Gallman has had a great career as a Tiger, so much so that I believe he is better than the great C.J. Spiller.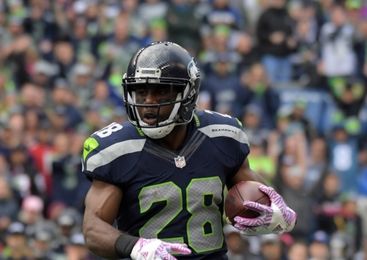 Spiller
Before you think I'm crazy, I am comparing them solely off of their ability to run the football. C.J. Spiller is a phenomenal athlete with 4.37 40-yard dash speed. However, his production carrying the football did not match that athleticism. Despite recording at least 100 rushing attempts in each of his four seasons at Clemson, Spiller only recorded one 1,000+ rushing yard season. Over his four years at Clemson, Spiller ran for a total of 3,547 yards 32 touchdowns.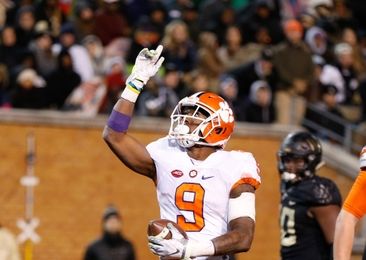 Gallman
Wayne Gallman does not posses the blazing speed that C.J. Spiller did, rather, Gallman runs with a more smash mouth style. Gallman is often initiating the contact with defenders. Fast or slow, powerful or finesse, at the end of the day production is production and Wayne Gallman produces. In just three years, Gallman has ran for 3,239 yards and 31 touchdowns.  That means he is 218 yards and 1 touchdown away from out-gaining and out scoring C.J. Spiller….with a year to spare! Wayne Gallman has carried the ball 623 times compared to Spiller's 591, however, I am not sure that C.J. wouldn't have gotten more carries had he been able to stay healthy.
Comparing the two
Clemson DC Venables named as Broyles Award Finalist
C.J Spiller was a great player for Clemson, however, the notion that he is head and shoulders above Wayne Gallman is absurd. When Spiller was at Clemson, he was the man, he ran the show. Naturally when we think back on his career we glorify him. Wayne Gallman on the other hand takes a back seat to Deshaun Watson. The spotlight surrounding Clemson goes to Watson, so Wayne Gallman's individual greatness goes overlooked.
After looking at the numbers it becomes clear just how validated this argument is. Wayne Gallman will likely surpass C.J. Spiller in rushing yards and touchdowns in a years less time. As a pure running-back, Gallman is better. Now when getting into the argument of the better overall football player it is clear that Spiller has the edge because of his ability to return kicks and catch the football out of the backfield.
If I had to choose a running back for my team I would take Wayne Gallman because he runs the football better, plain and simple.
More from Rubbing the Rock
This article originally appeared on