Way Back Wednesday: The Last Time Alabama Football Lost to UK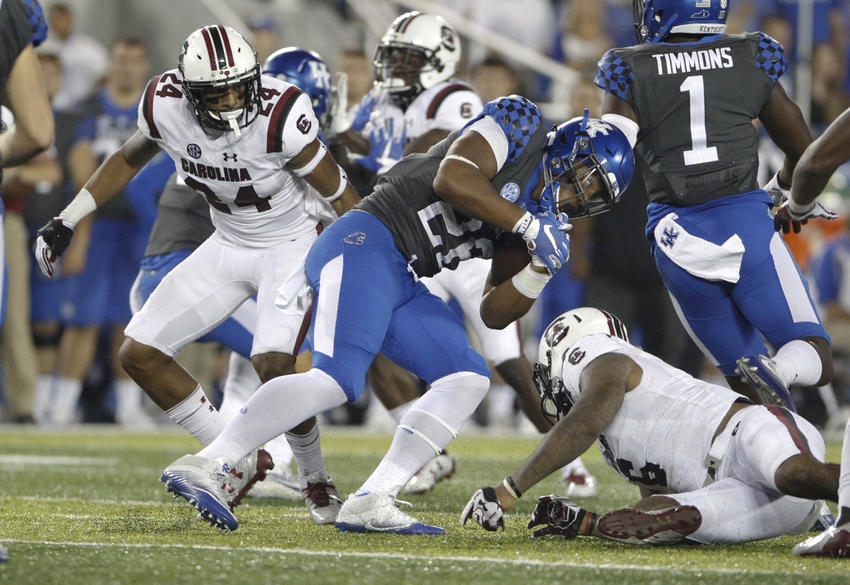 Alabama football has had a strong program for the last several years, and rarely loses a game to an SEC East team. So when was the last time the Kentucky Wildcats beat the Crimson Tide?
ICYMI: Alabama Crimson Tide: Players of the Game, Week 4
It's popular on social media these days to use hashtags like #TBT (Throwback Thursday) and #WBW (Way Back Wednesday). Users enjoy sharing memories and photos from previous years, sometimes even going "way back" many years.
This week, Alabama football takes on the University of Kentucky Wildcats at home in Tuscaloosa for its Homecoming game. Usually, the home team schedules an opponent that doesn't cause much fear of a loss. This year is no exception, because the Crimson Tide opened as a 32.5 point favorite over the Wildcats.
To find the last time Kentucky beat the Tide, we have to go back nearly twenty years, to the Mike Dubose era of Alabama football.
Let's take a stroll down memory lane to the year 1997 in today's Way Back Wednesday: The Last Time Kentucky Beat Alabama.
Way Back Wednesday
The year was 1997. Mike Dubose was the head coach of the Alabama football team, and the Crimson Tide went an abysmal 4-7.
Bama suffered miserable losses to SEC foes Arkansas, Kentucky, Tennessee, LSU, Miss State, and – ugh – Auburn. To add insult to injury the Tide even lost its homecoming game to Louisiana Tech 20-26. The loss against Kentucky marked Bama's first ever overtime loss, because the new overtime rules went into effect that season.
Alabama football was kinda pathetic then, and we don't like to relive those pre-Saban days very often. So….let's move on.
1997 brought us some of the best and worst moments in history and popular culture.
Did you remember that 1997 was the year Princess Diana was killed in a car accident in France? The world wept as her sons, Princes William and Harry, stood strong throughout their mother's very public funeral. Sir Elton John even changed his song "Candle In the Wind", previously about iconic Marilyn Monroe, as a tribute to the late princess. The song even earned the number one spot on the Billboard charts for the year.
Other notable music from 1997 includes the song everyone claimed to hate but secretly jammed to in their car -"Mmmbop" by Hanson. R.Kelly learned to fly that year and everyone wanted to un-break Toni Braxton's heart. An unknown Alaskan native named Jewel climbed to the top of the charts, and we said goodbye to rapper Notorious BIG.
Matt Damon blessed us with his performance in Good Will Hunting. Everyone wondered why Rose didn't move the hell over to let Jack hang on to the driftwood in Titanic. Will Smith saved the world from aliens again in Men and Black, and "Marky-Mark" Wahlberg faked us out with an impressive but fake appendage in Boogie Nights.
The most popular television shows were one-word favorites Seinfeld, ER, and Friends. Bryant Gumbel co-hosted his final Today show on NBC.
In sports, Tiger Woods won the 61st Masters Tournament, Charles Woodson won the Heisman, and Michgan and Nebraska split the national football championship.
Oh yeah – in 1997, a man named Michael Jordan lead his Chicago Bulls team to an NBA Championship and was named the game's MVP.
1997 brought the world some memorable events, even if the Alabama football season is one we'd like to forget.
Bama is on track for a big win against Kentucky this weekend; the 19 year winning streak is likely to remain intact. Tune in to ESPN Saturday at 6 p.m. central to watch the Crimson Tide continue their run for another championship.
This article originally appeared on