WATCH: Tulsa completes Hail Mary for TD against Memphis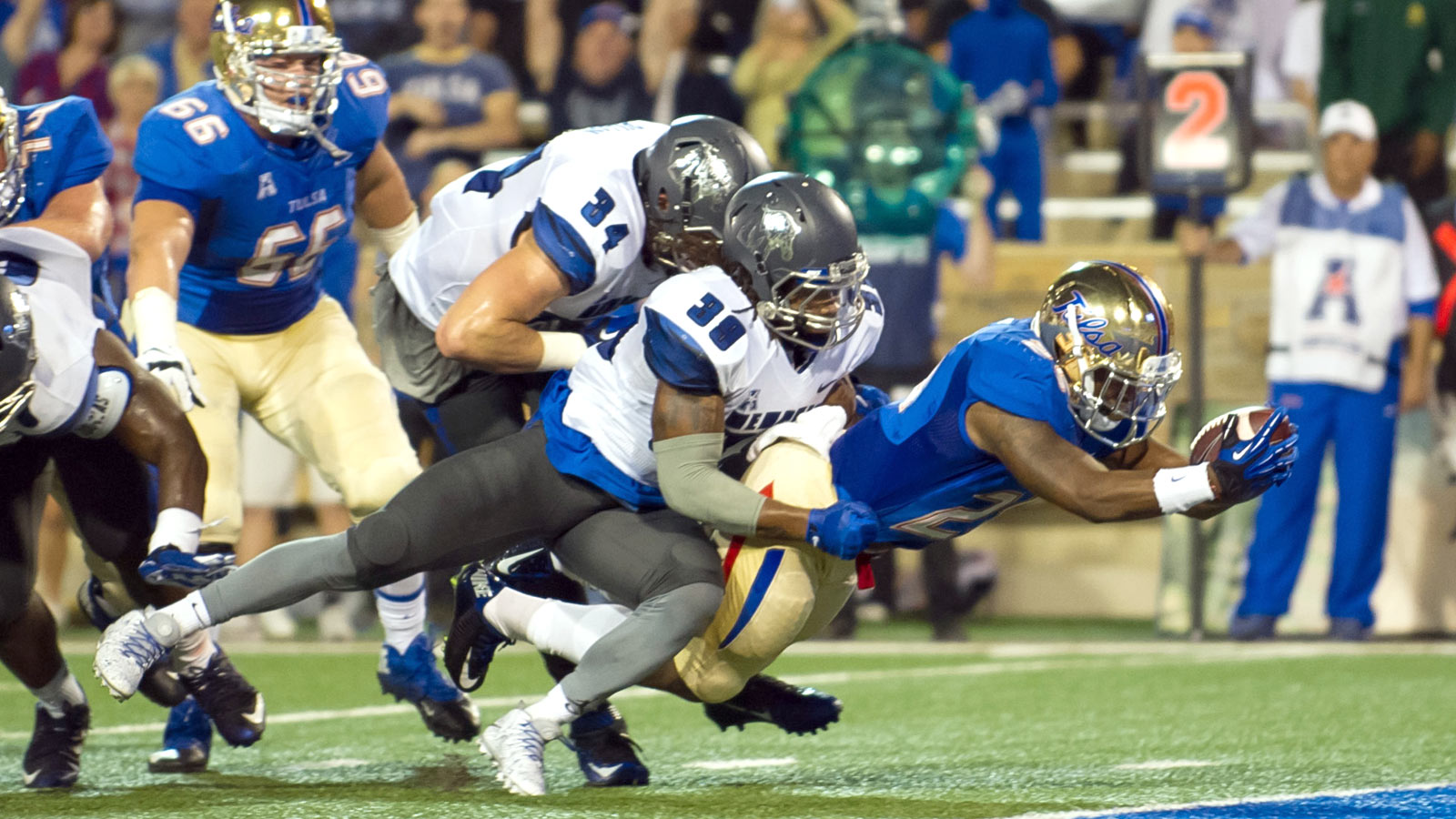 Memphis had little trouble with Tulsa in the first half Thursday night, taking a seemingly commanding 35-14 lead into the final minutes of the second quarter. But the Golden Hurricane turned the tide with one wild play — and a little help from the Tigers' secondary.
On the final play of the first half, Tulsa quarterback Dane Evans escaped the pocket near midfield, slipped out of a tackle and unleashed a Hail Mary … that deflected off the fingertips of two Tigers defensive backs and was caught by lunging Golden Hurricane receiver Keyarris Garrett, who fell over the goal line for a 46-yard touchdown.
Watch it below:
The touchdown catch was the second of three on the night for Garrett, who had posted a career-best 183 yards by the middle of the third quarter.
Despite the wild play, Memphis pulled over the victory, 66-42.