WATCH: QB Coker works on sidelines during 'Bama practice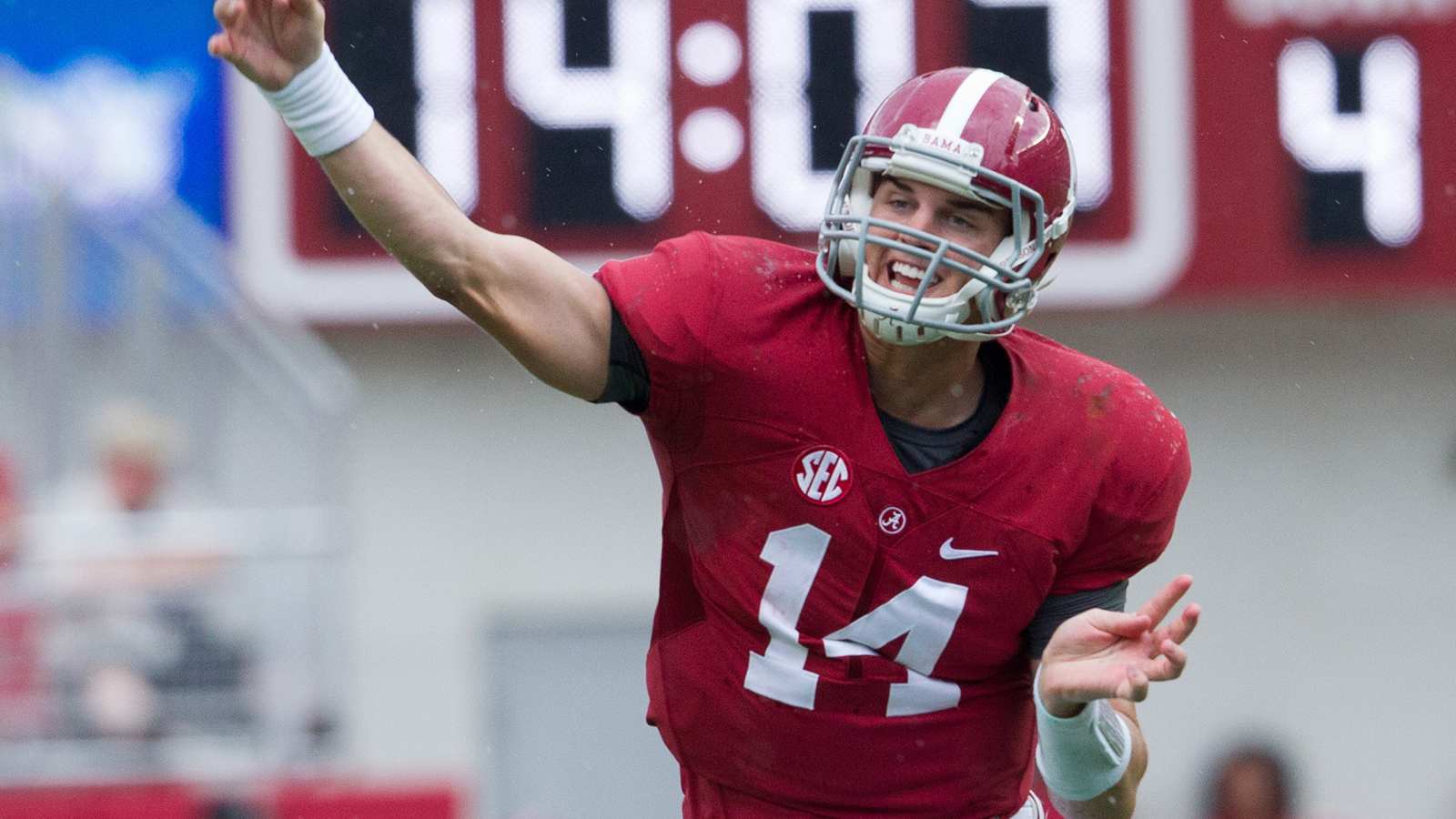 Presumptive Alabama starting quarterback Jake Coker has been dealing with a foot injury recently in camp, and while he wasn't seen at either of the Tide's practices Monday, he did make an appearance Tuesday with a trainer.
According to AL.com, Coker worked on the sidelines with Alabama's head trainer while the other four quarterbacks on the roster took part in drills. The report indicated that Coker was not wearing any extra tape or padding around his injured foot but did have a limp that was noticeable in between his stints of light throwing.
AL.com also provided a brief video of Coker's practice work that can be viewed below. The senior is reportedly expected to miss only a few days of practice, but his absence does complicate the quarterback competition, which also includes highly touted redshirt freshman David Cornwell and five-star true freshman Blake Barnett.