Washington vs. Idaho live stream: Watch Huskies vs Vandals online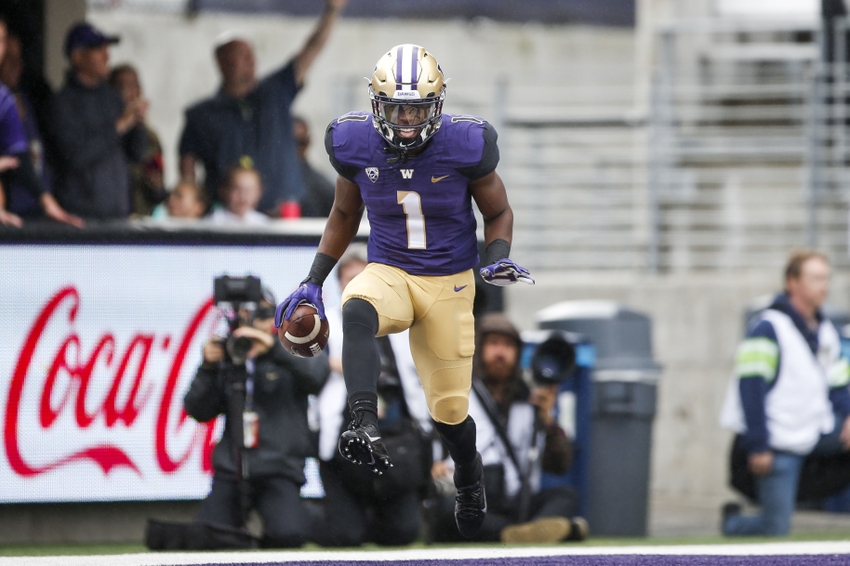 Here's how you can watch Saturday evening's Washington vs Idaho game at Husky Stadium online.
Washington Huskies' fans could not have asked for a better start to a 2016 season that many fans are hoping leads to their first CFB Playoff berth.
Living up to the preseason hype, it did not take long for the #14 Huskies to take control of the game as they took a commanding 24-0 lead after the first quarter en route to a 48-13 victory over Rutgers. Washington's effort was led by a swarming defense and a 3-touchdown performance by PAC 12 Comeback Player of the Year candidate, John Ross III.
The #8 Washington Huskies are ranked in the top 10 for the first time in 15 years. While Chris Peterson has been trying to temper expectations for his team, the Huskies-hype train is gaining steam quickly and does not look to slow down this week against the Idaho Vandals.
Here's how to watch Saturday's Washington vs. Idaho game online:
Date: Saturday, September 10
Start Time: 5:00 pm ET
Location: Seattle, WA
Venue: Husky Stadium
TV: PACN
Live Stream: PACN
Idaho, on the other hand, struggled to put away Montana State, an FCS team, 20-17 opening weekend. Vegas has the O/U at 60 with Idaho as a -37.5 point underdog this weekend, meaning the final score would be 49-11, and that seems to be accurate. If QB Matt Linehan can catch fire then Idaho could possibly top 20 points. Although a blowout, I do expect this to be an exciting game as HC Paul Petrino is not afraid to throw the ball, A LOT.
This article originally appeared on