Washington vs Arizona live stream: Watch Huskies vs Wildcats online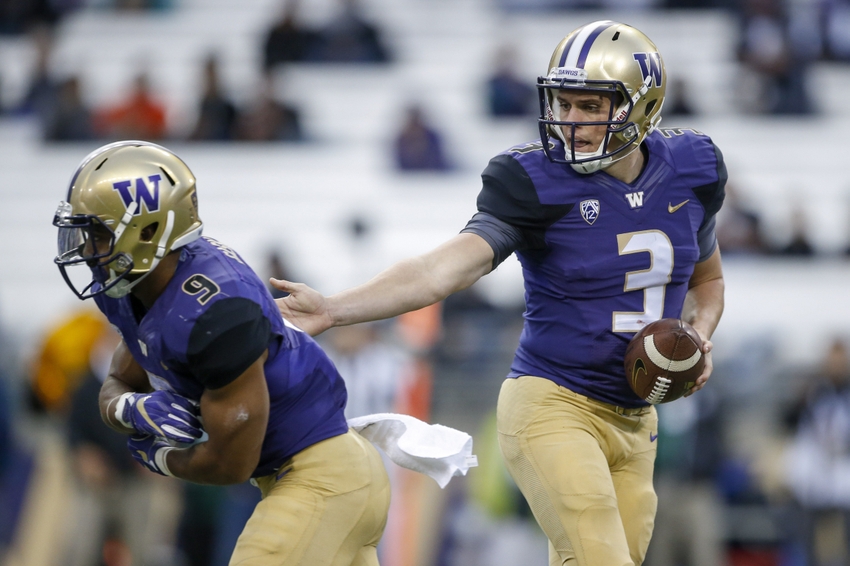 Here's how you can watch Saturday night's Washington vs Arizona game from Tucson online.
Chris Petersen is, slowly but surely, turning the Washington football program around. The Huskies were once a middle-of-the-pack program for a few years, but now they're near the top of the Pac-12, ranked No. 9 in the country and currently 3-0 to start the season.
Washington is led by one of the top quarterbacks in the conference. Jake Browning is completing 72 percent of his passes for 744 yards, 12 touchdowns and an interception. Chico McClatcher has emerged as his favorite target, catching 10 passes for 197 yards and four touchdowns.
Myles Gaskin leads the run game with 217 yards and two touchdowns on 5.4 yards per carry. He could be a difference-maker if Browning struggles.
Arizona might be in trouble without Anu Solomon this week. Right now, the junior quarterback is listed as questionable, but it's not looking positive. His backup, Brandon Dawkins, has played well in his absence, though.
Dawkins has passed for 458 yards and two touchdowns with no interceptions in two-plus games, rushing for another 215 yards and five scores. Nick Wilson leads the run game for the Wildcats with 257 yards and three touchdowns — averaging 6.0 yards per carry.
Trey Griffey is the team's top receiver, catching nine passes for 153 yards and a touchdown on 17 yards per reception. This one might be a shootout in Tucson.
Here's how you can watch Saturday's Washington vs Arizona game online:
Date: Saturday, September 24
Start Time: 10:30 p.m. ET
Location: Tucson, AZ
Venue: Arizona Stadium
TV: Pac-12 Network
Live Stream: Pac-12 Live
Washington is looking to assert Pac-12 dominance with a road win against the Arizona Wildcats, but it's not going to be a cakewalk.
More from Saturday Blitz
This article originally appeared on