Washington State vs Colorado Live Stream: Watch Cougars vs Buffaloes Online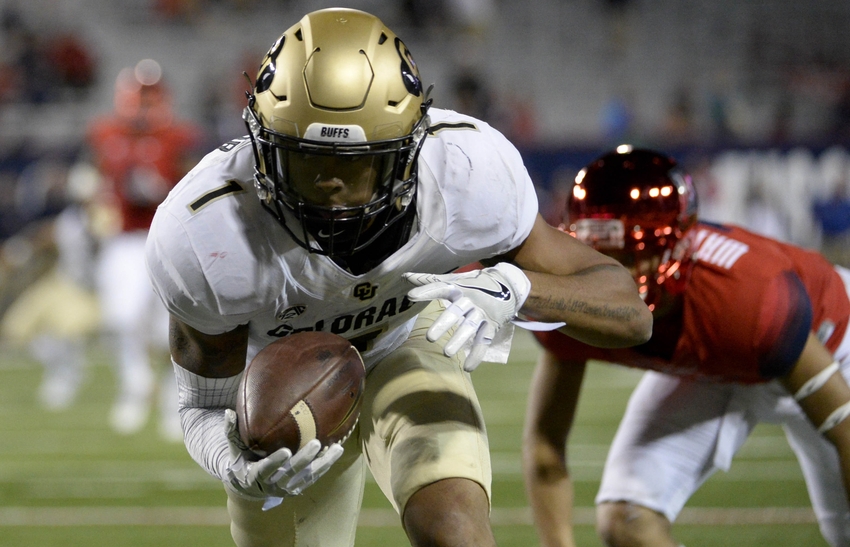 When Colorado and Washington State meet on Saturday, it will be a matchup of both of the Pac-12's current division leaders. Here is how you can watch the game online.
Colorado's rise continues (see what I did there Buffs fans?) as the Buffaloes now sit at 8-2 on the season, and are closing in on their first ever Pac-12 division title. Washington State stands in the way this week, as the Buffaloes look to continue their current winning ways at home. Colorado demolished Arizona last weekend, as they should have, and will face a much more talented and dangerous team in the Cougars this Saturday. Colorado will have to stay disciplined on defense, and the offense will have to make every scoring drive count.
Washington State began the 2016 season with a loss to FCS team , Eastern Washington and to Mountain West team Boise State. Who would have thought that those would their only two losses on the season so far,and that by the middle of November the Cougars would be sitting at 8-2 and leading the Pac-12 North division? Certainly not me. The Cougars are talented and have an ultra-dangerous offense, led by quarterback Luke Falk, who does not get enough attention in the national media. He's only thrown for 3,610 yards and 33 touchdowns. If Washington State is going to win this game, Falk will have to be on his A game against the very disciplined defensive secondary of Colorado.
Here is all of the information you need for this showdown of Pac-12 division leaders:
Date: November 19, 2016
Location: Boulder, Colorado
Venue: Folsom Field
Time: 3:30pm ET
Spread: -4 Colorado
Over/under: 61
TV: Fox
Live Stream: Fox Sports Go
This is a monumental matchup in the Pac-12 and will go a long way into deciding who wins their, respective divisions. Colorado has to keep winning, as USC and Utah are right on their tails, and if Washington State wants to stay ahead of rival, Washington in the North division, then they need a win. As we know, one team will win and one will lose. Both teams have a lot of momentum heading into this game and both have very potent offenses. With all that said, I think Colorado will win this game.
Colorado has the better defense and should be able to make enough stops for their offense to capitalize. "The Rise" is real in Boulder.
This article originally appeared on