Where does Luke Falk rank among all college quarterbacks at midseason?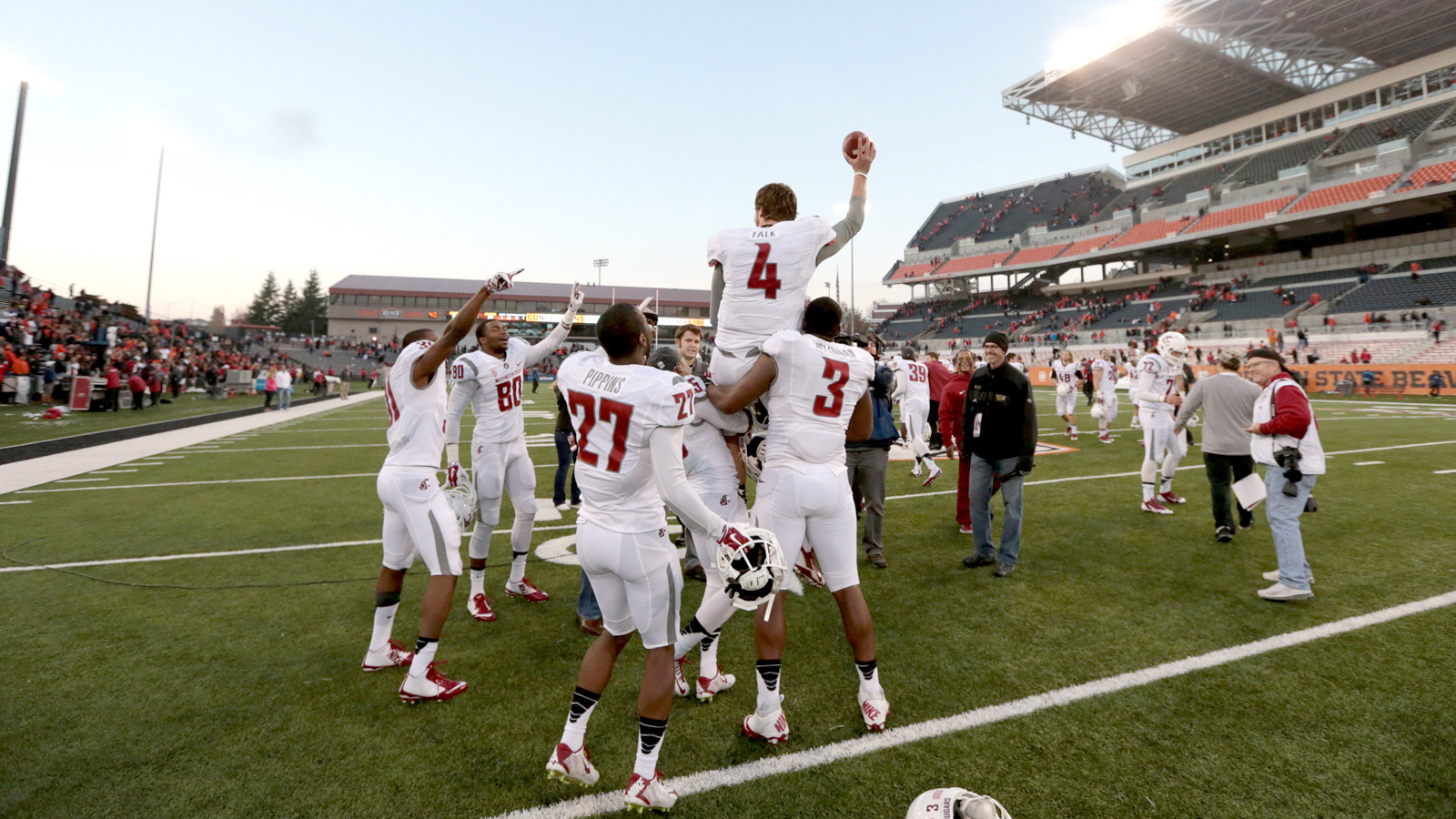 Washington State QB Luke Falk is having himself a great season. After completing 39 passes for 407 yards and six first half touchdowns against Oregon State, Falk is now rated as one of the top passers in the entire country.
In fact, Falk's 395.2 passing yards per game ranks him No. 2 in the country, only training Matt Johnson of Bowling Green.
Falk is also ranked No. 5 nationally in total passing yards, No. 4 in total offense and No. 5 in touchdowns.
Falk's six first-half touchdowns versus Oregon State also set a new Pac-12 record.
(h/t Rivals)