WSU QB Luke Falk is gaining both confidence and recognition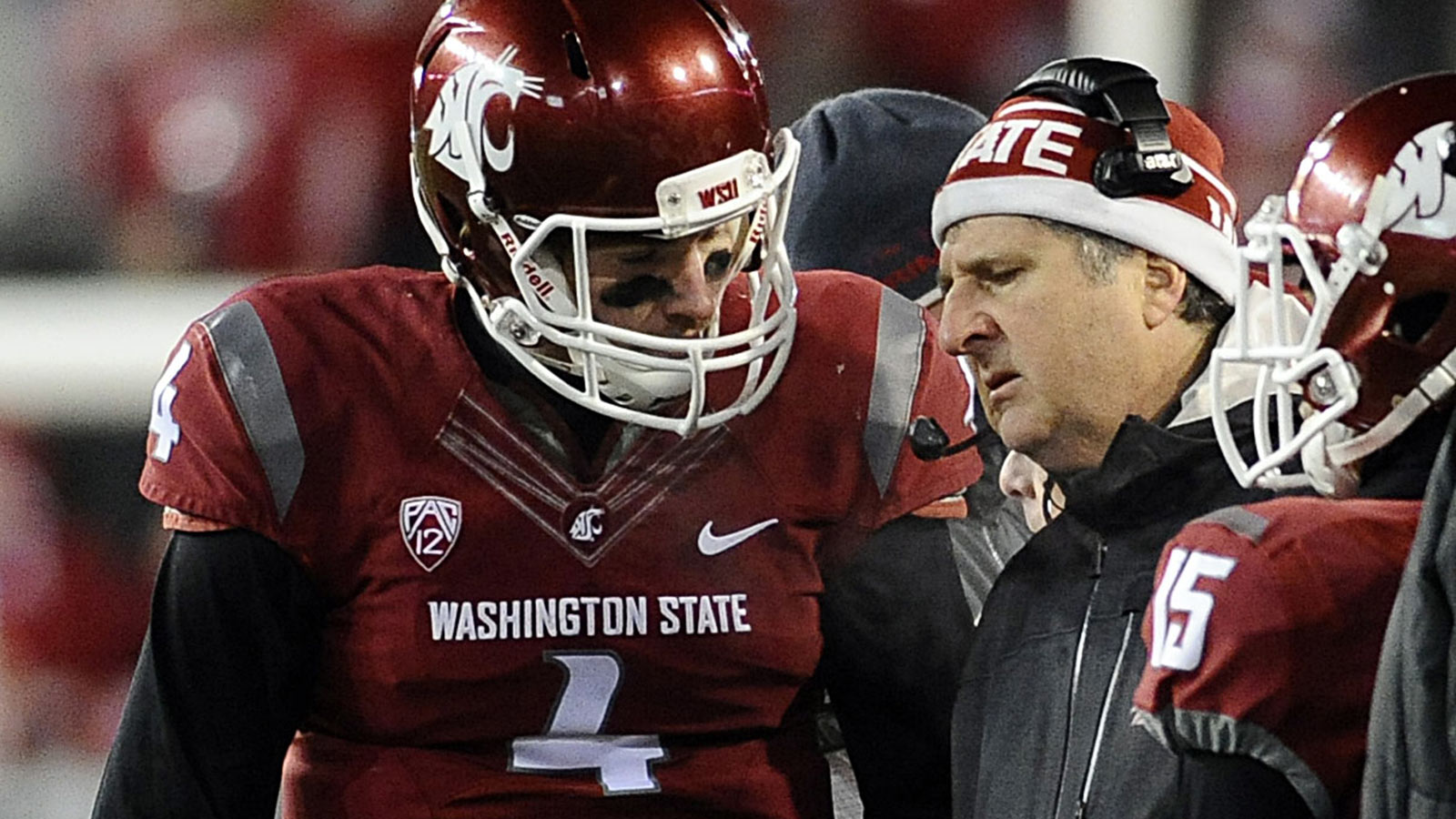 After a game in which he went 47-of-66 for 478 yards and four touchdowns, WSU QB Luke Falk was named Pac-12 offensive player of the week. Not only is Falk gaining attention for his play, but it seems like Falk is getting more comfortable being a leader.
"I thought the biggest thing is he was calm and composed and held the huddle together with his presence and expected to move the ball and win," said head coach Mike Leach during WSU's weekly news conference Monday. "I thought his demeanor was probably the strongest thing that he brought."
For his part, Falk downplayed the attention and award. He said that his offensive line deserves the credit.
"I thought the offensive line played absolutely phenomenal," Falk said. "On that last drive, there was only one play where I got touched and another sack was on me."
(h/t The Seattle Times)