RB Myles Gaskin is becoming a star for Washington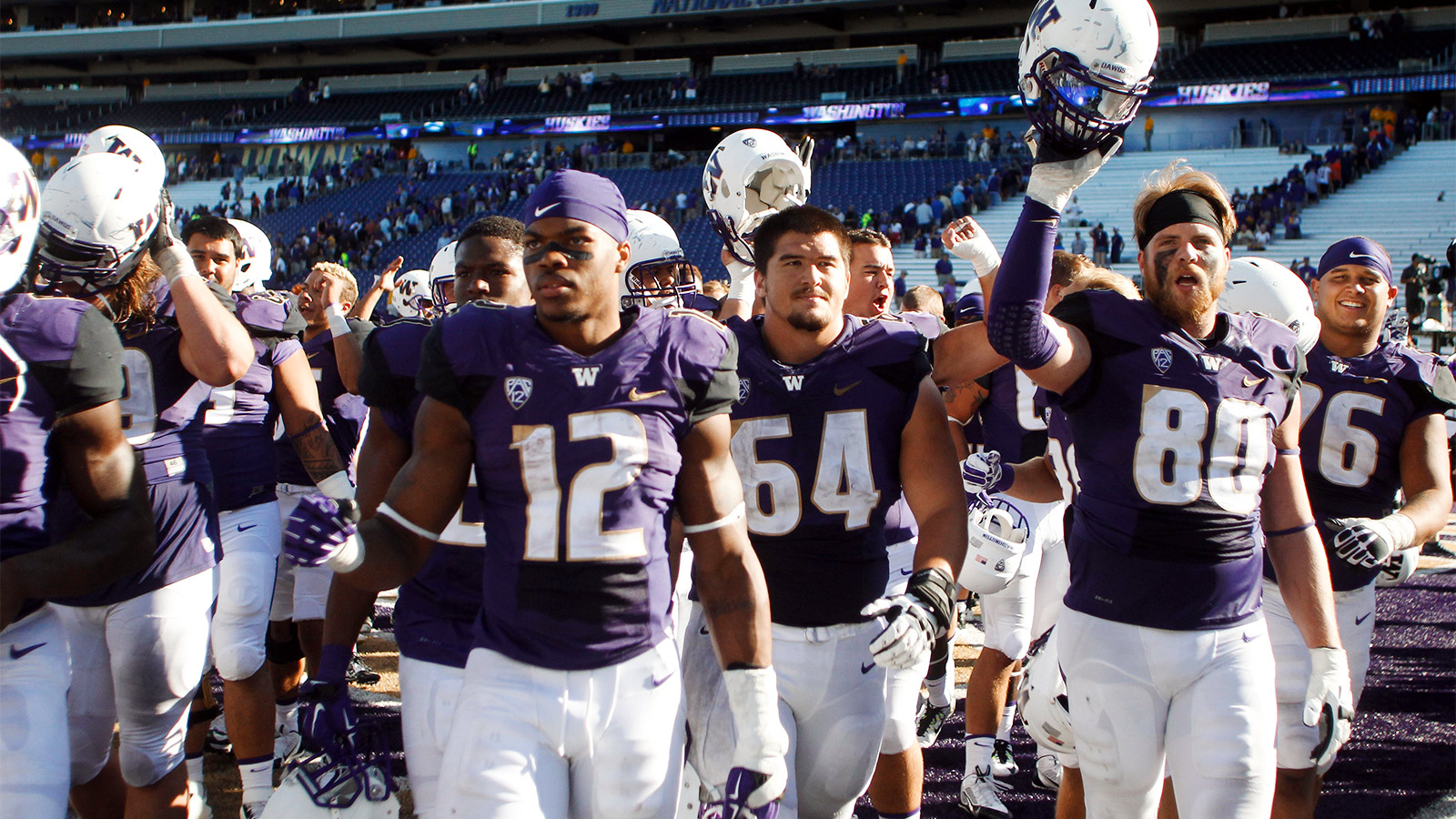 With two consecutive 100-yard performances, against USC and Oregon no less, Washington freshman running back Myles Gaskin is quickly becoming a household name.
"I think the biggest thing with him, being a freshman playing right now, is just how comfortable he is within the offense as far as the game not being too big for him and being able to get in there and stay in there on different things," running backs coach Keith Bhonapha said Tuesday, according to The Seattle Times. "It's not just overwhelming. You talk about the maturity he has being a freshman out there … I think that's really important."
Gaskin now has 498 yards and five touchdowns on just 79 carries so far this season. The Washington coaches have praised his vision and natural ability.
"The thing that's most surprising for me is just a guy who was on a bus to go play Seattle Prep a year ago is now out there playing (well at this level)," Bhonapha said. "And his maturity level — the game is not too big for him, he doesn't get full of himself; he just takes it all in stride and continually tries to get better day after day."
(h/t The Seattle Times)