How is Washington's defense better in 2015 after losing its best players to the NFL?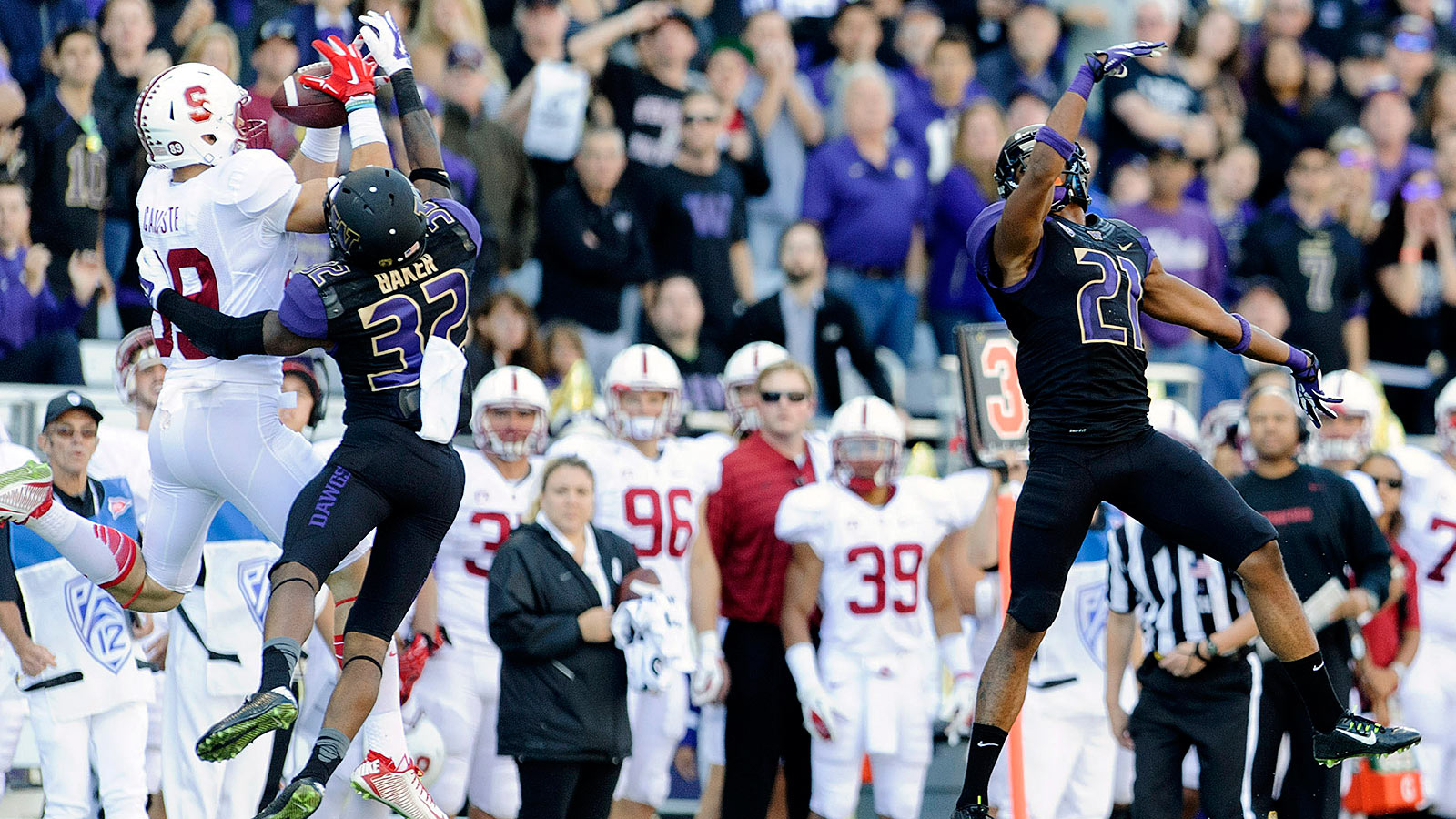 Washington lost seven starters from its 2014 defense, including four players who are now starting in the NFL — Danny Shelton, Marcus Peters, Shaq Thompson and Hau'oli Kikaha. Amazingly, the Huskies defense has been better this season without those star players.
"We were sitting around talking about that leading into the game," said Oregon coach Mark Helfrich, according to ESPN. "How are they better after losing four first-round picks or whatever? They are just playing tremendously well."
The Huskies are allowing just 16.8 points per game, best in the Pac-12 and No. 16 in the country. Moreover, opponents are only gaining 4.7 yards per play, also best in the conference.
So why are the Huskies playing so well defensively?
"They are doing a lot well," Helfrich said. "Schematically, they are tremendously sound. They make you earn everything. They play deep-to-short a lot in the secondary. They don't ever give you a chance to get over the top."
While the Huskies may lack the star power from last year's team, this year's unit is more cohesive and has been spectacular in the red-zone. In fact, the Huskies have only allowed touchdowns to opponents on eight of 22 attempts.
The Huskies will face a stiff test on Saturday as they travel to Palo Alto to take on a Stanford team that is piling on the points recently. Stanford head coach David Shaw knows his offense will face a stiff test against Washington's defense.
"You don't hear a lot about the individual names like you did last year because they were such star players," said Shaw. "…but you look at the rankings and see this is a very good defense, one of the best defenses in the nation."
(h/t ESPN)