Wake Forest vs Louisville Live Stream: Watch Demon Deacons vs Cardinals Online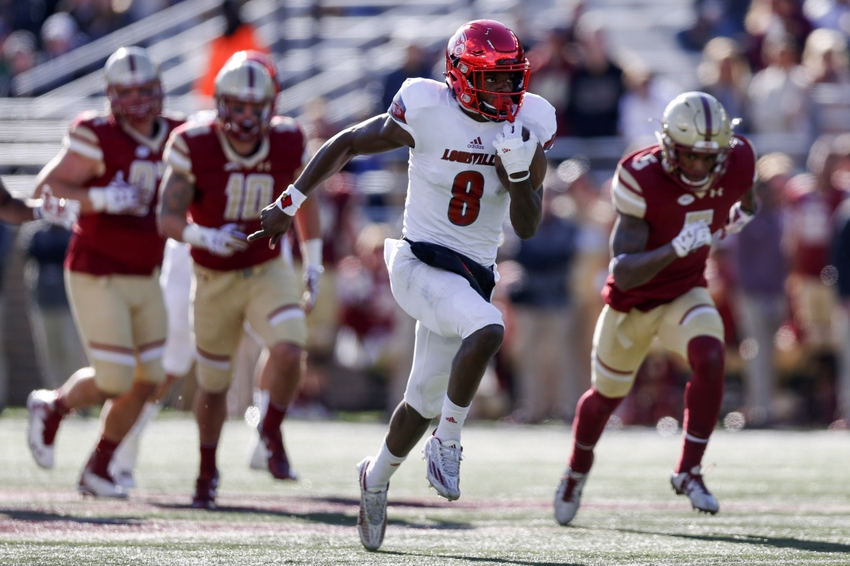 The Louisville Cardinals and Wake Forest Demon Deacons meet this week in an interesting ACC matchup. Here is all the live stream information.
The Louisville Cardinals rank sixth in the AP Poll entering Week 11. They are coming off a convincing 52-7 win over the struggling Boston College Golden Eagles. The Cardinals are 8-1 on the season and 6-1 in ACC play.
Quarterback Lamar Jackson scored seven touchdowns last week in three quarters, continue to distance himself in the Heisman race. Jackson ran for 185 yards and three scores and threw for 231 yards and four touchdowns in the game. He continues to show his ability as a dual threat passer and looks unstoppable doing it.
Receiver Jaylen Smith caught six passes for 123 yards and a touchdown to lead the way for the receiving unit. They'll look to test the Demon Deacons early and often this week through the air and on the ground. Wake Forest has a very good defense.
Dave Clawson's coaching prowess will be on display this week when his team faces the Louisville Cardinals. It will be interesting to see if they can adjust. They are 6-3 this season and 3-2 in ACC play.
The Demon Deacons are coming off a 27-20 comeback victory over the Virginia Cavaliers. The defense led the way in the comeback, getting two interceptions in the second half. Their secondary will need to be on high alert this week. The Cardinals average 593.4 yards of offense per game.
The Wake Forest defense allow 18.4 points per game on defense. It will be interesting to see how well they contain Lamar Jackson. At either rate, expect this game to be closer than expected.
Quarterback John Wolford has come on as Wake Forest's leader on offense with 456 rushing yards and six touchdowns. He's also passed for 1,313 yards and five touchdowns.
Here is all the game information:
Date: Saturday, November 12, 2016
Location: Papa John's Cardinal Stadium, Louisville, KY
Time: 7:00 p.m. EST
Spread:  Louisville -35
Over/Under: 55.5
TV Channel: ESPN2
Live Stream: WatchESPN
The Wake Forest Demon Deacons lost last season's meeting to Louisville 20-19. They are 0-3 against the Cardinals looking to get over a hump against Louisville.
This article originally appeared on