Shannon Sharpe says Bobby Petrino should be fired if he knew about Wake Forest spy scandal
College football is known as much for its insane, off-the-field narratives as it is for anything that happens on the field. Yet even in a sport this crazy, Wake Forest may have trumped it all on Tuesday with a story that is almost too crazy to believe: A scorned former assistant coach turned play-by-play announcer had been leaking information about the team's game plans for years.
The story initially got traction — and led to Wake Forest launching an internal investigation — in November, when Demon Deacons coach Dave Clawson said he believed there had been a "security breach" following a game against Louisville.
Clawson was obviously proven correct on Tuesday, raising a fascinating question: Did Louisville coach Bobby Petrino actually have access to Wake's game plans? And what should be the punishment if it's proven he did have inside information?
It's a question that Skip Bayless and Shannon Sharpe discussed on Undisputed on Wednesday morning, with Shannon coming out with a strong stance: If Bobby Petrino had inside information, he should be fired by Louisville.
The video is above, with Sharpe saying:
"If Bobby Petrino, through this investigation, it reveals that he had intimate, first-hand knowledge that this was going on, he should be fired," Sharpe said. "Not suspended. Fired. In a spying investigation, when they catch the spy, they also punish the country in which was receiving the information. So you must punish the schools that received this information, if through your investigation you can find this out."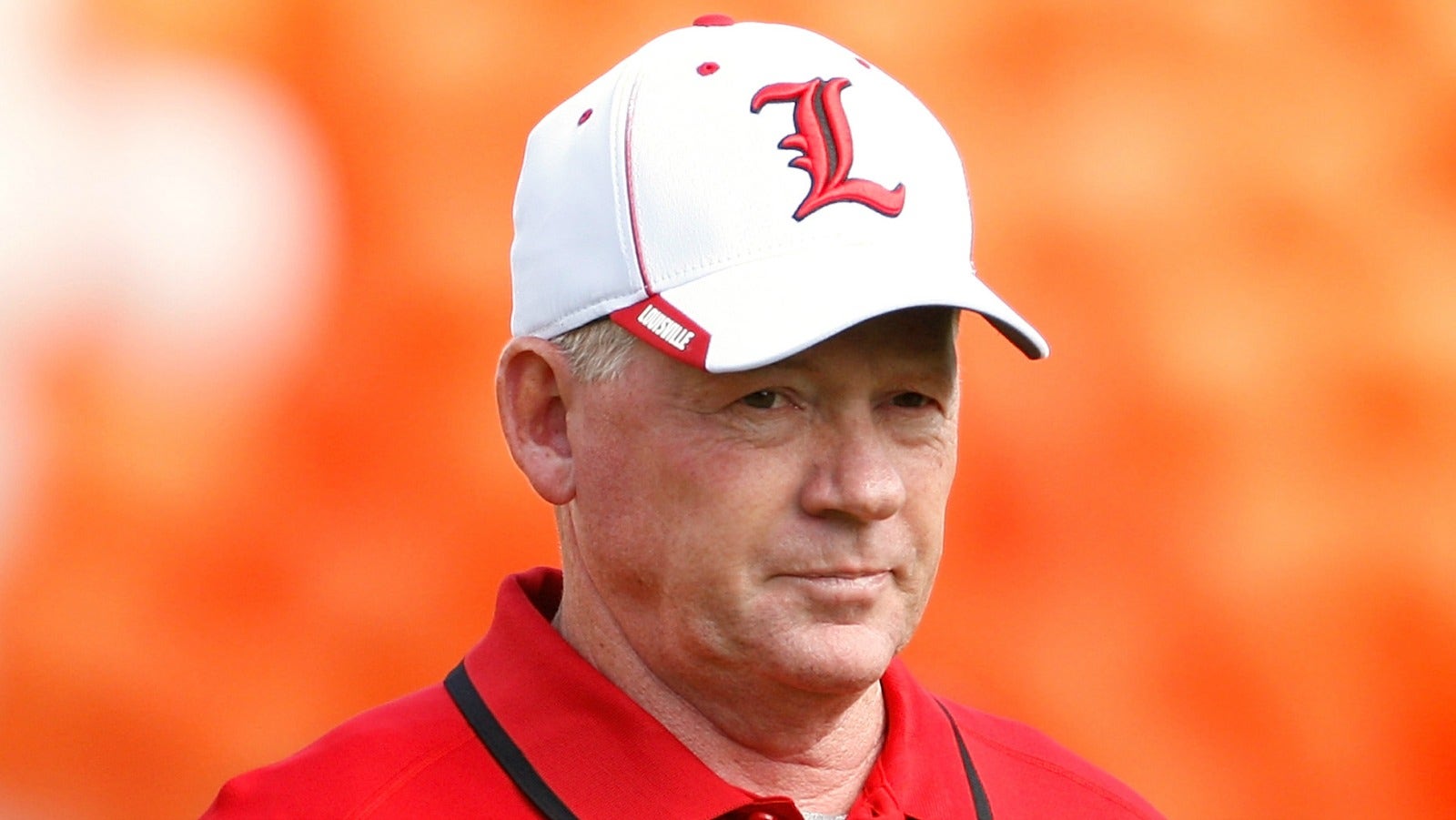 Before we go any further, it's important to note that Petrino has denied any knowledge or involvement in receiving Wake Forest's game plans. Obviously, this is only football, but like anything else, we should default to "innocent until proven guilty" mode until we have any  information to the contrary.
At the same time, Sharpe does bring up some interesting points. While I'm not ready to compare this to actual spying and treason, it isn't unfair to say that anyone — whether it's Petrino or another coach — who received inside information should be reprimanded. Not only for using the information, but also for not reporting Tommy Elrod, the radio broadcaster who offered the information, when he approached the team.
Still, being fired? For using another team's game plans? It seems like a little harsh for simply having access to inside information. After all, even if Louisville had access to game plans, how much was actually used once the two teams took the field? Considering that Louisville trailed 12-3 at the half against Wake Forest (before rallying with 34 fourth-quarter points in a 44-12 win), it seems like not that much.
No matter how you feel, however, one thing is certain: This story isn't going away any time soon.