Vols working hard to land nation's fastest prospect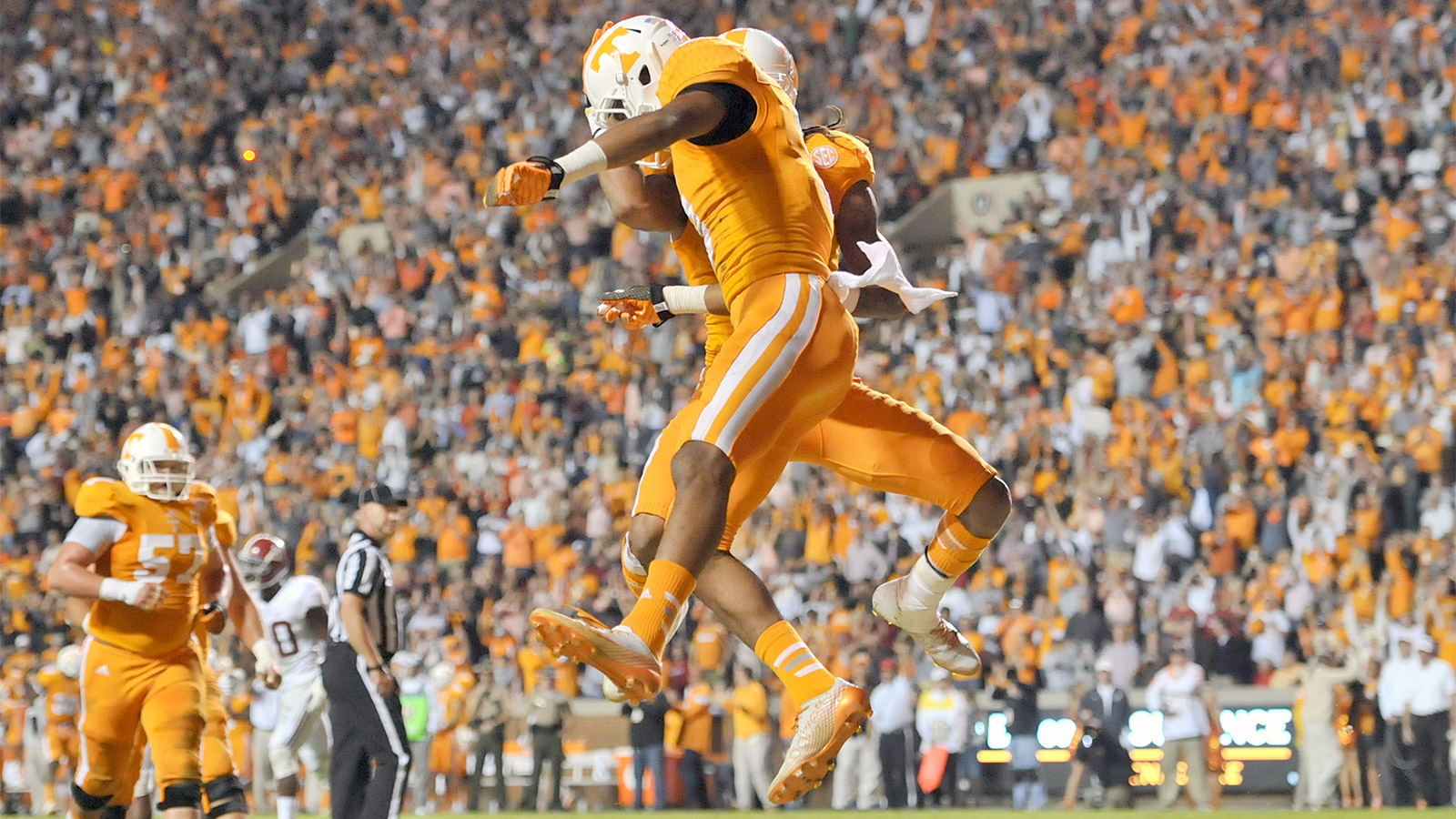 Tennessee anticipates signing several wide receivers in their 2016 recruiting class after signing only one in 2015.
One player they would love to get is Grant Holloway of Grassfield, Virginia. Holloway recently won receiver MVP honors at the Richmond Rival Camp Series.
Holloway's receiving skills aren't the only thing that makes him such a coveted prospect, no his most attractive attribute is his blazing speed.
Holloway recently spoke to Rivals Virginia Tech page Hokie Haven to discuss his recruitment and summer training.
"I've been working on my 40 (yard dash) but that comes natural with track," Holloway said. "Then, I've just been doing simple footwork drills inside the house, just going in and out and just doing miscellaneous stuff that can help you out every now and then. Now, I'm here just trying to work on improving on all my stuff that I did at The Opening in DC."
Holloway is a national champion hurdle runner and has clocked in a laser-timed 40-yard dash of 4.32 seconds, the fastest time recorded at a Rivals combine this year.
The track star has over 40 scholarship offers to date but claims two schools have been recruiting him the hardest to date: "Tennessee is a big-time track program and then Virginia Tech just won the ACC on the boy's side with a couple of people."
Holloway also notes former Virginia prospect, and second round pick by the Titans in 2014, Justin Hunter had success in Knoxville: "Justin Hunter went through there, from Ocean Lakes. I tell myself, if Justin Hunter can do it I know I can it 10 times better, that's my goal if I go there, to do it better than what he did."
If the speedy Holloway can produce results anywhere close to a healthy Justin Hunter, Tennessee fans would certainly be happy with that.
(h/t Hokie Haven)