Vols developing depth this spring at defensive back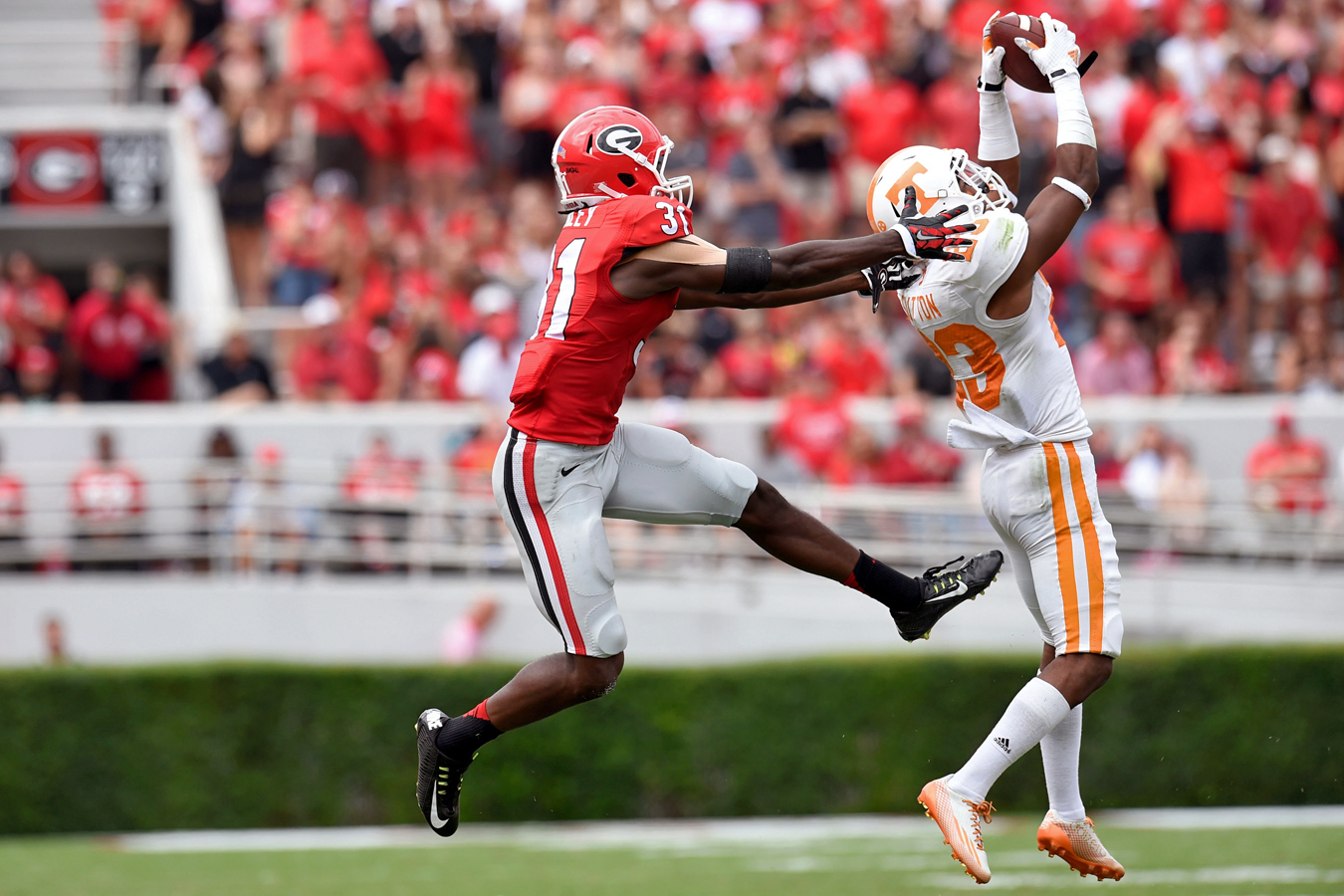 As the Vols entered the offseason, they could rest easy knowing they had two safeties returning with three seasons of starting experience in Brian Randolph and LaDarrell McNeil as well as arguably their best player in corner Cam Sutton with two years of starting experience under his belt.
Behind these players was where the question existed entering the spring. Following the Orange & White game, the coaches are comfortable with sophomores Evan Berry and Todd Kelly Jr. following big performances from the young safeties.
Defensive backs coach Willie Martinez spoke with Inside Tennessee about the plan this spring:
"We've limited the reps of LaDarrell and Brian for that reason and (they) have taken advantage of that," Martinez said. "Obviously Todd and Evan got more experience and they made a lot more plays. Stephen (Griffin) made some nice plays too. We wanted to do that so we could build some depth."
Martinez hoped that allowing the younger players more reps this spring would help their progression and continue to develop them in ways the seniors may not nearly as much work.
In Martinez's view, the strategy paid off: "There's a lot more playmaking and a lot more competition. I thought the guys did a great job of pushing each other. I think that we've done a good job in the standpoint of developing. We feel more comfortable with the depth."
With the safety spots secured, who stepped up at corner for the Vols this spring?
"We've got great competition there," Martinez said. "Obviously Cam played well at corner, and Malik Foreman has done a great job of pushing Emmanuel and Cam."
The star of the early spring was Rashaan Gaulden, who appeared to have locked down the nickel position before injuring his hand, which prematurely ended his spring.
"We feel pretty good at the nickel position," Martinez said. "Rashaan has had a really good spring and Cam has really come on. There's been a ton of plays there too."
Of course, the coach wasn't completely satisfied with what he saw. He left room for improvement for his unit: "The communication is not where it needs to be, but the understanding of it, they were a lot better," Martinez said. "I think that the style of play that we're trying on defense, with great effort, I saw a lot of that too. I saw a lot more consistency. It's not where it needs to be, but it's definitely improved."
(h/t Inside Tennessee)