Vols attempt to fix HB depth with late addition to latest recruiting class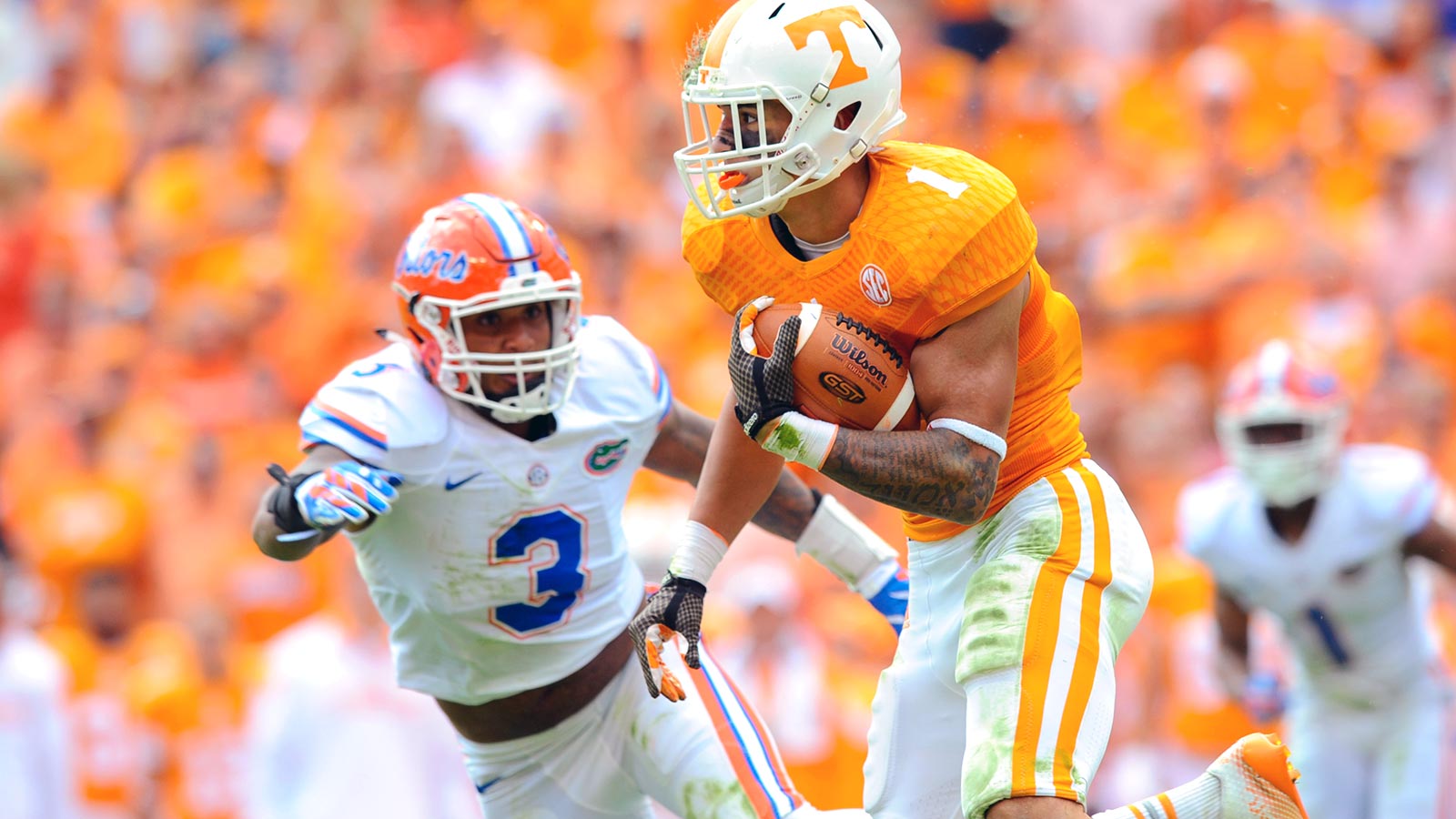 The Tennessee Volunteers may have the best halfback combo in the SEC this season in Jalen Hurd and Alvin Kamara, but they are currently being backed up by a walk-on in Jayson Sparks.
In a move that could alleviate some depth concerns, the Vols were pleased to accept a late commitment to their 2015 recruiting class as two-star running back Joseph Young accepted a scholarship offer from Tennessee and has already enrolled in school after reporting to Knoxville on Monday.
Young recently spoke to 247 Sports after becoming the 30th member of Tennessee's latest recruiting class: "It was a big opportunity for me, and I had to take it. I'm looking forward to playing in front of 100,000-plus on Saturdays. I'm really looking forward to making a name for myself. Right now, my name's not that big, but I'm going to go in there, work hard and do everything I can."
Young had intended to accept a scholarship offer from Charlotte until he received a Tennessee offer on National Signing Day. At that point, Young decided to delay his decision with this new opportunity presented by the Volunteers.
It appears the team's lack of depth at halfback helped them to land Young so late in the process.
"To be honest with you, the situation is they only have Alvin and Jalen and a walk-on (Jayson) Sparks. But with two or three guys coming in with me, I've just got to go in and compete and, at the end of the day, do my job," Young said.
The Winnsboro, South Carolina native was in attendance for the Orange & White game in in April, the visit may have sealed the deal for the Vols.
"It was loud (at the spring game). It was loud for it to be, I'd say, about 30,000- or 40,000-something people in there. I can't wait to see how it's going to be with 102,000-plus," Young said.
So what will Tennessee ask from such a late addition to their recruiting class and can he realistically compete this season for carries?
"(Running back's coach Gillespie) said what he wants from me is to keep my speed up," Young said. "He said he doesn't want to change me. He just wants to enhance me — put more stuff on me weight-wise and stuff like that. He was just like, 'I want you to run just like you're in high school.' That's basically what he told me."
"At the end of the day, I've got to prove myself, so that's what I'm trying to come in and do early — prove myself to everybody."
(h/t 247 Sports)