VIDEO: T.J. Logan makes incredible touchdown catch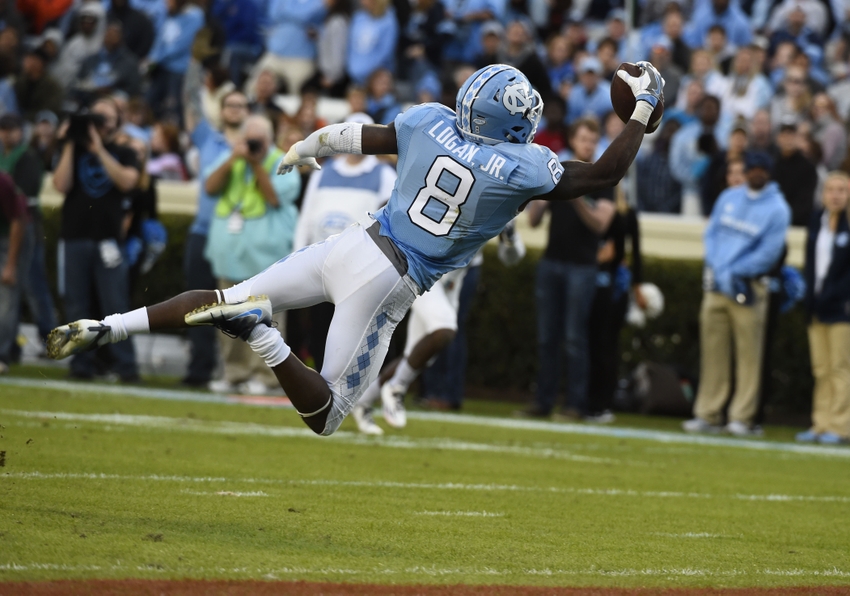 UNC running back T.J. Logan makes a spectacular one-handed touchdown catch against The Citadel
The North Carolina Tar Heels got back on track Saturday as they dominated FCS opponent The Citadel.
It was a game the Tar Heels were expected to dominate and they did just that.
From the start it was all UNC as they jumped out to a 41-0 lead and eventually won 41-7 after a late scored by the Bulldogs.
Part of that early scoring onslaught came at the hands of running back T.J. Logan.
The senior helped UNC extend its lead to 21-0 in the second quarter after making a spectacular one-handed catch for a touchdown:
Logan's grab was just one of his two receptions on the game. He had four carries for 23 yards as the game was a blow out for most of it.
But it wasn't the only touchdown he scored. He returned another kickoff for a touchdown, this one 100 yards to open up the second half.
It gave us flashbacks of his return against Georgia to open the second half in Week 1:
For the Tar Heels, it's nice to get back on track following a disappointing loss to Duke the week prior.
But now the attention turns to another rival as they host North Carolina State on Black Friday with the possibility of a return trip to the ACC Championship Game on the line.
The Tar Heels need a win over the Wolpack and then Virginia to go on the road and upset the Virginia Tech Hokies.
Check back with Keeping It Heel for more coverage on UNC's regular season finale.
More from Keeping It Heel
This article originally appeared on