Vernon Adams on starting: 'I'm going to have to earn it'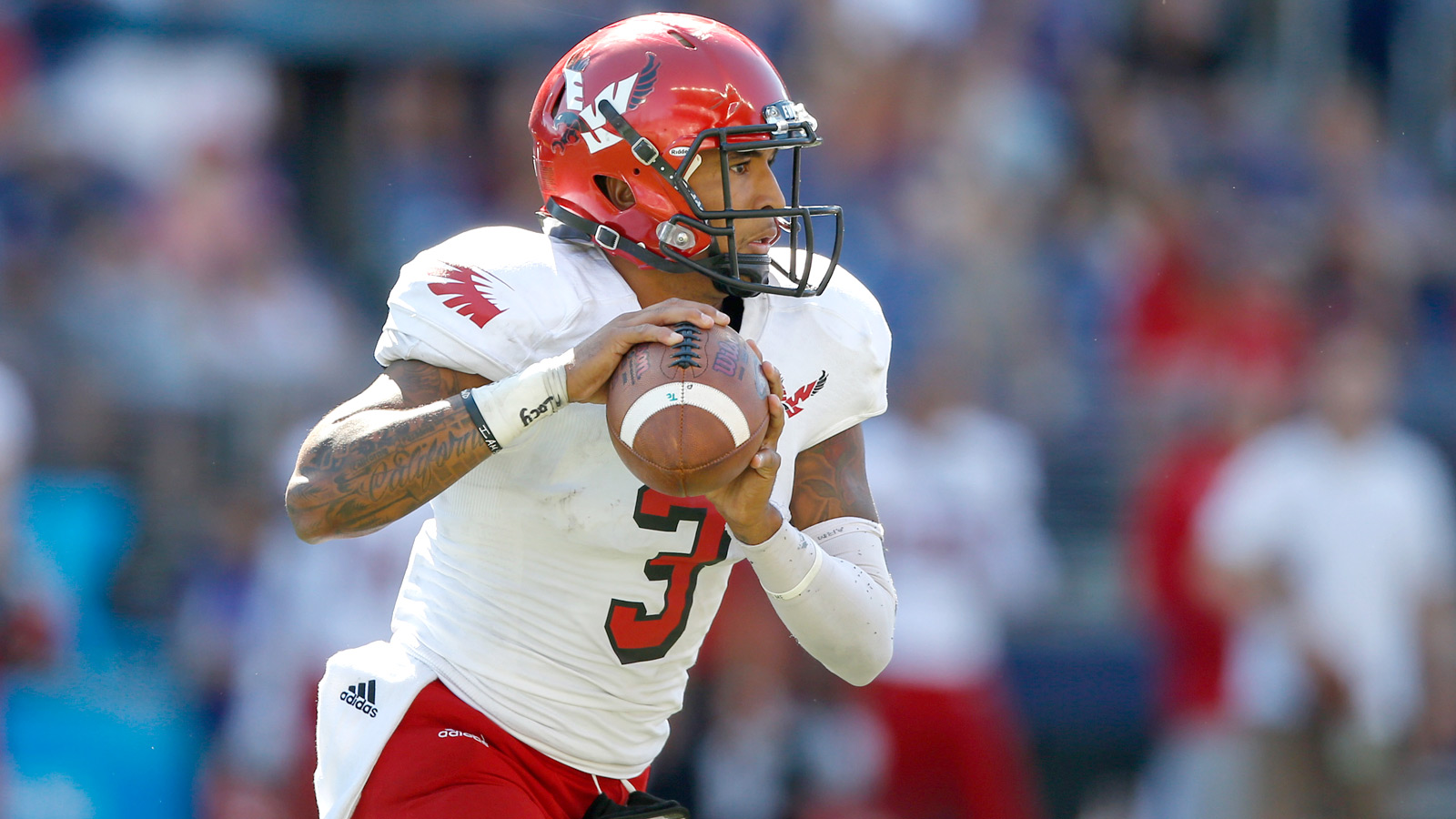 As Vernon Adams Jr. prepares to make his move to Eugene in June, he fully understands that nothing at Oregon is guaranteed. Most importantly, Adams knows that he is going to have to come in and earn the starting QB job.
"I'm going to have to earn people's trust and keep chemistry with guys," Adams said, according to Andrew Greif of The Oregonian. "I'm not going to come in like I'm that guy, like it's my starting spot. I'm going to have to earn it and earn people's trust, earn coach (Mark) Helfrich's trust and everyone's else's."
Adams will be competing against Jeff Lockie and others for the job that was held last year by the 2014 Heisman Trophy winner: Marcus Mariota. It's a tall task for Adams. Lockie was Mariota's understudy for two seasons and knows the offense inside and out.
However, Adams was one of the most dynamic players at the FCS level over the past two seasons while at Eastern Washington. The battle for Oregon's starting QB spot will be difficult. There's only one thing that's for sure: Whoever wins the job is going to have massive shoes to fill.
(h/t The Oregonian)
Photo Credit: Otto Greule Jr – Getty Images