Vernon Adams Jr. participates in first practice with Ducks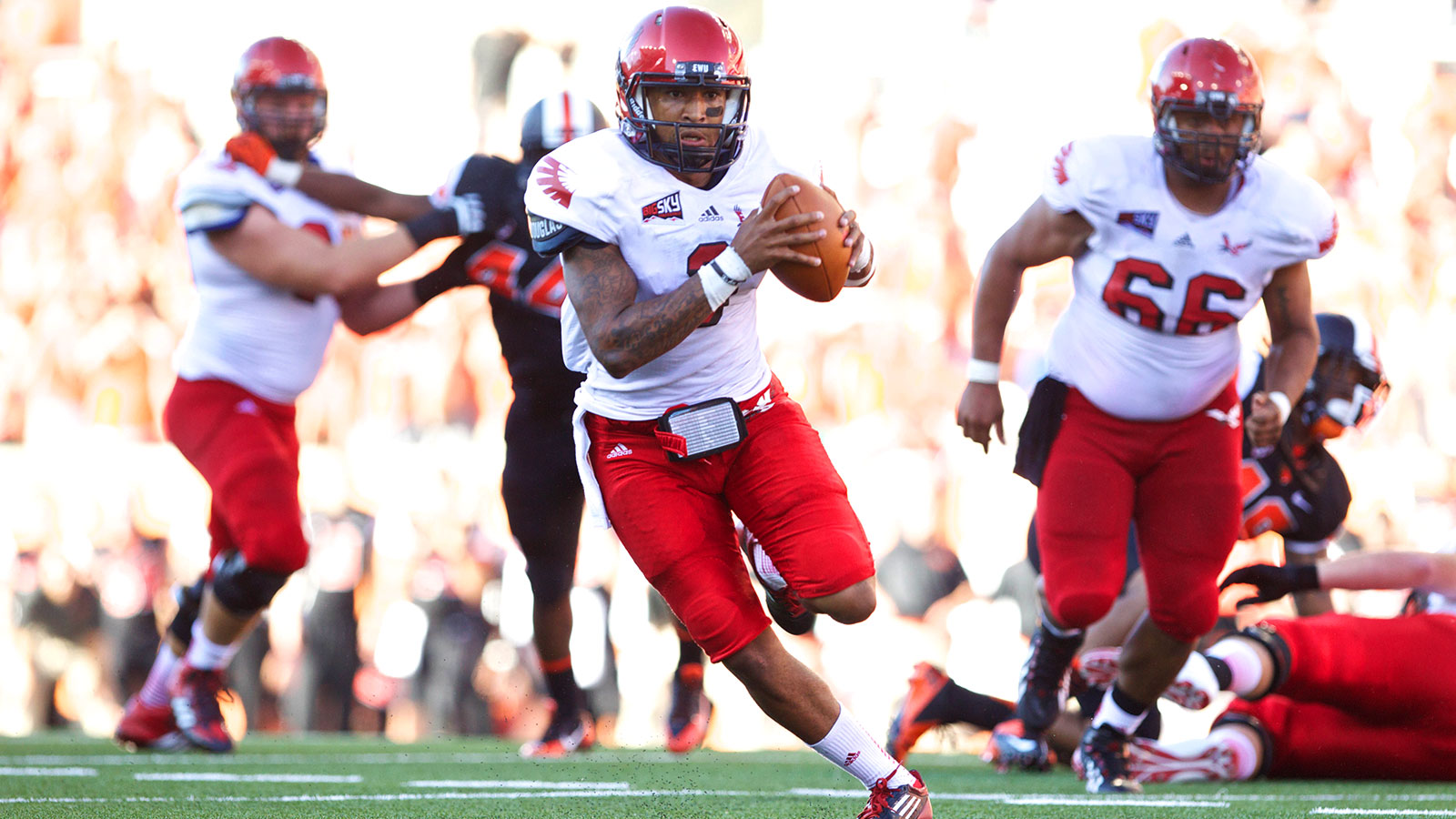 A day after passing his math final and officially graduating from Eastern Washington University, Vernon Adams Jr. made his debut with the Oregon Ducks.
Adams took the field wearing the No. 3 and fully participated in practice on Friday. According to those in attendance, he was among the first Ducks on the field and was the last person to leave.
"For him, just jumping in, it looks like he's been reviewing stuff extra already," senior lineman Matt Hegarty said, according to Rob Moseley of GoDucks.com. "That's all great. It's about reps, and there's still plenty of reps left in this camp. So he's in a good positon."
Moseley had this to say of Adams' first practice with the Ducks:
"There were a couple throws in position drills on which he looked a little rusty, but Adams' first rep of 7-on-7 was a completion to Alex Ofodile. Likewise, his first rep of 11-on-11 was a deep ball to Byron Marshall for a touchdown, and he had another long TD pass to Dwayne Stanford in the next team period. At one point in 7-on-7, Adams demonstrated the wherewithal to tuck the ball away and run when he didn't like what he saw from the coverage, and he had one rep in team drills when he showed off really nifty feet in the pocket, avoiding trouble before running for a gain."
(h/t Oregon Ducks)
First @WinTheDay practice for @vadams_qb is underway. I think he's played this sport before #GoDucks pic.twitter.com/nXyrtYXd5l

— Andy McNamara (@McNamaraUO) August 14, 2015