Utah vs San Jose State: Preview, Prediction, Live Stream Info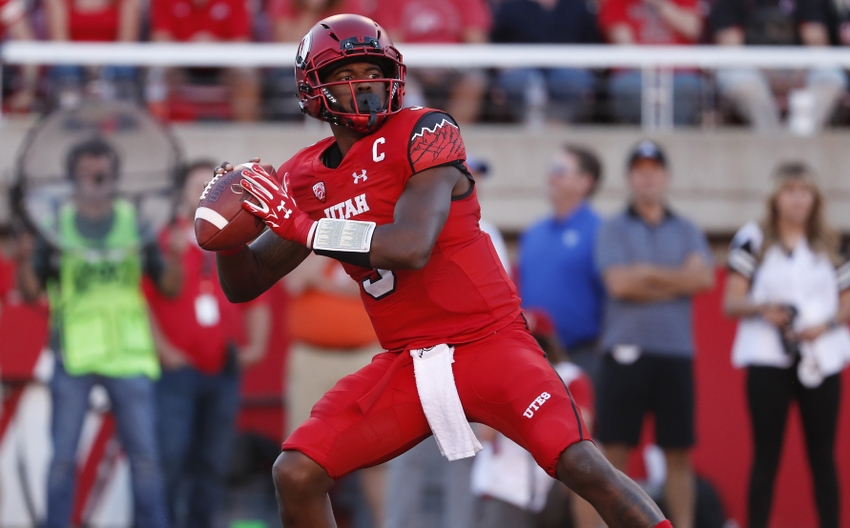 The Utah Utes are going for a clean sweep in out of conference play vs. San Jose State this Saturday night, but will the Spartans play the role of the spoiler?
This weekend, the Utah Utes travel west for a Week 3 bout with the San Jose State Spartans. This will be the eighth meeting between the two teams, with Utah currently leading the series 6-1. Here's a breakdown of the game:
The Spartans head into Saturday 1-1 on the year, but confidence is growing after last week's 66-35 rout of Portland State. The Spartans offensive attack was led by senior quarterback Kenny Potter, who put on a show, recording five total touchdowns and 282 total yards. Not to be outdone, running backs Deontae Cooper and Zamore Zigler both rushed for over 100 yards on the game. The defense continues to struggle, however, as San Jose ranks 111th in total defense giving up 40 points and 485 yards per game.
The Utes are 2-0 on the season despite lackluster offensive play and a knack for turning the ball over. In a 20-19 victory over in-state rival BYU, Utah turned the ball over six times with three of those coming from interceptions thrown by quarterback Troy Williams. Still, the Utes defense is off to a great start allowing only 9.5 points and 243 yards per game. The Utes are also dealing with some personnel changes this week. Running back Joe Williams medically retired, defensive end Kylie Fitts is out for the year with a foot injury, and receiver Cory Butler-Byrd has rejoined the team.
This week will come down to a battle of strengths. For San Jose to win, the offense will have to match their output from last week. That's no easy task, however, as seemingly no one has been able to establish the run against the Utes this season. Although their offense has struggled, Utah can mend those mistakes this week against a weak defense. Look for quarterback Troy Williams to clean up the turnovers and have a big game, alongside WR Tim Patrick and RB Zack Moss. If the offense can get rolling, Utah wins this game handedly, and gains some much needed confidence heading into Pac 12 play.
Here's how to watch Saturday's game:
Date: Saturday, September 17
Start Time: 10:30 p.m. ET
Location: San Jose, California
Venue: Spartan Stadium
TV: CBS Sports Network
Live Stream: CBS Sports
Radio: Utah – KALL 700 AM/San Jose – KLIV 1590 AM
This article originally appeared on