Devontae Booker 'annoyed' by media attention on Harbaugh, Michigan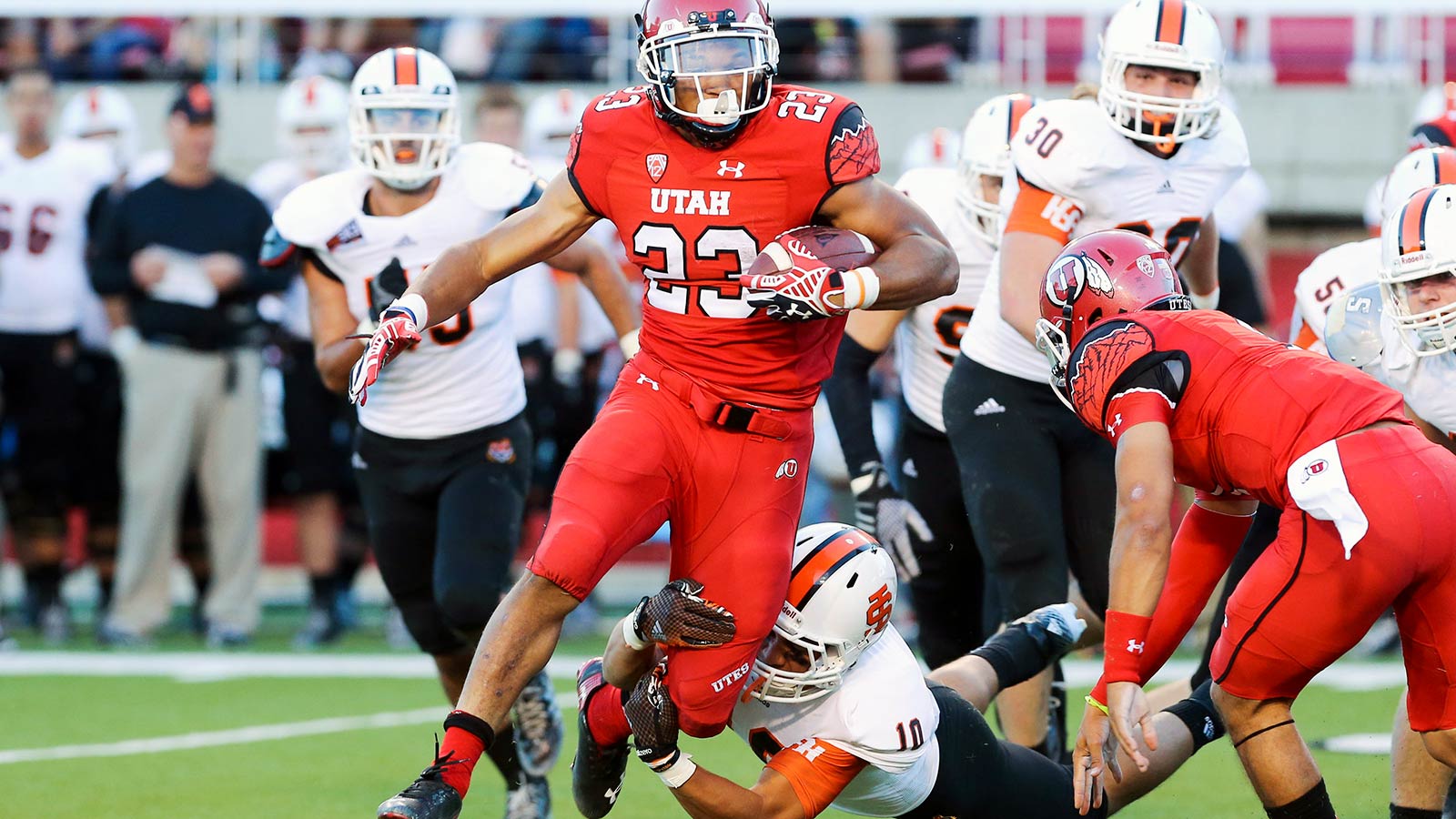 When the Utah Utes face the Michigan Wolverines to open the 2015 College Football season, all eyes will be on Michigan head coach Jim Harbaugh's return to his alma mater.
But senior running back Devontae Booker (who announced in March that he plans to win the Heisman Trophy Award and rush for 2,000 yards) is far from impressed. While the Michigan Wolverines have a storied football program that has long been considered central to the Big 10, Booker thinks the home team may be getting overlooked in this one.
"It's getting annoying just because they're putting more hype on Michigan and Harbaugh and all that stuff," said Booker, according to DesertNews.com. "They can have all the hype. We love being the underdogs and proving teams wrong."
Oddsmakers, however, consider Michigan the underdog heading into the match — by almost an entire touchdown the afternoon of the game. The Wolverines went 5-7 in 2014, whereas the Utes were 9-4. Utah defeated Michigan 26-10 when they faced off in Ann Arbor last season.
(h/t Desert News)
MORE NEWS:
Want stories delivered to you? Sign up for our College Football newsletters.