Utah State vs USC live stream: Watch Aggies vs Trojans online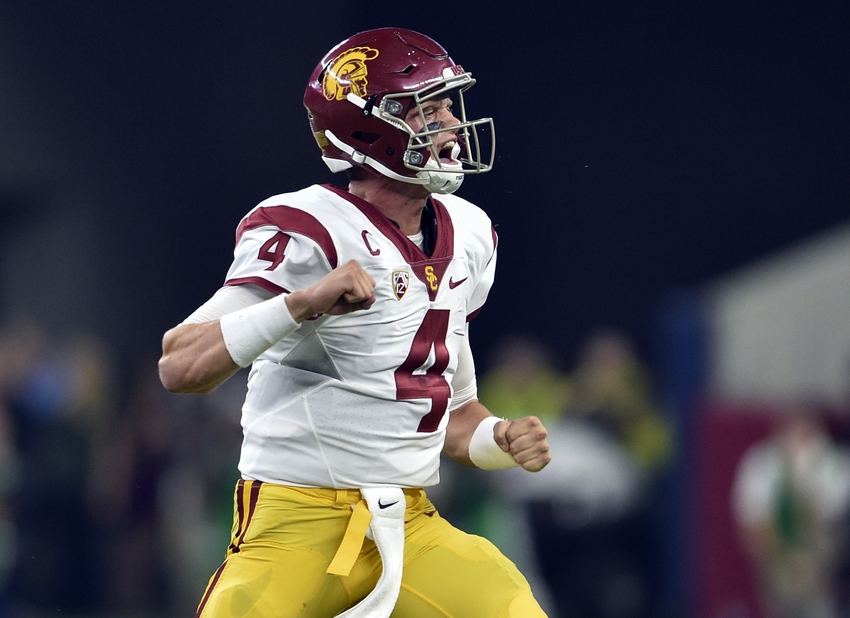 Here's how you can watch Saturday's Utah State vs USC live stream from Los Angeles online.
The USC Trojans are probably wondering one thing: can we forget week one? Talk about a forgettable way to open the 2016 season, the 20th-ranked Trojans traveled to Dallas to take on top-ranked Alabama and left with their tails between their legs, losing 52-6.
Highly-touted junior Max Browne had a tough first start, finishing 14-of-29 with 101 yards and an interception. His projected top target, JuJu Smith-Schuster, caught just one pass for nine yards, so that just goes to show it wasn't the best week for the Trojans.
Moving forward, those two will need to be on the same page, but the Trojans won't face a defense like Alabama's again this year. The run game also finished with just 64 yards on 30 carries.
Utah State opened the season on a much better note than the Trojans did, defeating Weber State 45-6. Although it was just a win over an FCS program, it still helps when it comes to confidence. Also the exact opposite of USC, the Aggies' rushing offense finished with 428 yards and six touchdowns.
Keep an eye on Devante Mays who ran 18 times for 208 yards and three touchdowns last week. Justen Hervey added 84 yards on just three carries with a touchdown and Tonny Lindsey had 67 yards and a touchdown on 11 touches.
Here's how to watch Saturday's Utah State vs USC game online:
Date: Saturday, September 10
Start Time: 2:00 p.m. ET
Location: Los Angeles, CA
Venue: Los Angeles Memorial Coliseum
TV: Pac-12 Network
Live Stream: Pac-12 Live
USC had a forgettable opening game against Alabama, so this is the perfect chance for the Trojans to rebound with a win. How will the young quarterback perform in his second start?
This article originally appeared on