USC vs Washington: Lee Corso Picks Huskies On College Gameday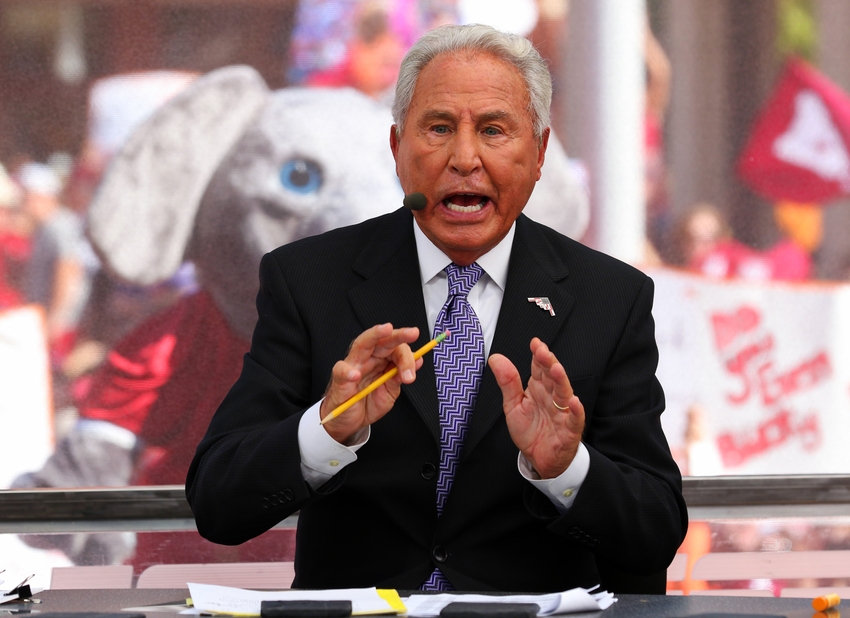 With ESPN's College Gameday on hand for USC vs Washington in Seattle, headgear-picker-extraordinaire Lee Corso picked the Huskies to beat the Trojans.
Lee Corso's perfect streak making a head gear pick involving USC is officially on the line.
The ESPN College Gameday host donned a Husky mascot head as he picked No. 4 Washington to hold off No. 20 USC in the prime time match up.
Though he expressed his love for the Trojans, Corso noted his success earlier this season when picking other dog mascots.
Corso has never been wrong when making a pick with USC involved in the featured game of the week with College Gameday.
A whopping 16 times Corso has chosen the Trojans to win. He's been rewarded with a victory each and every time.
On the other side of the equation, Corso has picked against USC five times and has been right on all five of those occasions as well.
Clay Helton's team has come a long way since the start of the season, but not enough for Corso to feel confident picking them to beat one of the top teams in the country. The Trojans stumbled through September, losing by a wide margin to Stanford and an even wider margin to Alabama. A tight loss in the final seconds to Utah capped the month, leaving USC at 1-3.
Since that time, the Trojans have ripped off a five-game winning streak. Redshirt freshman quarterback Sam Darnold sparked the turnaround on offense while Clancy Pendergast's defense has been pivotal to USC's success against high scoring offenses in the Pac-12.
Meanwhile, Washington has run through their schedule without much trouble, blowing out nearly every team they have faced with minor hiccups against Arizona and Utah. Fresh off a win over Cal last week, the Huskies moved up into one of the four playoff spots in the College Football Playoff rankings.
If Corso is right, Washington will remain in the drivers seat towards the Pac-12 title and a berth in the postseason tournament. Unfortunately for USC, that could mean being knocked out of the picture for the Pac-12 South title.
This article originally appeared on