USC vs Washington: ESPN College Gameday To Air Live From Seattle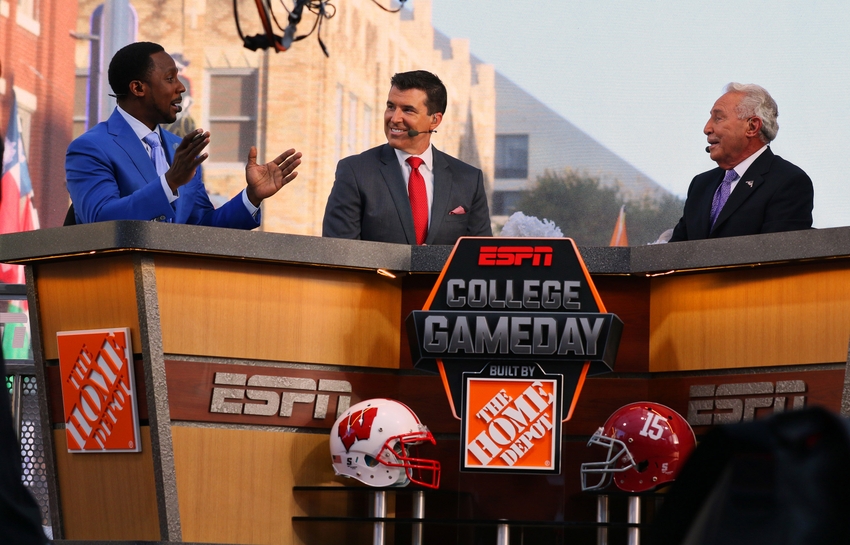 ESPN's College Gameday has selected USC vs Washington to play host for the iconic football kickoff show on November 12 in Seattle.
For the first time since 2013, the Trojans will play a part in ESPN's College Gameday as the worldwide leader picked the match up of USC vs Washington as their latest destination.
Back in 2013, it was the Coliseum which hosted Gameday ahead of USC's upset victory over No. 5 Stanford with Ed Orgeron at the helm.
This time around, the Trojans are the away side with the University of Washington welcoming Gameday to their city, i.e. Seattle.
ESPN announced the decision with a video addressed to the Huskies.
Get ready @UW. We're coming to your city. pic.twitter.com/pjGPVkNPyD

— College GameDay (@CollegeGameDay) November 6, 2016
The return to the Gameday stage means ESPN head-gear-picker extraordinaire, Lee Corso, will put his perfect record of choosing games involving USC to the test.
Corso has made picks for games involving the Trojans 21 times, with a perfect 16-0 record when picking USC and an equally, though less exciting, 5-0 record when choosing the men of Troy's opponent.
Washington enters the week among the top teams in college football. Undefeated on the season, the Huskies were No. 5 in the first College Football Playoff rankings, but a loss for No. 4 Texas A&M could see them slide into one of the four playoff places this week.
Meanwhile, the Trojans are riding high after besting Oregon to complete a five-game winning streak since starting 1-3 in September. There is a possibility USC will enjoy it's first ranking of the regular season after that stretch, having received an increasing number of votes in the last couple of weeks of the AP and coaches polls.
Regardless of whether or not the playoff committee ranks Clay Helton's club, the match up in Seattle should have huge implications for the Pac-12 title race and potentially the playoff.
USC needs a victory to keep their hopes of repeating as Pac-12 South division champions. A loss would put the Trojans even more at the mercy of Utah and Colorado, who would need multiple losses down the final stretch to give USC a shot at winning tie breakers.
With Washington's rival Washington State still undefeated in conference, a loss for the Huskies would do more than just down their chances of making the CFB playoff — it might restrict their chances of making the Pac-12 title game as the North division champion.
Considering those storylines and the prospect of two of the hottest teams in the Pac-12 squaring off, ESPN's decision to come west couldn't have come at a better time.
This article originally appeared on