USC vs Washington: Clay Helton Previews Match Up With Huskies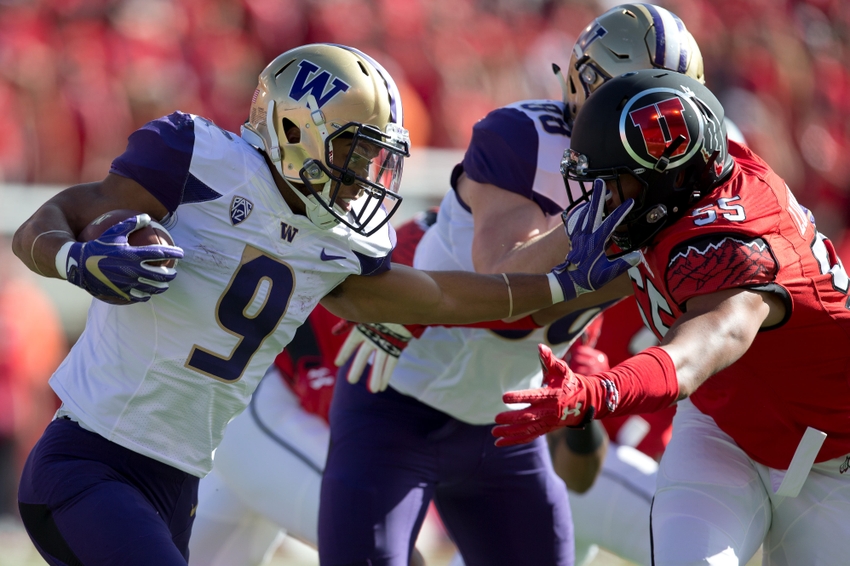 The Trojans have their hands full with the Huskies, head coach Clay Helton said after practice Tuesday, breaking down the USC vs Washington match up.
USC opened up preparations for their contest with No. 4 Washington on Tuesday knowing that the Huskies are one of the toughest opponents they have faced or will face all season.
Clay Helton, as always, gave a primer on the Trojans next opponent following practice at Howard Jones Field.
Here's what Helton had to say about Chris Petersen's Huskies:
On Washington's Offense…
After watching the film, it's another week of playing a really talented offense. Looking at this team and what they do offensively, you're looking at a bunch that's putting up 48 points a game and basically 500 yards a game. [They're] extremely well coached. That's what you expect from a coach Petersen team. He's done it year in and year out, no matter where he's been.
On Washington's Offensive Balance…
This is a different team than what we've faced in the past five weeks. We've faced some really good run teams. like an Arizona and an Oregon, and then some really good passing teams like a Cal.
Then all of a sudden we're coming up against a team that's extremely balanced. You think of this team and the first thing that jumps out at you is Jake Browning. but when you look at everything they're actually a run-first football team. They lead our league in rushing with 231 yards a game and when you look at the pass numbers, Jake's throwing it about 25 times a game. So, they're run first and then have tremendous balance and explosion passes down the field.
On Running Back Myles Gaskin…
I've been really impressed with Gaskin. The kid's averaging 6.3 a carry. [He's] one of the more patient runners that we've seen. The maturity to his game is very impressive. He reminds you of a Le'Veon Bell, with how he bounces in and out of holes and is extremely patient, waiting for blocks to happen.
On Quarterback Jake Browning…
Obviously the quarterback is elite. [His] touchdown-interception ratio is off the charts, 34 touchdowns to only three interceptions. [He] does a tremendous job of doing the three things I think a great quarterback has to do — decision-making, timing and accuracy, and he has all those.
On Washington's Receivers…
He's got some great weapons on the outside obviously with [John] Ross and Dante Pettis. Also those two kids are really great returners in the return game. Pettis wins the Utah game late there.
So we've got our hands full there. They are two of the more explosive kids that we've gone up against probably since [Alabama's Calvin Ridley]. Both combined for over 15 yards a catch. So [they're] really impressive kids.
On Washington's Defense…
Defensively, without question, [they're] one of the better defenses that we'll go against in our league. The thing that jumps out at you when you go from game to game to game is they're only giving up 17 points a game and that's tops in our league.
On Washington's Secondary…
[I] have been impressed with their secondary, from the two corners in [Sidney] Jones and [Kevin] King to the nickel safety in Budda Baker. You're talking about three NFL players.
On Washington's Front Seven…
They've got three big people in front, three kids that are 320 pounds plus in [Elijah] Qualls, [Greg] Gaines and [Vita] Vea. We've got our hands full on the front. They really do a great job of keeping our offensive line off the linebackers. They're really pluggers that allow [Azeem] Victor and [Keishawn] Bierria to do a great job of tackling, that's one of the reasons they lead in tackles.
This article originally appeared on